Spring 2021 has come, and with it the new quarterly G2 awards for the best software. Three CodeTwo software solutions were highly acclaimed by G2 users in their reviews and earned several G2 awards, including the Leader award in the Email Signature Software category and the Best Support award. Receiving kudos for our products and the hard work of our Customer Success Team is always rewarding. Even more so when they are posted on external review portals for all the world to see!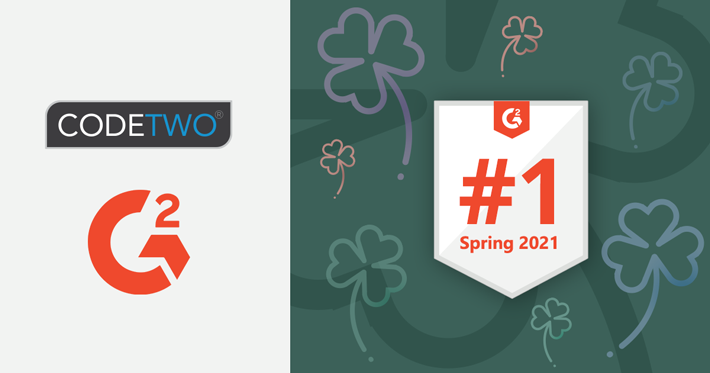 CodeTwo Email Signatures for Office 365 upholds the Leader position in the Email Signature Software category. It has accumulated a great number of positive reviews and currently is ranked as the highest-rated and easiest to use solution. G2 users also praised our email signature service for Microsoft 365 for having the Best Usability in the category.

Spring 2021 was also the time for CodeTwo Exchange Rules Pro to become a rising star. With its 5/5-only reviews, it's become a solution users are Most Likely To Recommend in the Email Signature Software category. It has also received the Best Support badge with its 10/10 Quality of Support rating. It all means that if you want to manage your signatures and mail flow on on-premises Exchange, we've got you covered.
Last but not least, CodeTwo Office 365 Migration received the Easiest to Do Business With badge in the Cloud migration category. So, if you need to migrate mailboxes or public folders between Microsoft 365 tenants, or from on-premises Exchange to Exchange Online, you can't go wrong with CodeTwo.

Thank you
We're grateful to the users of our products for posting their reviews on G2. While getting positive feedback is very rewarding, we're far from resting on our laurels. Our teams are working around the clock to make our software even better and provide our clients with the best support on the planet. Expect plenty of new features soon!
See also: