CodeTwo Email Signatures 365 now gives you a quick and effective way to measure customer satisfaction. Say hello to our new free feature – One-click surveys – and gather feedback from your everyday interaction with customers!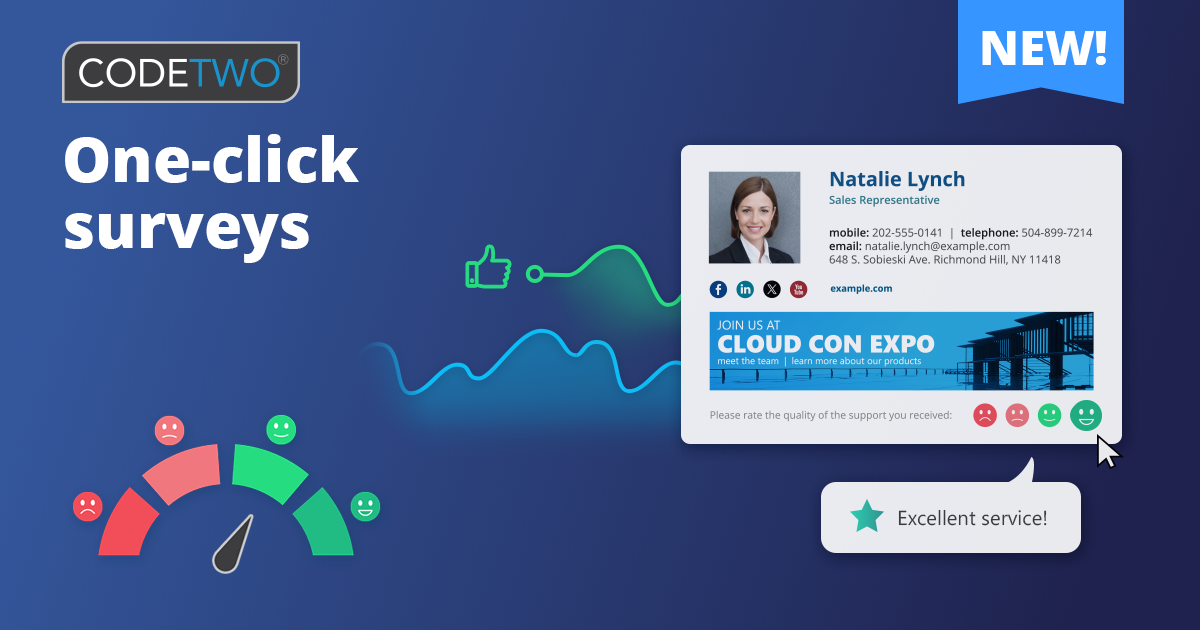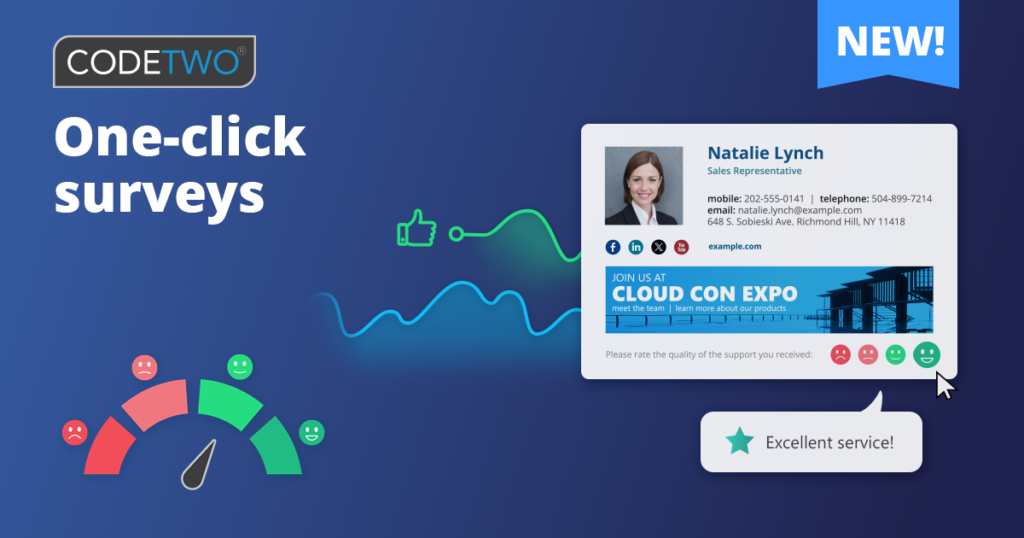 CodeTwo Email Signatures 365 improves your business emails in a number of ways: from automated email signatures and targeted marketing campaigns to centralized management of automatic replies. Already more than 50,000 organizations use CodeTwo to boost email communication.
Today, we want to improve your customer interaction even more by bringing user-friendly customer satisfaction measurement. Meet CodeTwo One-click surveys!
No one has time for complicated text-based surveys anymore. Instead, use One-click surveys that can include emojis, thumbs up, likes or stars that people click instinctively. Our cloud service will add them to your email message or signature, which is the best place to gather feedback from. And we'll help you automate everything: you'll be able to insert different surveys for your Sales, Customer Success and Service Desk teams, change the survey language based on where you send your email, and more!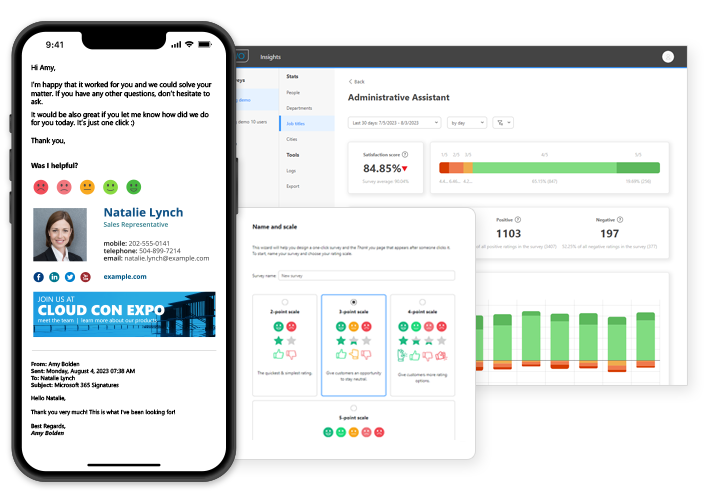 Email recipients can rate your teams, services or products by clicking a rating icon, and they can also provide comments. You can access and check these ratings using our new powerful analytics tool, CodeTwo Insights.
How to start
One-click surveys is a free feature for existing (licensed) CodeTwo Email Signatures 365 users – all you need to do is unlock it in CodeTwo Admin Panel and add surveys to your existing email signature templates (or create separate email rules for them). CodeTwo Insights starts working as soon as surveys are added to your emails. See our user manual for step-by-step tutorials.
New to CodeTwo? Test now in 10 seconds
If you're new to CodeTwo or want to check out how this works right away, check out our quick demo. In 10 seconds you'll create a survey and send it to your boss or colleague to show them how this works, with all the benefits.