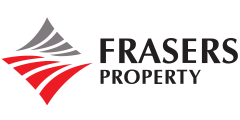 Summary
Company name:
Frasers Property Limited
Number of employees:
6,000
Number of emails processed every day:
73,000
Problem:
With thousands of employees spread across many business units, the company needed to standardize and control email communication and signatures
Solution/Product:
CodeTwo Email Signatures 365
Implementation type:
5,000 mailboxes
Implementation time:
2 weeks
Company description
Frasers Property is a multinational company specializing in real estate and property management. It is also a leading global provider of serviced apartments and hotel residences, which are spread out across 70 cities in Europe, Australia, Asia, the Middle East and Africa. The company operates in many sectors and its total assets amount to approx. $30 billion.
Problem
Frasers Property has over 6,000 employees working in several business units located in the United Kingdom, Australia, Singapore, Thailand, Vietnam and China. Every day, they handle about 73,000 emails. As they strongly embrace the idea that "experience matters", both in terms of the company itself and when approaching their customers, they wanted to make sure their email communication reflects the look and feel of their brand. In other words, the company needed a solution that could be integrated into their Microsoft 365 tenant and would allow them to standardize and control the company's email signatures on all devices.
Solution
One of Frasers Property's partners recommended using CodeTwo Email Signatures 365, and they decided to give it a try. Eric Wong, the Head of Group Infrastructure and Security Services, said that the program's functionality to create personalized email signatures and manage them centrally across the entire organization was exactly what Frasers Property required. "During our initial use, we found CodeTwo's email signature software very easy to set up", said Wong. He also appreciated the available pricing plans, adding that "with cloud subscriptions, CodeTwo enables options for pay-per-use". The implementation was completed within two weeks, and Frasers Property now has branded email signatures that maintain uniform corporate look no matter what email client or device is used to send company email. Wong summarized that "the tool met our needs to manage our email communications and signatures".
See more customer success stories