We are excited to share that a story of our customer, Custom Truck One Source (CTOS), just got featured by Microsoft! Find out how CTOS, a leading US truck & heavy equipment provider, unified email signatures, boosted their brand and achieved significant savings with CodeTwo's cloud service.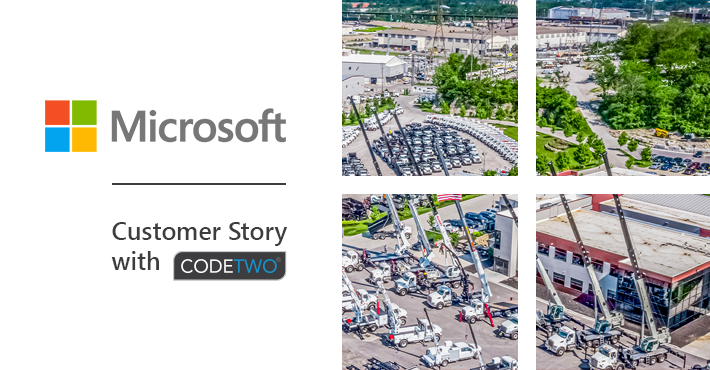 Custom Truck One Source (CTOS) is a leading supplier of specialized truck and heavy equipment solutions in North America. With over 2000 employees exchanging 120,000+ emails per day, the company struggled to keep their branding consistent in email correspondence. Find out how CodeTwo Email Signatures for Office 365 solved their problems and boosted their brand:
Microsoft Customer Story: CodeTwo and Microsoft 365 make a strong brand identity possible for Custom Truck One Source
Microsoft Customer Stories focus on how Microsoft products and key Microsoft Partners like CodeTwo help companies overcome their challenges and achieve business goals. The story of Custom Truck One Source is actually the third Customer Story published by Microsoft that features our cloud signature service, after Dyer & Butler and Angelini.