We've got some amazing news to share. We are nearing completion on the new version of CodeTwo Email Signatures for Office 365 that will offer an all-web experience. It will soon be possible to manage signature rules and use the Signature template editor directly from a web browser. This means CodeTwo Email Signatures for Office 365 will get cross-platform support and will work on any device (Windows, Mac, Linux, tablets, phones, and so on). No need to install anything anymore.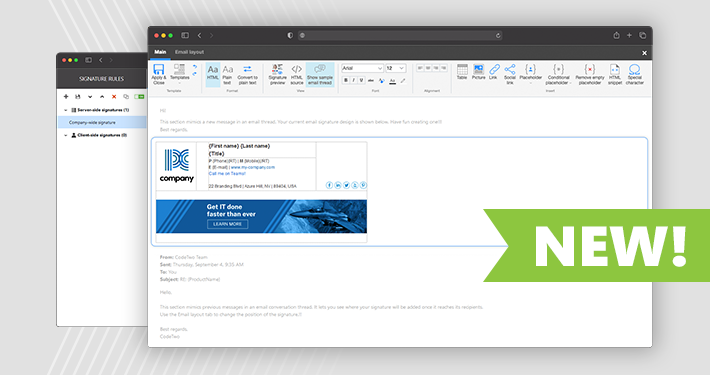 See the image below for a sneak peek of the new web experience for managing signatures and the new sleek signature template editor that comes with it. Don't worry, the classic experience (Windows-based app) will also remain available and users will be able to switch between the two whenever they want.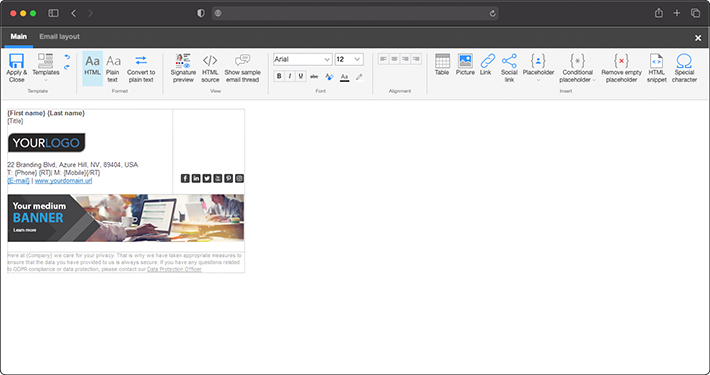 We want to start rolling out the new experience in 2 to 4 weeks. We will be offering early access to the new features once we start the roll-out. If you want early access, let us know.
Stay tuned – we'll be sharing more details very soon.