CodeTwo Email Signatures for Office 365 now comes with a brand new Signature Template Editor – a built-in WYSIWYG editor designed to make the signature composing process much simpler, faster and more intuitive.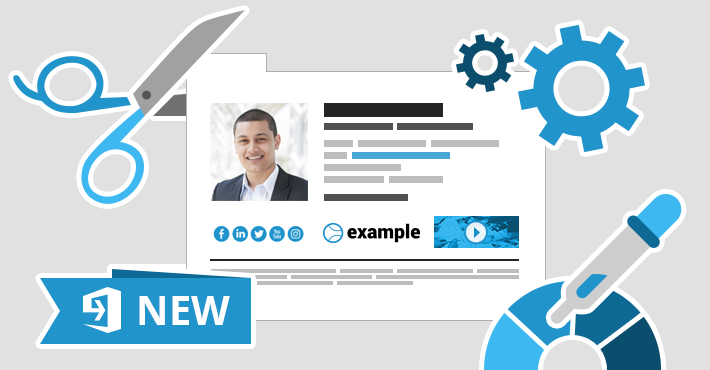 With the latest update to CodeTwo Email Signatures for Office 365, you get a totally revamped signature template editor. The major change is that it now focuses on the layout of a perfect business email signature in the first place. The idea is to ease and speed up the process of signature template creation by providing a wide range of signature blocks that are ready for customization and use.
When you launch the new editor, the first thing you see is the Signature template library – a place where you can choose one of the predefined well-tailored signature templates or one of the empty layouts, if you want more space for creativity. The signature template library shows up automatically when you create a new template, but if you edit the existing one, you can launch the library directly from the signature template editor.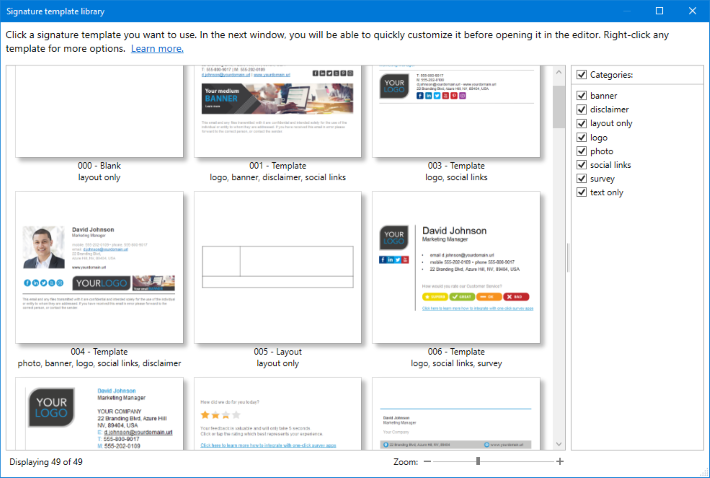 When you choose a template, it opens in the Quick customization window. Here you can quickly decide which elements of the signature block should stay and which shouldn't, before opening it in the signature template editor. You will be surprised how easily you can joggle with signature elements without even writing a single line of HTML code.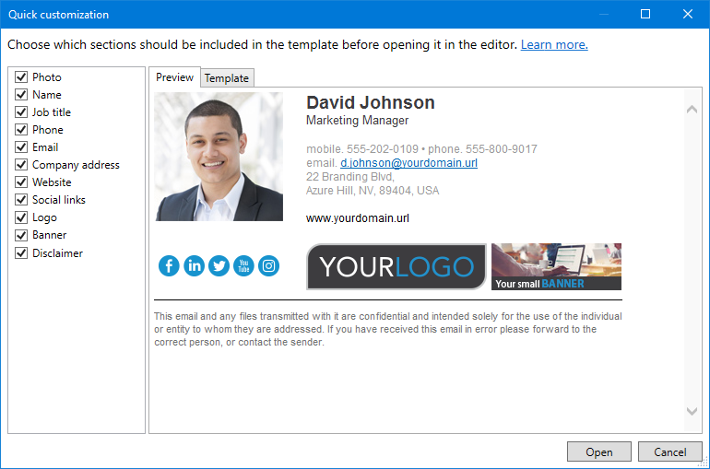 After this quick customization, you open the template in the Signature template editor for further adjustments. In the editor, you can do some final tweaks like adding your corporate logo, Office 365 user's photo, social media icons, promotional banners, or other graphics. Don't hesitate to modify fonts, colors, add or remove placeholders, play with side banners or a header to complement your signature. Feel free to explore and experiment with other options to shape your perfect corporate signature.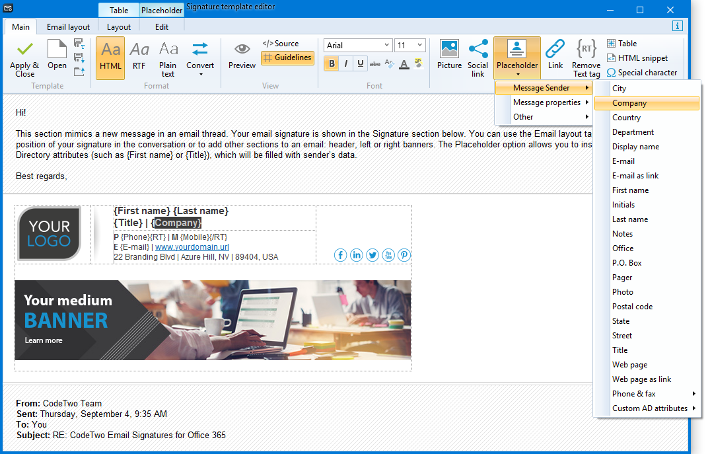 Our brand new Signature Template Editor is already available for all Office 365 tenants using CodeTwo Email Signatures for Office 365, so no action is required on your side. Simply access the signature management app, go to the Design step, and launch the new editor by clicking the Edit signature button. Enjoy!
Try CodeTwo Email Signatures for Office 365
If you are new to CodeTwo Email Signatures for Office 365, run this free 14-day trial and discover new email signature opportunities for your Office 365 organization.