It's been a while since CodeTwo's last software giveaway contest on MSExchange.org ended. We randomly picked 10 winners and the 10th selected person was supposed to get iPad 2 and CodeTwo Exchange Rules Pro. We, however, could not get hold of the luckiest person in the drawing until February 2012. Finally, Mahendra Mane responded to my email and we could send him the main prize. Just look at this sheer happiness: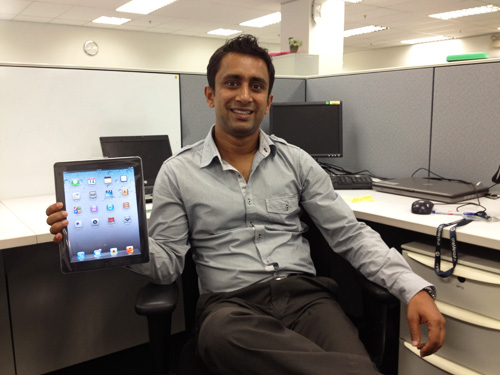 Congratulations Mahendra! We're happy we could end the contest as we had initially planned.
Naturally, CodeTwo Exchange Rules Pro also supports emails sent from iPad or iPhone (and any other mobile devices that can connect to Exchange 2007 or 2010) and can stamp branded auto-signatures and email disclaimers to them. Check out what else CodeTwo Exchange Rules Pro can do for you and your email on Exchange.
CodeTwo Exchange Rules Pro – more than Hub Transport in Exchange
CodeTwo's Offical Website