CodeTwo Admin Panel gets new streamlined & intuitive UI! It's now easier than ever to register new tenants & set up signatures, manage tenant settings and subscriptions. See a quick overview of what's changed.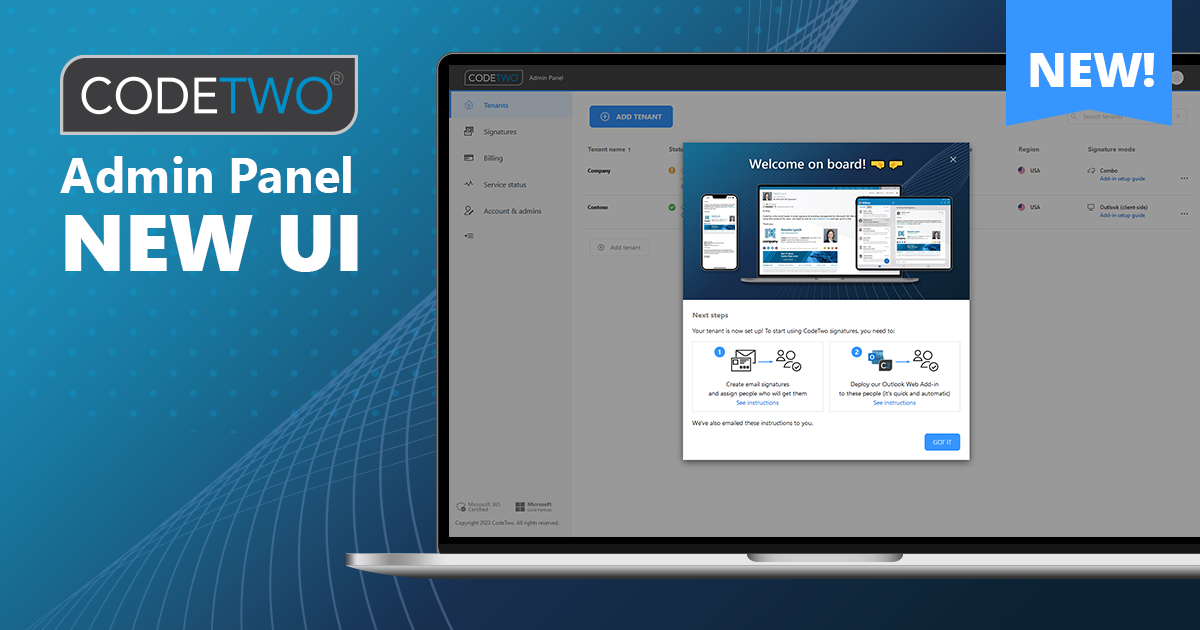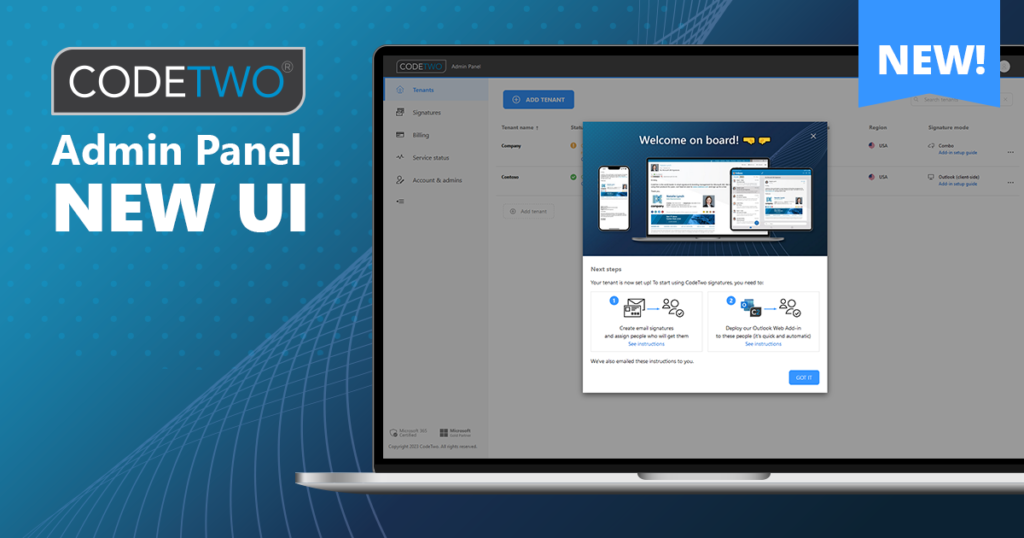 The new Admin Panel interface is now rolled out globally. The first thing you'll notice is that it's simple, responsive and looks just like the signature management app – we're unifying user experience across all components in CodeTwo Email Signatures 365.
Here's how Microsoft 365 tenant management now looks like: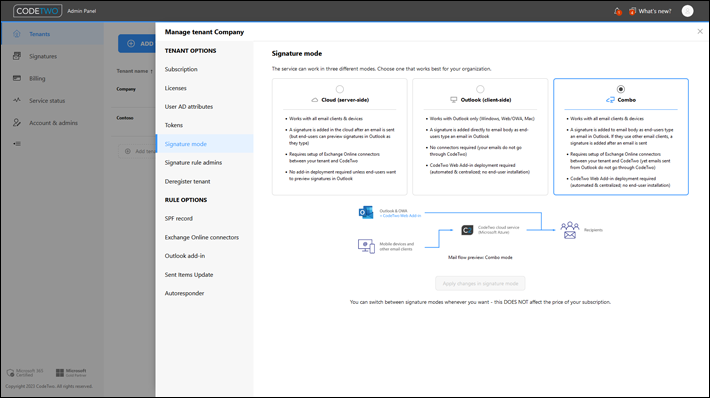 We've also simplified the onboarding process – a wizard guides you all the way through and brings new features like SPF record validation. It only takes a few minutes to get started with email signatures – see our quick video:
And that's not all. Great new features are coming real soon! Stay tuned!