We are very happy to inform you that CodeTwo products are once again listed as the top solutions in the Winter 2021 rankings published by G2, one of the major independent software and services review platforms. CodeTwo Email Signatures for Office 365 and CodeTwo Office 365 Migration received a total of 13 awards this season!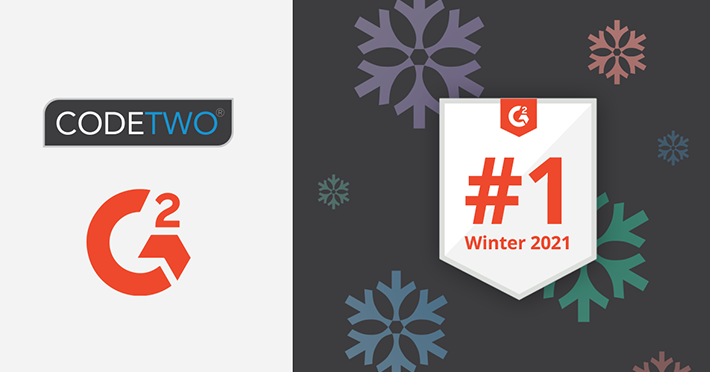 Our email signature management software continues to get enthusiastic reviews and is the highest rated product and G2's Leader in the Email Signature Software category. CodeTwo Email Signatures for Office 365 is highly regarded by users, which is reflected by the "Users Most Likely to Recommend" award and the "Users Love Us" award. The "Best Usability" and the "Easiest To Use" awards confirm that our product is user-friendly and functional. The full list of awards is shown below.

Another product that received accolades this quarter is CodeTwo Office 365 Migration, which received awards in the "Easiest Setup" and "Easiest To Do Business With" categories.

We would like to thank G2 for these accolades, and the users who took the time to write and post their reviews. This gives us the energy to further improve our solutions, continue to innovate and bring you the best products in the market.