To set up an automatic response for a public folder, follow these steps: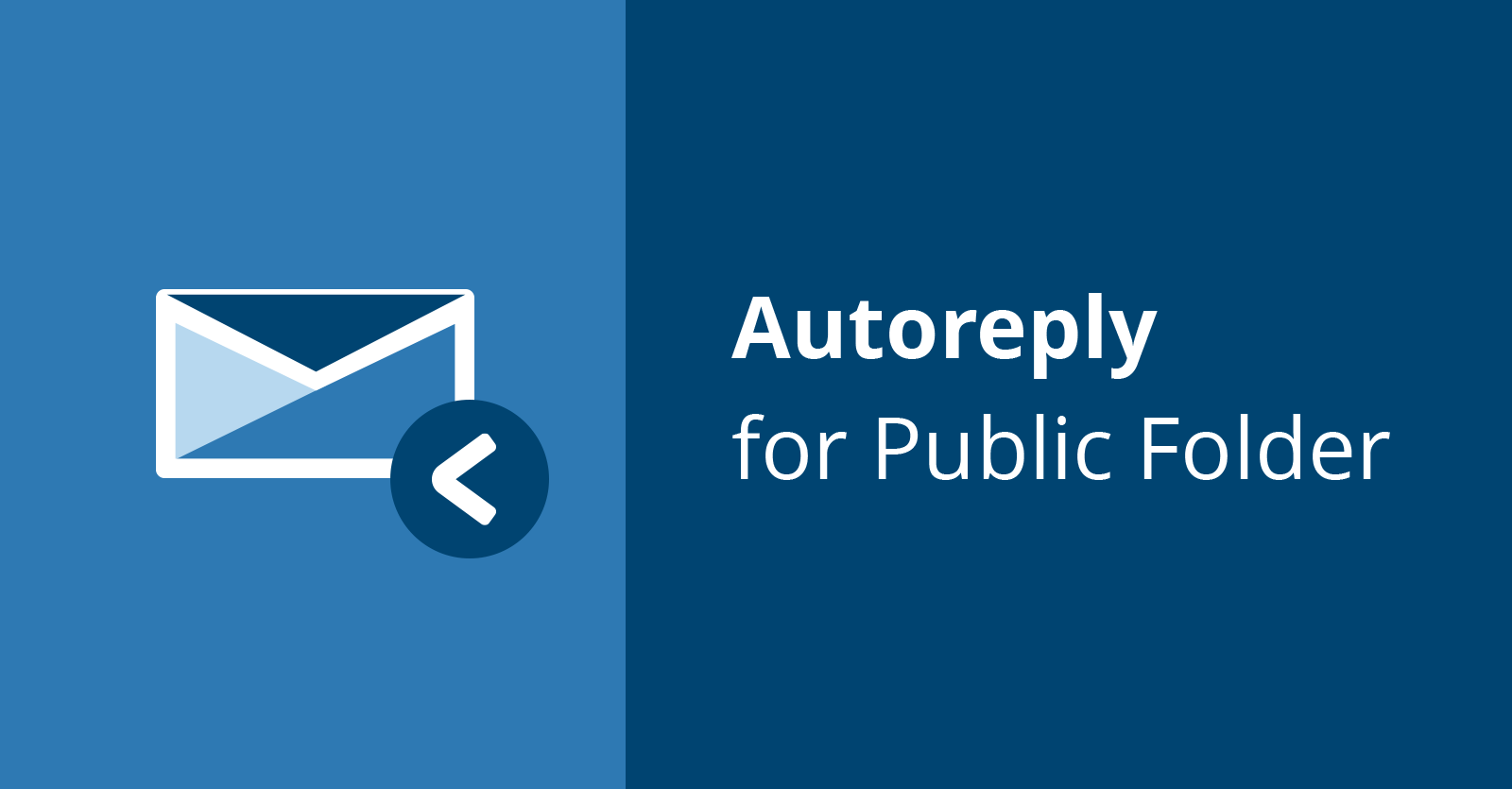 In Exchange admin center, mail enable the public folder by going to public folders, public folders, highlighting the public folder and clicking Enable in the right pane (a warning prompt is going to pop up – click Yes).

Double-click the public folder and in delivery options grant yourself Send As permissions.

Open Outlook, navigate to the public folder, right-click it and select Properties.

In the public folder's Properties window, click Folder Assistant…

In the Folder Assistant window click Add Rule…

In the Edit Rule window, in the Sent To… field provide your public folder's SMTP address or click the Sent To… button and select the public folder (you can also configure additional conditions).
In the same window, check Reply with and click Template…

Fill out the template with details (you can leave the address fields empty – the original sender's address will be automatically added in the TO field) and click Save & Close.

Ok, your way back to Outlook's main window.

Test the setup.

Setting up an auto-responder for a public folder using CodeTwo Exchange Rules Pro
The same setup is slightly more intuitive in CodeTwo Exchange Rules Pro. The program is an advanced email administration tool letting you apply email rules (similar to transport/mail flow rules) according to certain conditions. To set up an autoresponder in CodeTwo Exchange Rules Pro, follow these steps:
In the Administration Console, click Add… and New rule (clean) to create a new rule:

In the Conditions tab, configure the following condition: Recipient – matches email address – <the public folder's email address>:
You can also define additional conditions depending on your needs (learn more…)
(Optional) In the Exceptions tab define exceptions.

In the Actions tab, click Add…, select the Auto respond action and set it up as per your needs (learn more…):

Click Submit changes (upper-left corner).
Find out more about CodeTwo Exchange Rules Pro
Further reading
Office 365 shared mailbox vs. public folders – what's the difference?
CodeTwo Exchange Sync: Sync public folders with mobile devices