Microsoft Word's Track Changes and Comments options are the type of features you may not need on a daily basis (unless you're a professional proofreader), but when you do, you thank God they're there. Personally, I can't imagine working on documents and discussing revisions without them. That's why I used to find it a bit frustrating that you can't just ctrl+c, ctrl+v the revision markup from Word to Outlook. Luckily, it turns out there is a simple way to copy text along with the markup.
Assuming your document already contains revisions, follow these steps:
1. Enable the Developer tab on your Word ribbon. To do this go to File, Options, Customize Ribbon, check the Developer box: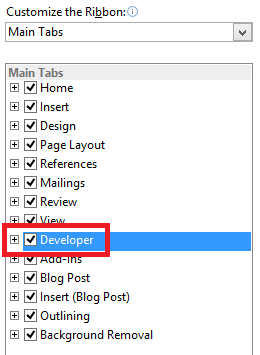 …and OK your way back to the document.
2. In the Review tab Switch off the Track Changes option.
3. Highlight the segment of text you want to copy to Outlook.
4. In the Developer tab, click Group, Group: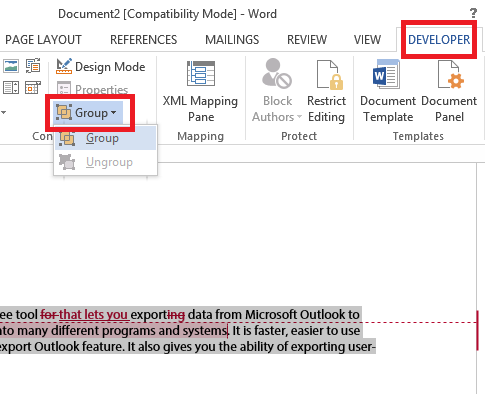 5. Copy the highlighted text, e.g. by right-clicking it and selecting Copy.
6. Paste the copied text into an HTML Outlook message (if a notification window pops up, click OK). The result should include revisions like in the picture below:

To see the comments, the recipient will have to glide over the comment markup (red square) with the cursor:

Easy, right?
Suggested reading