Although this may sound as no big thing, changing the language in hybrid environments can actually be far from obvious. Let's assume that your company integrated on-premises Exchange infrastructure with Exchange Online to accomplish a certain business purpose. In practice, it means that user accounts from local Active Directory are synchronized to Office 365, e.g. to ensure better user experience and improve productivity. Once the accounts are synchronized, users can work with various applications available in the Cloud from actually any place in the world.
When you log in to Office 365 portal for the first time, you may want to change some settings to personalize the user experience. If the portal displays text in the non-native language, this perhaps will be the first thing you would like to adjust – changing the language.
Change language in Office 365 portal
One of the settings that you may want to modify is changing the language in Office 365 portal. The trick is, however, that you will not find any button that would help you adjust the language settings (see the screenshot below):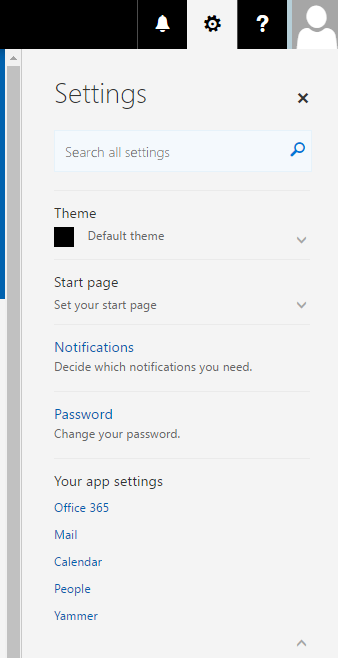 After a quick Google search, you will find out that the Language and time zone button should appear in the Settings as shown in the following screenshot: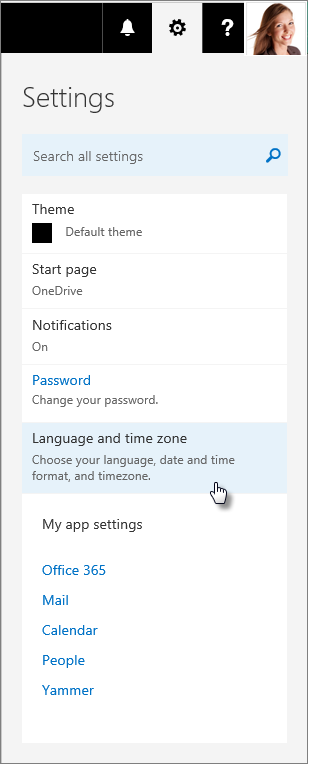 So why there is no such a button in your Office 365 portal? It means that in a hybrid environment that is configured in your company, you are not allowed to change the language settings on your own. If that's true for you, you need to submit a request to your IT department.
Change language in Office 365 portal in hybrid environment
If you are a user who is a part of hybrid deployment, you will not be able to change the language settings by yourself. This is because the settings in Office 365 are simply synchronized from local Active Directory. This task is handled by administrators via the Azure Active Directory Connect tool.
---

---
Having this in mind, you need to ask an administrator in your company to change the language settings in Office 365 portal.
The administrator makes a change by setting up a language code in the preferredLanguage attribute for the selected user in Active Directory: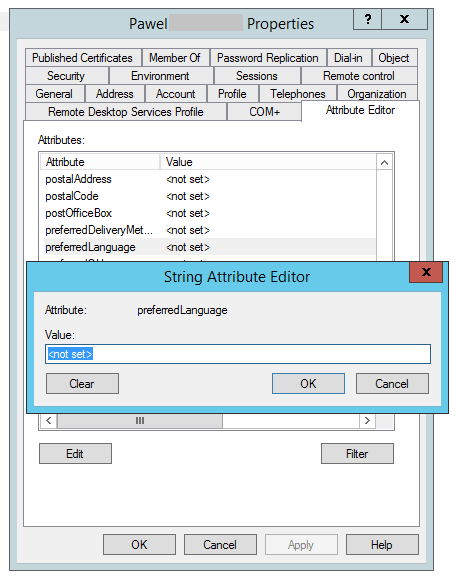 For example, if the administrator provide the de value for the preferredLanguage attribute in the String Attribute Editor – the language in Office 365 portal will change to German, and when they set up en-GB – the language will switch to English (United Kingdom).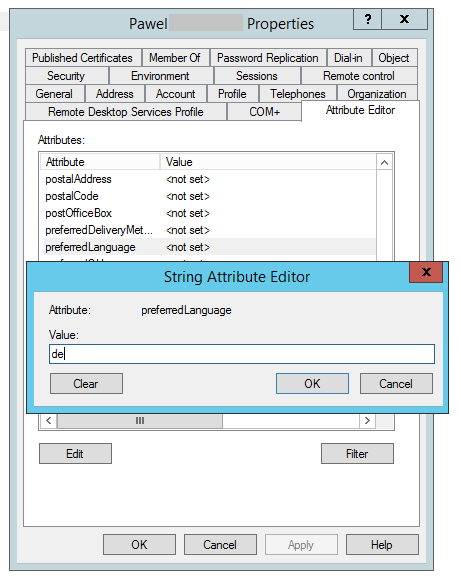 Click here to view the complete list of Office 365 language IDs.
After adjusting language settings, you need to wait 30 minutes for changes to take effect. If you don't want to wait, the administrator can also force the synchronization with Office 365 by running this cmdlet on the server with Azure AD Connect:

Start-ADSyncSyncCycle –PolicyType Delta

When you log in to your Office 365 portal again, you should already notice that everything is displayed in the new language: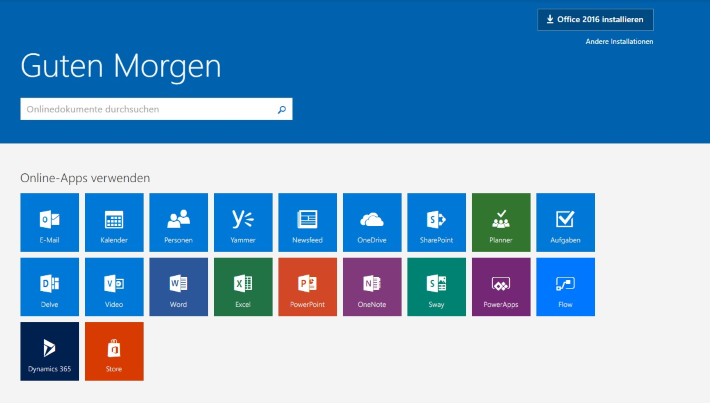 If you need to change your Office 365 portal language again, simply follow the steps above.
See also: