How to manage your CodeTwo Admin Panel account
Problem:
You would like to modify the settings of your CodeTwo Admin Panel account. For example, you want to change your contact email address to receive all subscription-related information (invoices etc.) to a different address than the one used to log in to the Admin Panel.
Solution:
You can change your account's settings on the account management pages in the CodeTwo Admin Panel by following the steps below:
Sign in to CodeTwo Admin Panel.
Click the user icon in the upper-right corner of the Admin Panel and select Account & admins to go to the account management page (Fig. 1.).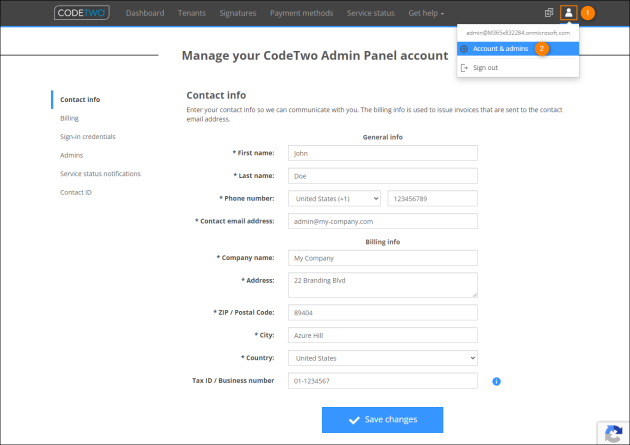 Fig. 1. Admin Panel account management: editing contact information.
On the Contact info page, you can change:
On the Change password page, you can change the password used to sign in to the CodeTwo Admin Panel. This only applies if you use the Email and password sign-in type. In the case of Microsoft account sign-in type, your account credentials can be managed on dedicated Microsoft pages only. Learn more about the sign-in types used in the CodeTwo Admin Panel
On the Change sign-in type page, you change the sign-in type from Email and password to Microsoft account. Keep in mind that this is a one-way process. Learn more
On the Service status notifications page, you specify email addresses and phone numbers that will receive notifications in case of issues with CodeTwo services. Learn more