How to manage CodeTwo Admin Panel account credentials or change login type
Problem:
You would like to modify the settings of your CodeTwo Admin Panel account. For example, you want to change your contact email address to receive all subscription-related information (invoices etc.) to a different address than the one used to log in to the Admin Panel or you want to change the way you log in to the Admin Panel.
Solution:
You can change all the settings on the Manage account pages in the Admin Panel by following the steps below:
Log in to CodeTwo Admin Panel.
Click the user icon in the upper-right corner of the Admin Panel and select Profile to go to the account management page (Fig. 1.). This is where you can edit your profile, for example:
change the account's contact email address (to which invoices are sent) and billing information on the Contact info page (available from the left menu), as shown in Fig. 1.;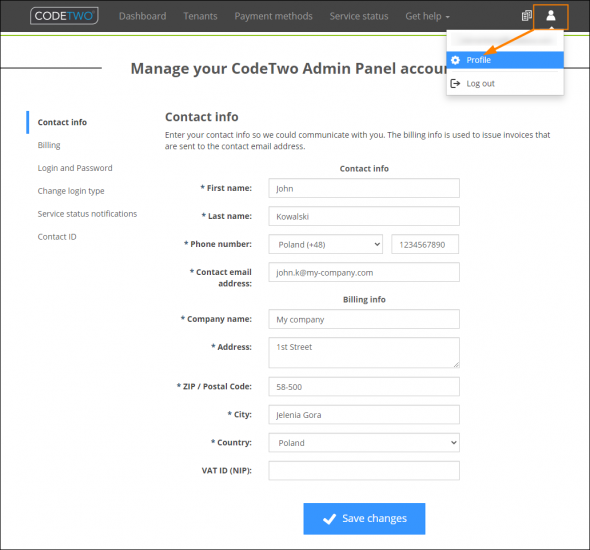 Fig. 1. Admin Panel account management: editing contact information.
change login email address and password on the Login and Password page;

change the login type from Email and password to Microsoft account on the Change login type page (Fig. 2.). By doing so, you will be able to log in to the Admin Panel by using the Microsoft 365 sign-in page instead of providing your email address and password. Keep in mind that this is a one-way process. Learn more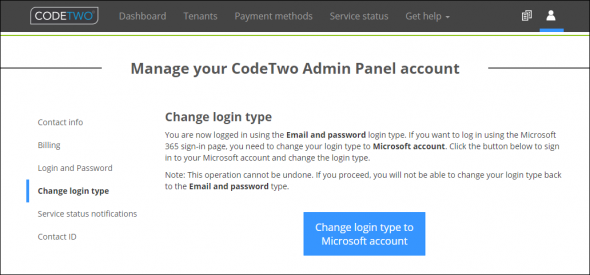 Fig. 2. Admin Panel account management: changing login type.
go to Service status notifications to specify email addresses and phone numbers that will receive notifications in case of issues with CodeTwo services. Learn more
Once you change your login type to Microsoft account, it cannot be changed back. The Microsoft account login type uses Azure's OAuth 2.0 authorization: your credentials are passed directly and only to Microsoft servers. CodeTwo does not store, copy or have access to your credentials.
After the change, make sure to use the Microsoft account option on the CodeTwo Email Signatures for Office 365 login page (Fig. 3.) the next time you want to access the CodeTwo Admin Panel.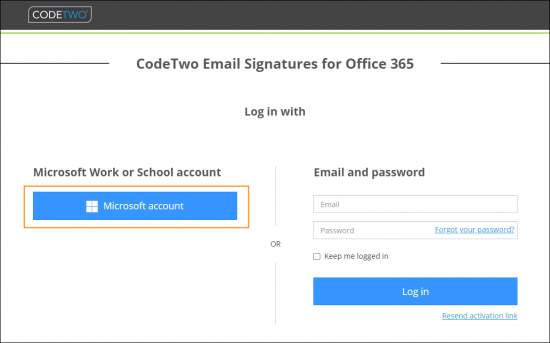 Fig. 3. The CodeTwo Admin Panel login page with the Microsoft account login option highlighted.