How to add different signatures to users belonging to different domains
Problem:
You use several domains in your Office 365 tenant and want different signatures to be added to users in each domain.
Solution:
The quickest way to have CodeTwo Email Signatures for Office 365 add different signatures to users located in different domains is to set up a separate rule for each domain in the Manage Signatures App. Each rule will contain information on the domain and will add a signature only to users that belong to the domain specified in that rule.
Example
You have two domains: one.com and two.com. Users A and B are in the one.com domain; Users C and D use the two.com domain. You want users C and D to have a different signature than users A and B.
To create a rule that applies to the one.com domain:
Launch the Manage Signatures App and create a new signature rule.
On the Senders tab, click the Add button and choose Azure AD filter (Fig. 1.).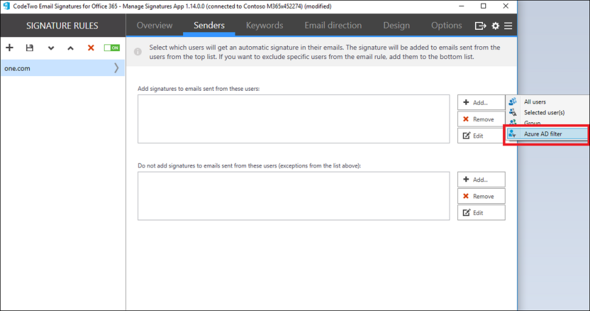 Fig. 1. Adding Azure AD filter in the Senders tab.
In the window that opens, set the E-mail value to contain one.com and click the Add to list button (Fig. 2.).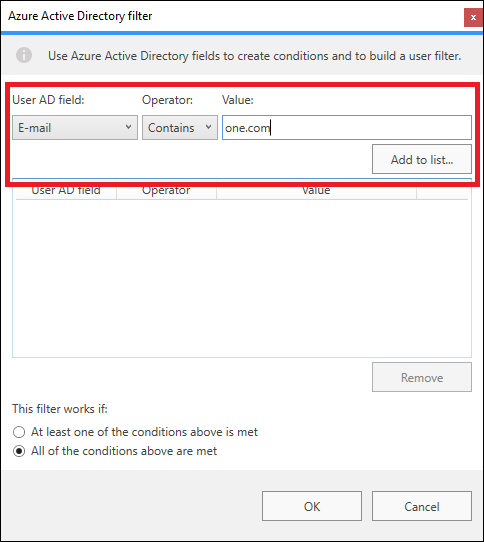 Fig. 2. Setting the Azure AD filter.
Proceed with the rule configuration and design your signature as usual.
Repeat steps 1-4 to create a similar rule that adds signatures to two.com users. In step 3, remember to change one.com to two.com.
If you have more than two domains, create a rule for each domain.