We are starting a brand new series of comic strips today. We are happy to present the very first part of Melissa & Coffeek. Enjoy and stay tuned for more!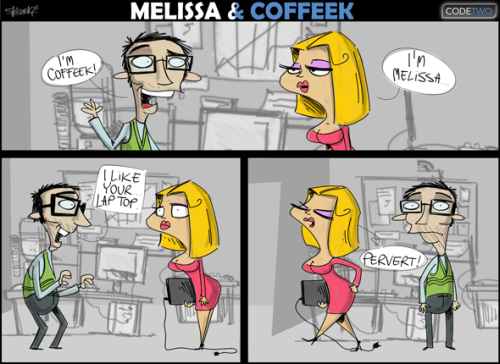 You can follow Melissa & Coffeek on Facebook. Click here to learn more.
Melissa meets Coffeek or Coffeek meets Melissa, or?
by
Szymon Szczesniak