G2.com, one of the most trusted software review portals, has recently published its Fall 2023 reports to showcase the software tools with the best user feedback. CodeTwo Email Signatures 365, our cloud email signature manager, once again outperformed all its competitors, while our other tools also won a lot of awards, most notably for best estimated return on investment, best support, fastest implementation & ease of use.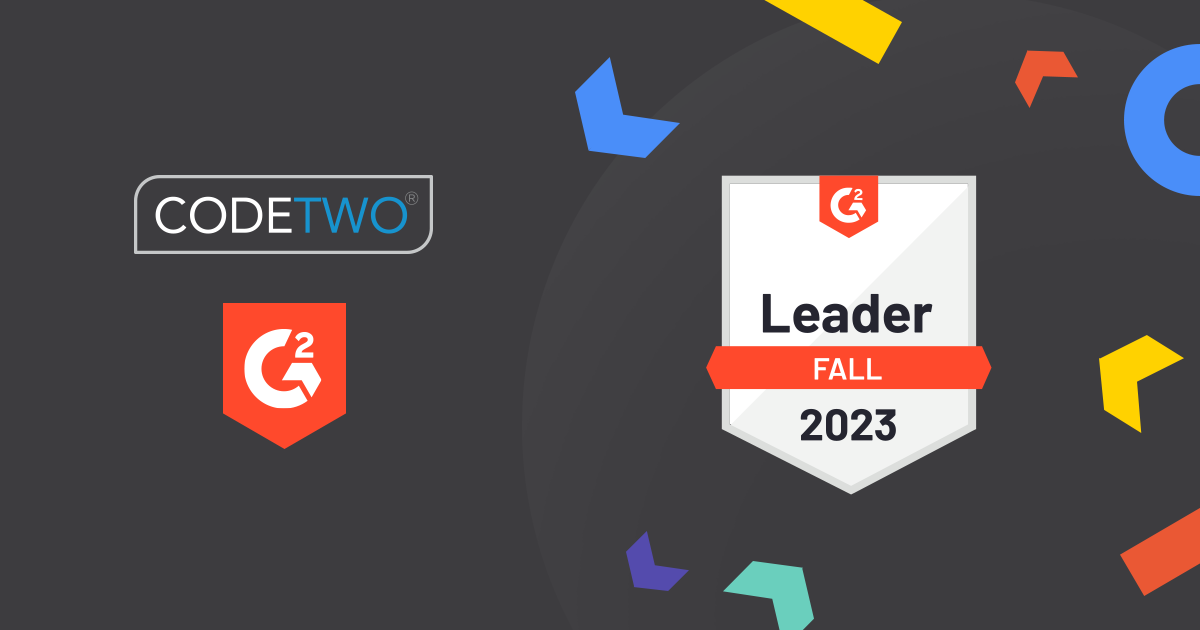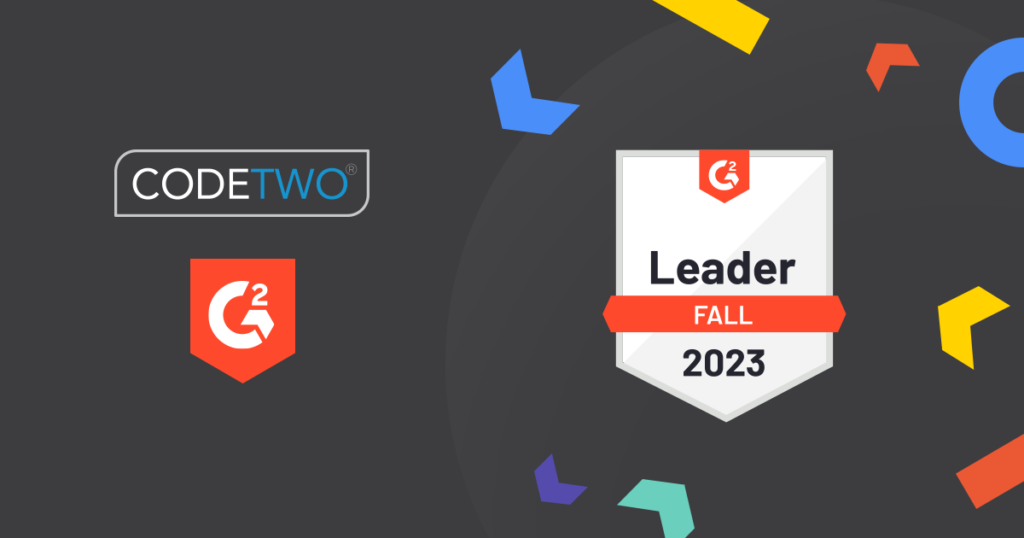 Unquestionable email signature software leader
In the last quarter, CodeTwo Email Signatures 365 regularly received excellent feedback at G2.com, becoming the email signature tool with the highest number of reviews, while remaining one of the best rated solutions (4.8 out of 5) as well. Awesome end-user opinions also allowed our email signature manager for Microsoft 365 to stay on top of two major contests in the Email Signature Software category: Highest Rated and Easiest To Use. At the end of the day, the Leader badge plus 13 other awards come as no surprise and feel 100% well-deserved.

G2.com users also appreciated our email signature and mail flow management solutions for Exchange Server, CodeTwo Exchange Rules Pro and CodeTwo Exchange Rules. Their favorable opinions resulted in winning awards for Best support, Users Most Likely To Recommend, and Best Estimated ROI.
Migration tool loved by end users
CodeTwo Office 365 Migration, our tool for migrations to the Microsoft 365 cloud, is on a winning streak this year, sweeping a number of badges in the Fall 2023 reports, most notable of them being:

What makes us really happy is the fact that end users not only find our software easy to implement and use, but also see it as a valuable asset for their organization.
Your feedback matters
Every new review strengthens the position of our products among competitive solutions. Every new review is also a perfect chance for us to see how our software performs from end user's perspective as well as to learn about its strengths and potential improvements. In fact, by sharing your feedback, you become a part of one big CodeTwo team working towards refining CodeTwo solutions! Thank you so much for your valuable input.