Another great success for CodeTwo. We've won multiple awards at the 20th Annual International Business Awards (Stevie Awards)! CodeTwo Email Signatures 365 has won in the Marketing/Public Relations Solution category, CodeTwo has been named Company of the Year, and our Customer Success team was awarded as the Customer Service Department of the Year.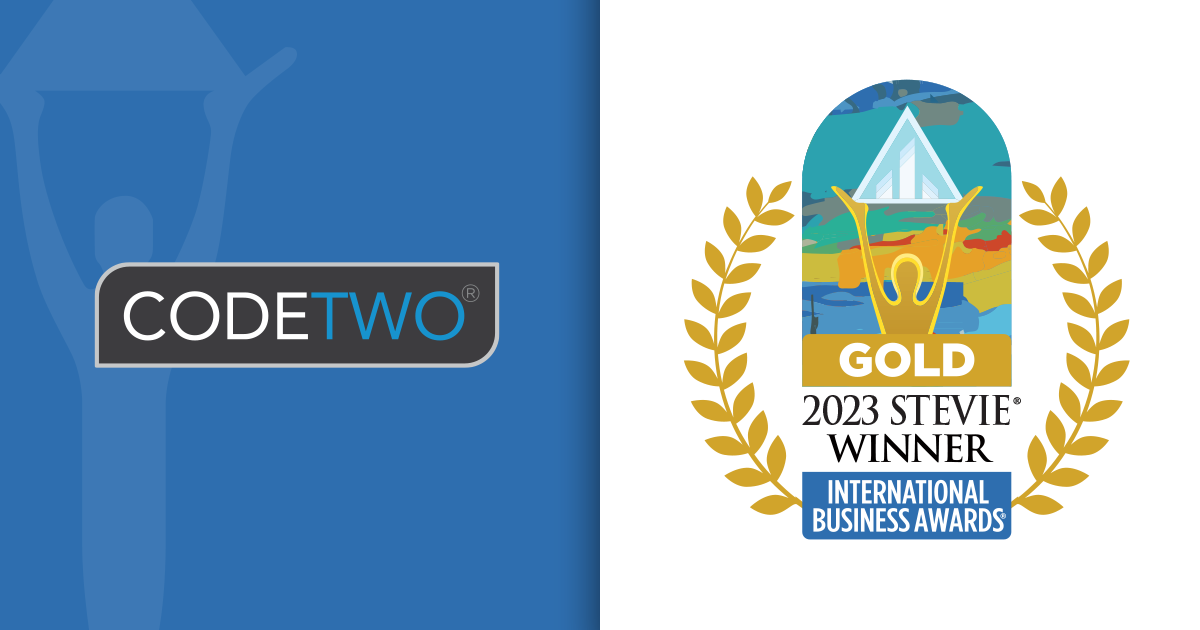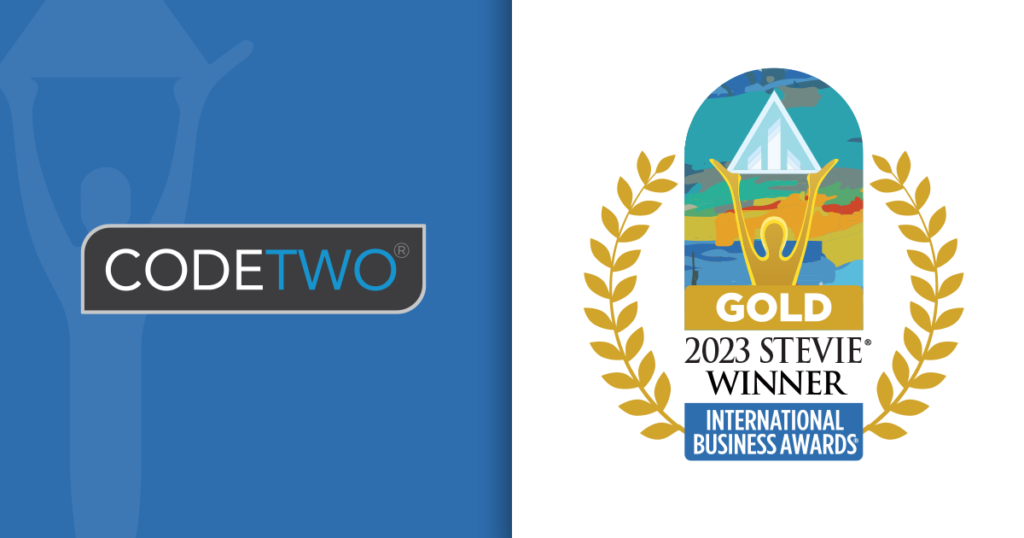 The 20th-anniversary edition of the International Business Awards attracted great interest. Record-breaking 3,700 nominations worldwide were submitted to compete for these prestigious awards.
Nominations to the International Business Awards get better every year, and this year's class of Stevie winners is the most impressive yet. The winners have demonstrated that their organizations have set and achieved lofty goals

Maggie Miller, Stevie Awards president, commenting on this year's finalists
Stevie Award winners were selected based on average scores from the judging committees, which consist of more than 230 executives and professionals around the world. Among the winners of 2023 Stevie Awards are organizations such as Toyota, Mastercard, Deutsche Telekom, Philip Morris, Lenovo, IBM or DHL Express.
Marketing/Public Relations Solution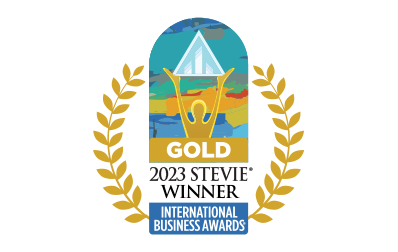 CodeTwo Email Signatures 365 is once again unrivaled in this category – it has won the Gold Stevie Award for the best Marketing/Public Relations Solution for the third time in a row!
Here's what impressed the judges most about our solution:
"The ability to unify email branding, launch marketing campaigns, and automate email marketing processes makes CodeTwo a valuable tool for organizations of all sizes. The positive reviews and recognition from industry experts further validate the effectiveness and reliability of their software."

"Superb work on creating a one-stop-shop for email marketing solutions!"

"The cloud app's diverse capabilities empower organizations with easy email branding, effective marketing campaigns, and automated triggers based on various criteria. Its user-friendly features, including CSAT integration, branded automatic responses, and legal disclaimer management, make it a valuable asset for teams across different departments."
Company of the Year – Computer Software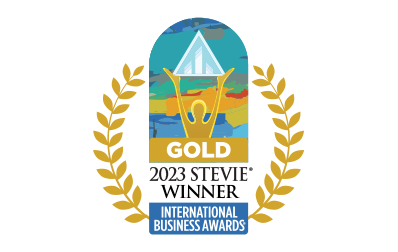 Once again, CodeTwo receives the Gold Stevie Award in the Company of the Year category in recognition of our achievements.
Here's what the judges said about CodeTwo:
"The company sets the standard in its sector, leading the way in best practices, customer satisfaction, and market share. The company prioritizes exceptional customer experiences and maintains high levels of customer satisfaction."

"CodeTwo showcased impressive growth, innovation, industry recognition, and significant societal impact, all backed by quantifiable evidence, leading to a perfect score."

"CodeTwo has exhibited exceptional adaptability and ingenuity during the pandemic, implementing a series of significant updates tailored to meet the evolving demands of businesses. These updates, such as introducing a new web UI, automatic company-wide autoreply management, and user-friendly web add-in technology, have greatly enhanced hybrid work and provided vital support to IT administrators."
Customer Service Department of the Year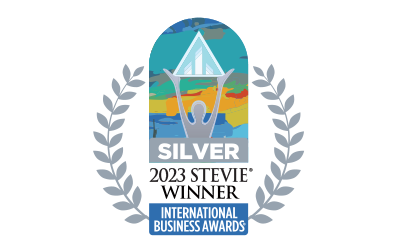 Our Customer Success team won the Silver Stevie Award in the Customer Service Department of the Year category. We are very proud of this recognition and really thankful to the Team for providing world-class support each and every day!
The comments from the judges speak for themselves:
"Perfect team, perfect product, amazing achievements."

"The advancement of technology in this last decade has surprised us many times more than ever before. But what a pleasure it is when we see that in the meantime, there are creative and intelligent people and companies that have adapted themselves to the challenges that have arisen and overcome them. CodeTwo is one of these companies."

"CodeTwo's excellent reputation and performance in customer support, solid customer base, high satisfaction, constant improvement, fast response to calls, prestigious awards and highest rating on customer review justifies a high score."