CodeTwo has been listed in the prestigious Forbes Diamonds 2020 ranking published by the Polish edition of the Forbes magazine. This means that CodeTwo is among the fastest-growing companies chosen from almost 220,000 Polish organizations. The distinction also confirms that CodeTwo meets the strictest business development criteria and yields excellent financial results. Most importantly, this award places us among the most trustworthy and reliable companies in Poland.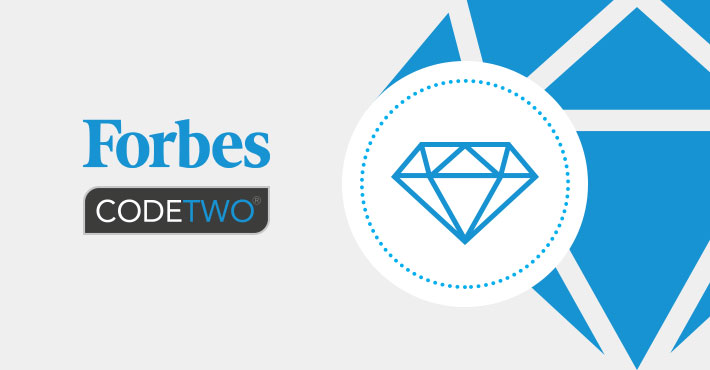 Receiving this award would not be possible without the outstanding effort of the CodeTwo team and the wealth of know-how we acquired over the 12+ years of our presence in the market. It is also a testament to the successful implementation of our products in over 79,000 companies from 150 countries around the world.
We are honored to be listed among the Forbes Diamonds 2020 just as we were honored to become Microsoft Partner of the Year 2019. Rest assured that accolades like these encourage us to work even harder and keep us on track in pursuing excellence in business.
So, if you are looking for solutions to help you in your everyday work with the Microsoft Office 365 or Microsoft Exchange environment, make sure to look through our product pages and learn more about the software which makes our company successful.