We are pleased to inform that CodeTwo has been named a finalist in multiple categories at the IT Europa Channel Awards 2022:
• Cloud Solution Provider of the Year
• SaaS Solution of the Year
• Vertical Market Solution of the Year
Learn why our world-leading email signature solution provided us with the place among the top European IT companies.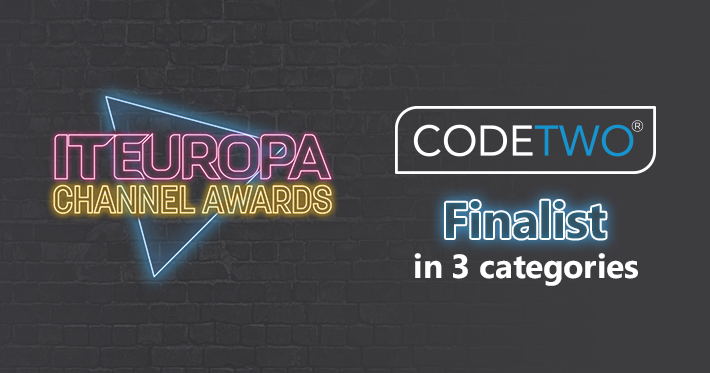 The IT Europa Channel Awards is the 13th edition of the event previously known as the European IT & Software Excellence Awards. The Awards' goal is to recognize and reward excellence among European IT, software and telecom businesses. Here's what the organizers say about this year's edition:
"This year we've seen a record-breaking number of submissions, but aside from the quantity, the quality of entries is a reassuring indication of the current strength of the channel. To even make the finalist list is an accomplishment in itself."

IT Europa Editor Carl Friedmann in the finalist announcement.
Being selected as the Award finalists is not the end. The final award winners will be announced during an international gala at the Royal Lancaster Hotel in London on May 19, 2022.
We would like to thank each and every one of our 100,000+ customers, who trusted CodeTwo and chose our solutions. As always, we promise to push forward and deliver world-leading solutions and best-in-class customer experience. Be sure to expect exciting new features coming this year!