Great news! CodeTwo was named Finalist in European IT & Software Excellence Awards 2021, next to companies such as Microsoft, Google and Oracle. Our cloud email signature software was recognized in the Best Customer Engagement Model Building category, a brand new category this year, designed specifically to look at how businesses navigated the uncharted waters in the "new normal". This award acknowledged companies which were the most responsive to their customers' needs during the pandemic and the shift to remote and hybrid work model.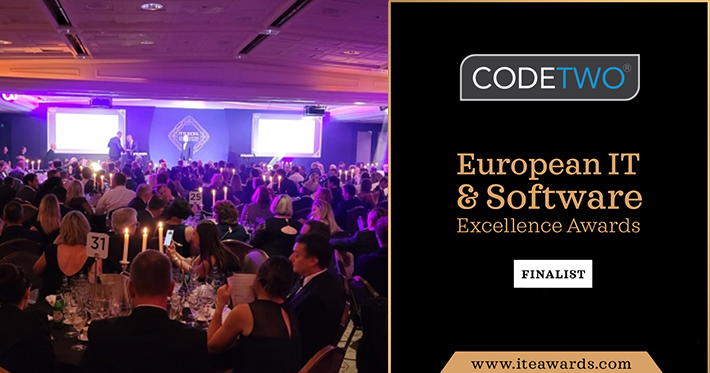 The 12th ITE Awards have been designed to reward excellence in European IT and software companies. Companies recognized by the European IT & Software Excellence Awards were announced during an international gala at the Royal Lancaster Hotel in London.
Huge thanks to all our customers for using our products and providing feedback that helps us continuously grow and improve!