When our Eagles, as we call our football team, were leaving the World Cup in Russia, another Eagle went into our hands – the one which has been awarded to CodeTwo by "Wprost", one of the most widely read weekly news magazines in Poland. The "Wprost Eagle 2018" award (Polish: Orzeł Wprost 2018) is presented to the companies, authorities and notable personalities from a given region in recognition of their overall outstanding performance and success. Among the awarded were companies such as Volkswagen, Toyota, AmRest, Deichmann, and KGHM.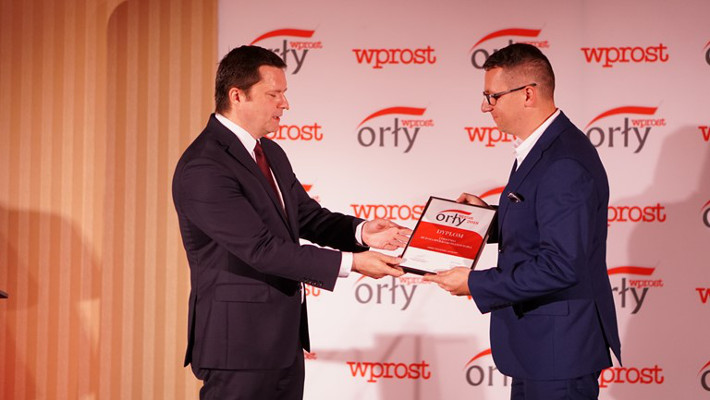 This reward is presented to the enterprises that significantly contributed towards the development of their region and country, and achieved the highest average percentage net income growth in the last three years. The latter means that not only the most profitable companies have been awarded, but also those whose profits increased most dynamically in recent years. Additionally, these companies:
did not incur any losses
were not accounted for as a debtor
had adequate earning capacity.
On behalf of the entire CodeTwo team, we would like to thank "Wprost" for the award and congratulate other winners.
And of course, a big "thank you" goes to the entire CodeTwo team. This award is the result of your giving 100% at all times. Because each day you go that extra mile for the company, CodeTwo can be exceptional. Not only can we compete with other companies around the world in our industry, but we can also set the pace for others to follow. Than you for being on board with us!
Find out more about us and our products.