Great news! CodeTwo Email Signatures 365 became a finalist at the 2023 SaaS Awards in the following categories:
Best enterprise-level SaaS product,
Highest customer satisfaction with a SaaS product,
Best SaaS product for email marketing,
Best SaaS product for Sales and Marketing.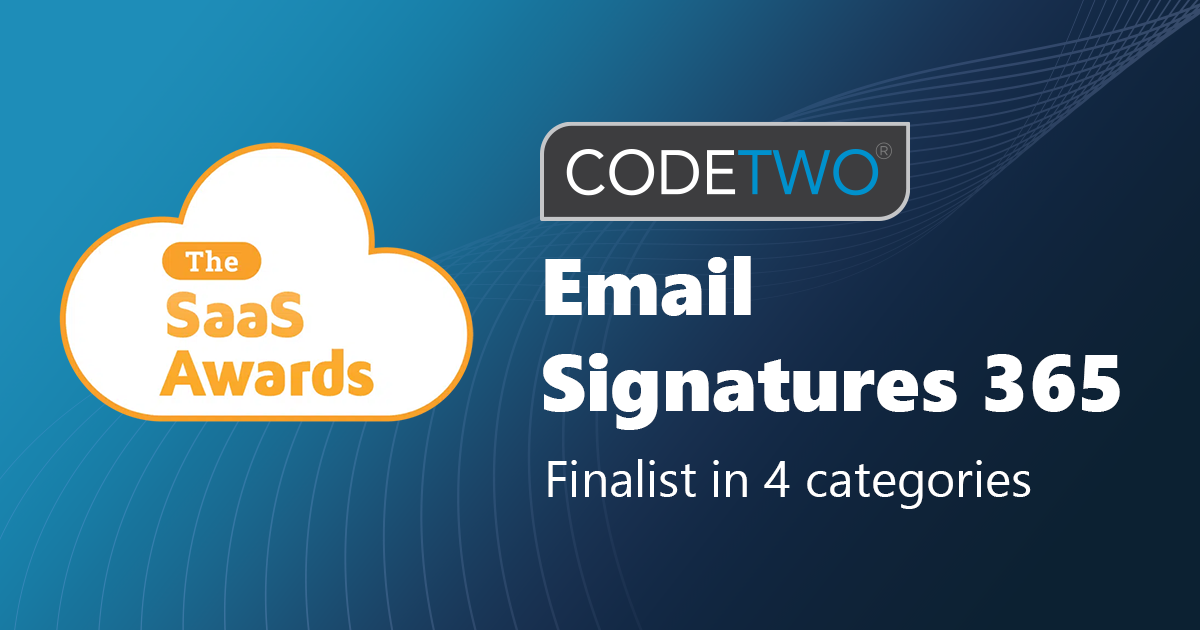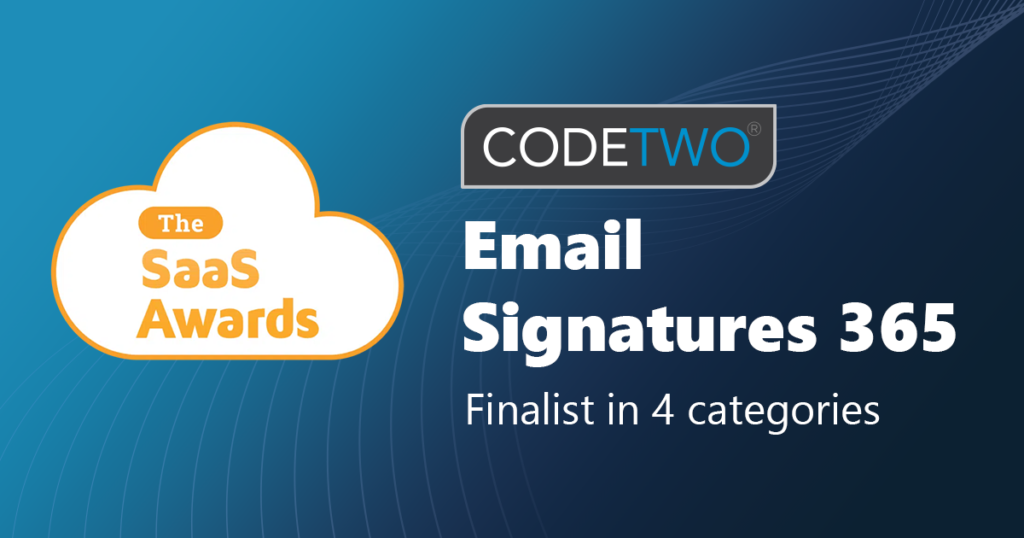 The prestigious SaaS Awards program, now in its eighth year, celebrates the global achievements and innovations of cloud-based solutions. This year's edition attracted hundreds of organizations, spanning North America, Europe, the Middle East, and Australasia. The Head of Operations at The SaaS Awards, James Williams, said:
"Each year, we see an explosion of competition and brilliant ideas in every submission. […] The organizations announced today as finalists are clear evidence of the exceptional quality and level of innovation achieved this year. Our panel of judges is thrilled to acknowledge these world-class SaaS innovators."
CodeTwo's cloud-based email signature manager was recognized for its innovative technologies and the wide spectrum of functionalities it offers to its users.
We are sincerely grateful to all our customers, who trusted CodeTwo and use our solutions on a daily basis. Your feedback is invaluable in helping us shape and improve our tools. We always strive to go beyond expectations and deliver state-of-the-art solutions and the best customer experience worldwide. The quadruple finalist title proves that our solution is one of the world's best and we sure aren't stopping here!