UPDATE: This article was updated on August 31, 2016.
We all know users love to send large files in messages. As they tend to do so, their mailboxes start to grow bigger and bigger again. While the Exchange message store overloads with megabytes, the administrator starts to lose control over the amount of information that is being sent in emails. Of course users have been told not to exceed a given attachment size limit but they never listen.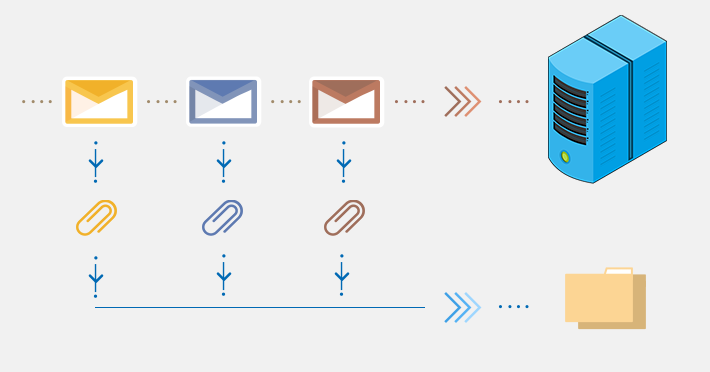 So what should the poor server administrator do in such a case? Is there a way to set an attachment size limit on Microsoft Exchange Server and hold the growing message store from receiving too much data? A good idea would be to identify messages that contain too large attachments and either reject them or automatically save them to a dedicated hard drive, from which they can be easily accessed by the recipient. Here's how to do it with CodeTwo Exchange Rules PRO, a Microsoft Exchange Server 2019/2016/2013/2010/2007 application designed for adding useful administration features to Exchange.
More than Hub Transport rules offer
CodeTwo Exchange Rules PRO adds a lot of useful email actions to Exchange Server 2019, 2016, 2013, 2010 and 2007 that can be used to control the email flow in the entire organization. It allows setting up automatic email signatures and disclaimers on the server side, scanning and categorizing emails in search of sensitive content, setting server-sided auto replies, configuring forwarding rules and many more. But most importantly, it allows you to control the attachments that are received by users and store them outside the message store of the Exchange Server.
Attachment control in CodeTwo Exchange Rules PRO
CodeTwo Exchange Rules PRO executes email actions according to rules, which are defined by conditions, exceptions and options. The rules can be triggered according to various criteria, e.g. Active Directory attributes of users or the content of emails, e.g. phrases found in messages. The program is also capable of filtering attachments from incoming emails and when a file that matches the defined pattern is found, it can be compressed, removed or automatically saved to another location.
The screenshot below illustrates some of the options of the attachment filter in CodeTwo Exchange Rules PRO.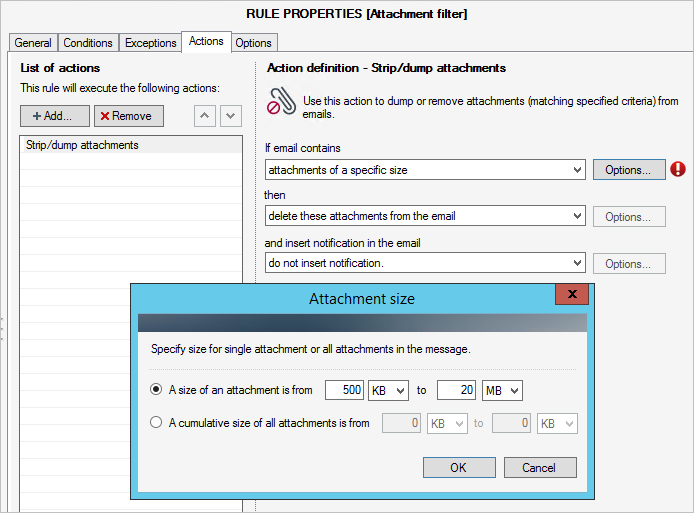 Fig. 1. Attachment filter in CodeTwo Exchange Rules PRO.
As you can see, the program lets you filter the attachments found in messages according to e.g. the file size. You can also choose to perform actions on any file that arrives with incoming emails.
Once the attachment meeting the given criteria is found in the message, the program performs selected actions. It offers a convenient file compressing tool, or it simply lets you remove the attachment and save it on a local or network drive where the addressee can easily access it. What's more, you can also automatically add a few lines of text to the message, informing the user that the attachments where saved to another location.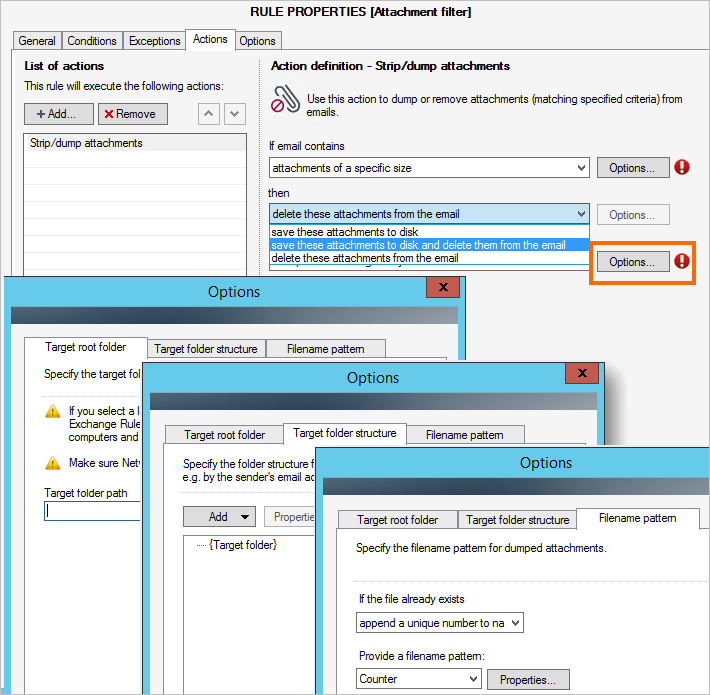 Fig.2. Attachment actions available in CodeTwo Exchange Rules PRO.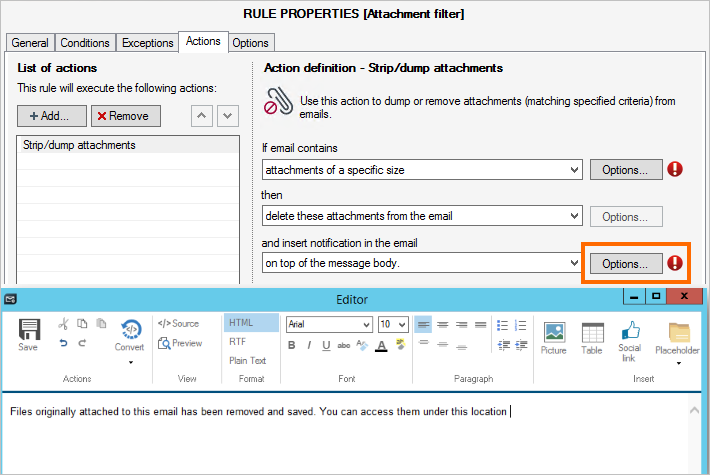 Fig. 3. Composing the automatic email notification for the user in CodeTwo Exchange Rules PRO.
After launching the rule together with the email notification, the number of mega bites from attachments will no longer grow in your message store, but users will still be able to exchange information freely.
Free to try!
The above-mentioned method involves setting up a rule that automatically removes attachments from messages and saves them to another place. This way they do not affect the size of mailboxes and, as a result, the performance of the server. On the other hand, it is just an example of how the attachment filter in CodeTwo Exchange Rules PRO can be used. Download a free trial version of the program and play around with the settings. The program was designed to give you as much freedom in server administration as possible – try it yourself!
Suggested reading