Today, CodeTwo celebrates another great success with Microsoft. After being named Microsoft Partner of the Year 2019 in the ISV category last year, we are extremely proud and excited to announce that CodeTwo has been recognized as Microsoft 2020 Partner of the Year Finalist in the Customer Experience category for our Microsoft 365 & Exchange email signature software.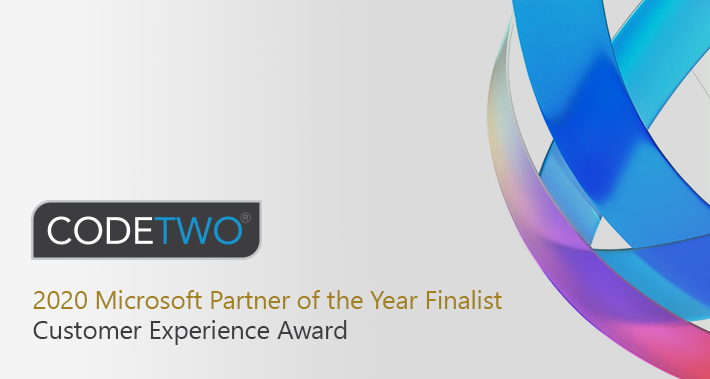 Microsoft Partner of the Year Awards are given annually to Microsoft Partners who show excellence in innovation and implementation of customer solutions based on Microsoft technologies. This year's competition was tough as there were over 3,300 nominations from over 100 countries (see this Microsoft website for a complete list of winners and finalists). CodeTwo is the only Finalist in Poland, and one of the three companies in the Central and Eastern Europe that were recognized by Microsoft this year.
From day one, we've known that a top-notch product without a top-notch Customer Service and UX is like a band with a mediocre drummer – nobody wants to listen to it no matter how good the singer is. It has always been rule #1 at CodeTwo that customer experience is more important than our sales goals, and that our Clients should feel like they get what they need no matter if they are a small business or a large corporation. That's why we do not focus on closing tickets or using sales pitches but on answering questions, fixing issues and understanding the feedback from the Community. What is more, our Customer Service Team is a group of people who have been working with our apps for years and know them inside out. Let me just say it: Folks! I'm proud of you!

Szymon Szczesniak, CEO
As a Customer Experience Award Finalist, we have been recognized for our top-level Customer Service based on customer references verified by Microsoft. The award goes to a partner who is dedicated to building and responding to customer interactions in a way that meets or exceeds customer demand, expectations and satisfaction. Between May 1, 2019 and May 1, 2020, our customer satisfaction level reached over 95%. Our customers gave us the highest scores (9.6/10 average) for how easy it was to do business with us and how enjoyable their experience with our Customer Service was.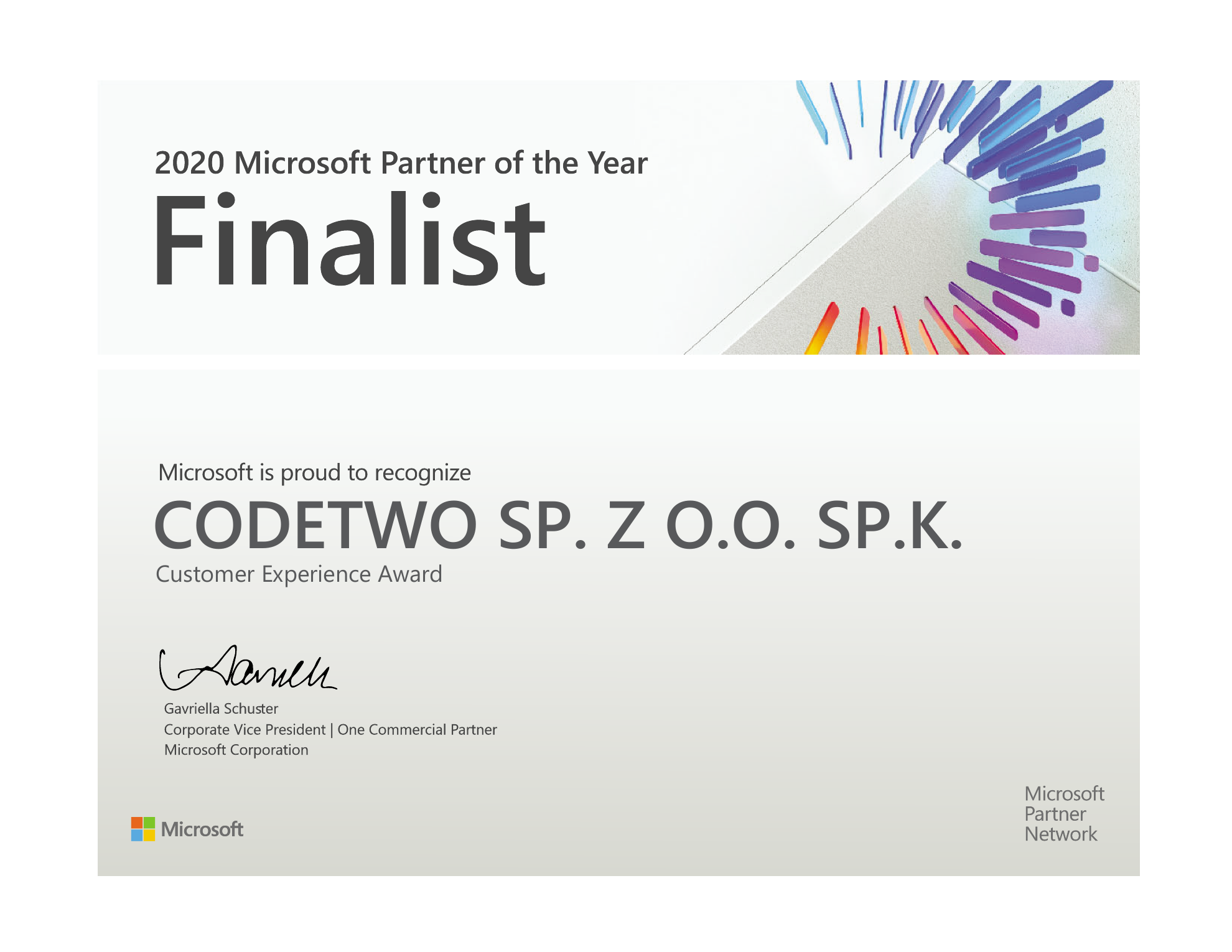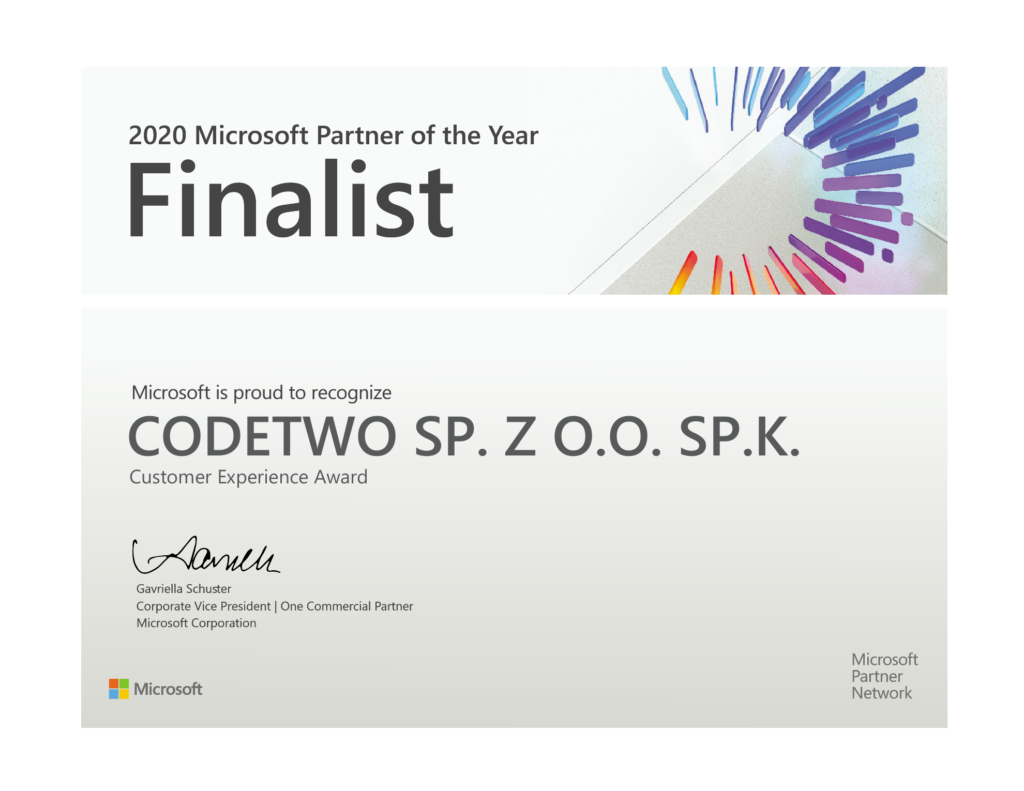 "It is an honor to recognize the winners and finalists of the 2020 Microsoft Partner of the Year Awards," said Gavriella Schuster, corporate vice president, One Commercial Partner, Microsoft. "These partners go above and beyond, delivering timely solutions that solve the complex challenges that businesses around the world face – from communicating and collaborating virtually to helping customers realize their full potential with Azure cloud services, and beyond. I am proud to honor and congratulate each winner and finalist."
The official awarding ceremony takes place on July 22 at Microsoft Inspire 2020, the largest global event for Microsoft Partners. Because of the COVID-19 outbreak, this year's edition will be an all-digital event. Stay tuned for more details after the event.
We would like to congratulate all of this year's Microsoft Partner of the Year Winners and Finalists!