CodeTwo Backup for Office 365
Back up Exchange Online, SharePoint Online, OneDrive for Business and Microsoft Teams data
Perform point-in-time restoration of individual items
Download
30-day free trial with support;
no credit card required
Customer Case Study
ChromaDex, Inc.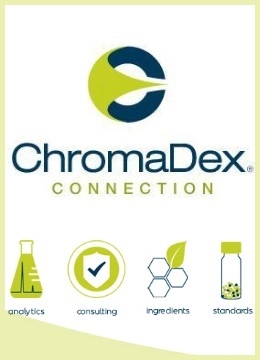 Company description
ChromaDex is a food ingredients, advanced chemicals and cosmetics' components producer, located in the USA. It was founded in 1999 and offers various products ranging from food & beverage supplements, to animal health solutions. It also provides scientific research and analysis, products regulatory consulting and chemical safety assessment services.
Problem
In early 2014, ChromaDex migrated from Microsoft Exchange Server 2003 to Office 365 Enterprise. As the company became familiar with Office 365, they noticed that no native backup solution is available. "Yes, there's practically unlimited mailbox size and archiving, but actual backup seemed to be a bit up in the air. There were a number of discussion threads in the user community, but the overall consensus seemed to be that true backup capabilities were somewhat lacking, other that 'Trust us, we're Microsoft!' " – said Jeremy Harrington, System Architect of ChromaDex. "Now, I will be the first to admit that I'm paranoid, possibly obsessively so, when it comes to our data and backups, so then I explored how to go about getting local backups, and was not at all pleased with our options.
The only built-in method of data backup, recognized by Jeremy Harrington, was exporting mailboxes, one by one to the PST files with PowerShell. "While we certainly could script it to automate the process, we then would have to deal with error logging, reliability, failure notifications etc." – said Jeremy.
Solution
Jeremy Harrington contacted CodeTwo and joined the beta program quite early - "Even though my first impression was of the first Beta, I was still pleased with the design of the interface. It was very clean, and had an excellent balance of single pane status view and available detail to determine job status." After testing a couple of beta versions of the program Jeremy was happy to be one of the first to install the final release – "CodeTwo Backup does exactly what I wanted it to do. It enables us to have a far greater degree of personal control over our data stored in Exchange Online than the native tools make possible. We no longer have to rely on an outside entity to maintain our data's backups. No matter who that outside company is, or how big it is, this data is ultimately OUR responsibility, and CodeTwo Backup helps us to keep it safe!"
Summary
Company name

:

ChromaDex, Inc.

Number of employees

:
80
Server type:
Office 365 Enterprise
Average mailbox size:
1.6 GB
Storage medium type:
iSCSI
Problem:
Lack of a native backup solution for mailbox data in Office 365.
Solution/Product:
CodeTwo Backup for Office 365

Implementation time

:
30 minutes