CodeTwo Exchange Migration
Seamless migration to Exchange
2010, 2013, 2016 and 2019
Used by 10k+ organizations from 150 countries
Customer Case Study
Gronemeyer IT GmbH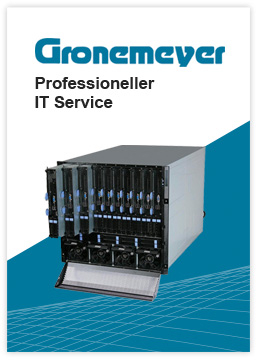 Company description
Gronemeyer IT GmbH is a full service IT Company founded in 1985. Priorities are in networking, IT Security, managed services and datacenter hosting. Their customers come from all sectors, with sizes from 5 to 15000 employees.McLaren is a leader of the UK's construction industry specializing in construction, property and interiors. The company is recognized for providing outstanding service to markets such as commercial offices, retail, student accommodation, logistics, or hotels.
Problem
There are several options to migrate data between Exchange systems. The free options and tools need usually scripting knowhow and rely on help from the net community. Gronemeyer IT GmbH needed an easy, fast and reliable tool to achieve this, with professional support options and with fair pricing models.
Solution
Jens Haferbeck of Gronemeyer IT GmbH: "One of our hosting customers we serve Exchange hosting solutions for use another CodeTwo Exchange tool for Outlook contact synchronization. That's how we learned about the company and started reading about their products. We decided to take a look at CodeTwo Exchange Migration. It had very easy setup and configuration, and nice clean Interface making it easy to use! Very good Customer Support, easy Step-by-Step Help. Other benefits are that it automates Migration processes very well and the vendor, CodeTwo, provides professional multi-language support."
Summary
Company name
Gronemeyer IT GmbH
Number of employees
20
Number of emails processed every day
circa 100,000
Server type (source)
Microsoft Exchange Server 2010
Server type (target)
Microsoft Exchange Server 2013
Number of servers (source)
1
Number of servers (target)
4
Problem

Free migration options and tools need usually scripting knowhow and don't have comprehensive support

Solution/Product
CodeTwo Exchange Migration
Number of migrated mailboxes
500

Implementation

time
2 hours
Total migration time
1 day