Thanks to excellent customer reviews and ratings on trustradius.com, one of the most prominent software review sites, CodeTwo Email Signatures for Office 365 won the annual award for the highest scored solution in the Email Signature Software category.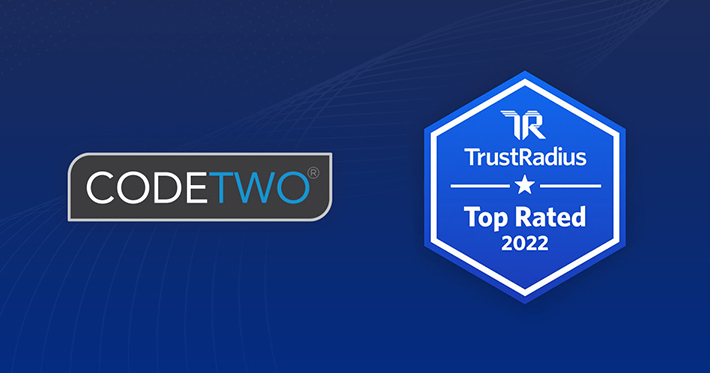 For their annual awards, TrustRadius analyzed over 60,000 quality user reviews from the last 12 months. The review portal highlights the fact that their Top Rated awards are chosen by customers, are 100% neutral (paid placements & analyst opinions are excluded) and are the true voice of the market.
Our cloud email signature manager is currently the #1 solution on TrustRadius, with the greatest number of reviews and maximum scores in the category. That's why, winning the Top Rated award for 2022 comes as no surprise.

See all CodeTwo Email Signatures for Office 365 reviews on trustradius.com
We're so grateful for all the feedback that you, CodeTwo customers, publish on software review sites like TrustRadius, and for sharing your practical experience with CodeTwo products.
Thank you!