The Experts Conference (TEC) 2023 Atlanta, proudly referred to as the best Microsoft security and management training event of the year by its organizers, is just around the corner. This time, it will take place at Loews Atlanta Hotel. CodeTwo will be there to connect with sysadmins, Microsoft MVPs and all the people who enjoy a high dosage of technical content.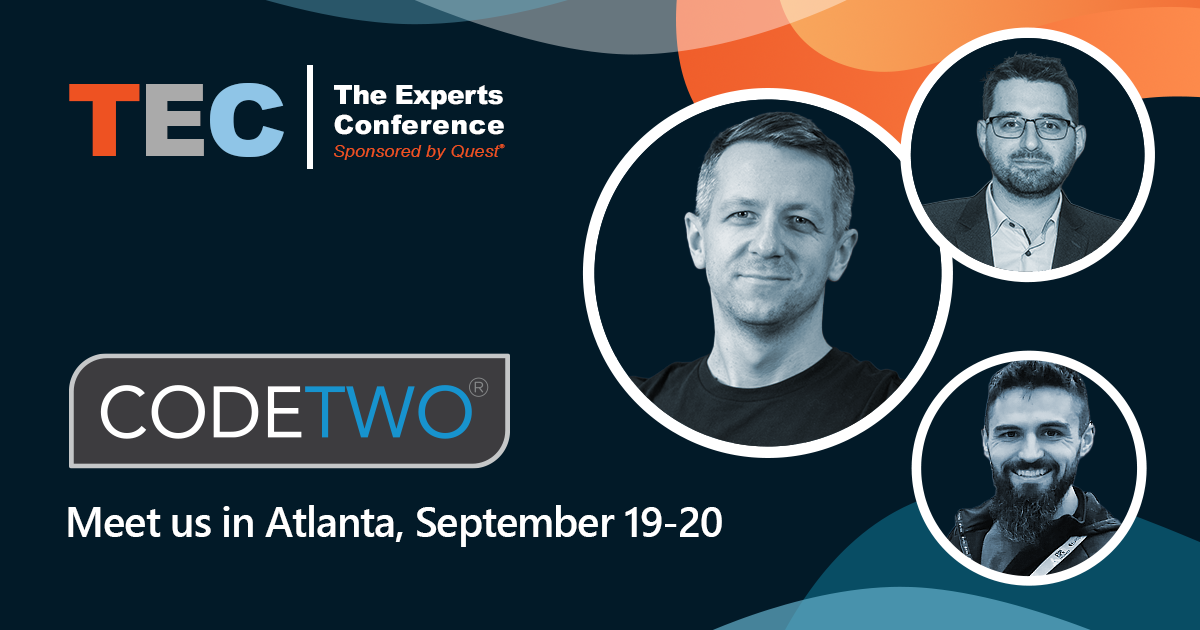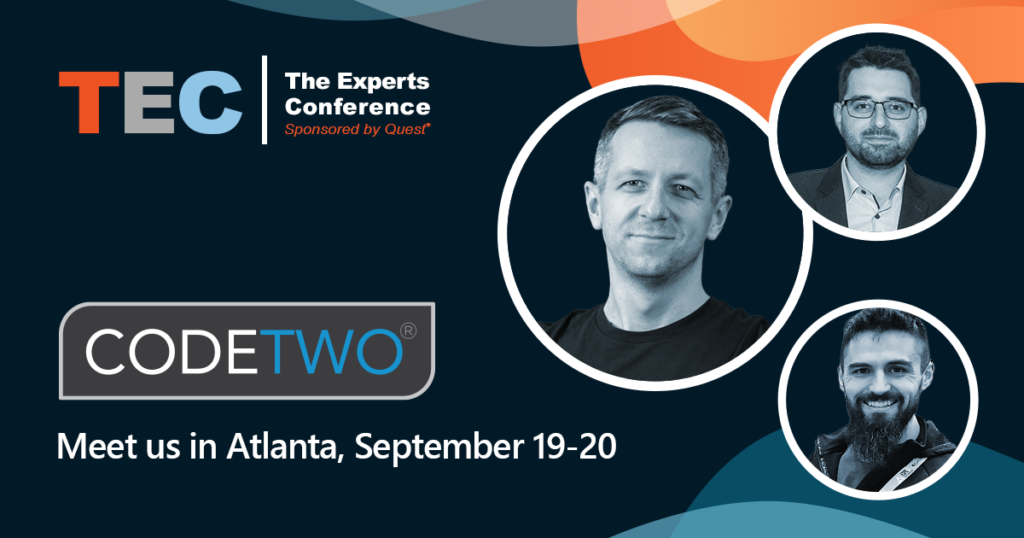 Visit us at booth #?
While booths at TEC aren't numbered, we'll make sure that we've got great exposure. You can look for our CEO, Simon (that's how he looked like around Microsoft Build 2023):
Seek us out, and we'll be ready to:
Show you CodeTwo Email Signatures 365, the world's leading email signature management software for Microsoft 365 (Office 365). Now it lets you not only manage email signatures and disclaimers, but also take care of automatic responses and customer satisfaction measurement for your organization.
Listen to any and all ideas and feedback you have for our software and services.
Network like the IT nerds we are proud to be.
About TEC 2023
The Experts Conference is a highly technical event, full of sessions and workshops. Its focus is on Microsoft 365, Cybersecurity, AI, Azure and Active Directory (or Entra ID, if you like those new names). Apart from technical sessions, TEC 2023 will host a practical PowerShell 'script-off' challenge. 12 competitors will enter a deathmatch (not really) to discover who's da boss when it comes to quick PowerShell scripting.
The event will be attended by some famous IT stars like Tony Redmond, Greg Taylor, Paul Robichaux, Mike Weaver and many more.
Excited to see you there!