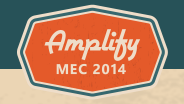 Microsoft Exchange Conference (MEC) made its return in 2012 after 10 years of hiatus. Microsoft is, however, not planning to make us wait another decade to hang out with the Squeaky Lobster as they already told us to save the date for March 31 – April 2 2014.
MEC has always been described as an event that is a hub for everything Exchange. I had to see it to believe it so I flew down to Orlando (Florida) in 2012 and encountered an unprecedented experience this community creates.
MEC is not only a "place" where you can learn about best practices for migrating to Exchange 2013, delve deep into Exchange architecture, have long conversations with the Exchange Team or talk to other Exchange experts or software vendors. It's also a "place" where you can drink beer with Jaap Wesselius, meet J. Peter Bruzzese in an elevator or play Cut the Rope with Michael Atalla on a huge Office 365 touch-screen.
Unlike other conferences, MEC speakers never disappear into the abyss after their session but stick around all time willing to talk with you on any topic. The 2012 edition hosted over 110 Exchange experts including a whopping number of 50 Exchange MVPs and 60 members of the Exchange Team who were there for you.
The letter C in MEC stands both for Conference and also for Community. Reviving MEC seemed to be a good move since uber-conferences like TechEd are too massive and it was pretty hard to create a sense of community surrounding all things Microsoft Exchange in the crowd of thousands of different IT experts.
Let's cut to the chase and see what to expect in the Lone Star State in 2014:
Migrations to Exchange 2013 and Office 365
That's a banker. Exchange Server 2003 will transition out of extended support just a week after MEC 2014 finishes. Getting ready to migrate, deploying infrastructure and finally moving to Exchange 2013 or Office 365 is the only way out for companies still dependent on older Exchange editions. Exchange 2013 architecture, deployment and upgrade paths are already mentioned as parts of the agenda of MEC 2014 on its official website.
The future of cloud and on-premises server applications
Latest buzz on cloud vs on-premise tools leads me to believe there might be a lot of topics about where these two are going now. Tony Redmond says there are lots of IT Pros who believe on-premises Exchange Server days are numbered and that Office 365 will now take the lead. There were questions like this raised during Exchange Connections 2013 in Las Vegas. Redmond is far from taking this idea for granted.
New releases
Some experts are predicting Microsoft will release new products during the conference. The new edition of Exchange seems to be a too bold prediction, but a new version of Lync does not sound too far-flung at all especially if you take a look at Tony Bates's post, which reads that Microsoft has planned to release a new Lync Server version before Q3 of 2014.
The future of email
Microsoft heralds a new version of email – an email that is more social and mobile than ever before. There will definitely be some sessions about the new Mobile OWA that is now only available on iOS, the future of Outlook, Office 365 and mobility.
Tips and tricks
MEC wouldn't be MEC without lots of tips and tricks sessions. The 2014 edition will be dealing with Exchange Extensibility, DLP, eDiscovery, Compliance, Exchange Online Protection, Encryption Services and finally Exchange Transport rules. That's a lions share of what you can find inside Office 365 and Exchange.
Lots of great 3rd party tools for your company
MEC is not only about sessions and evening parties – it's a trade show as well. 40 companies are expected to be presenting new technologies in the Exhibit Hall during the conference. Check out the list of sponsors and see what tools they are selling. That's a great chance for you to talk to their reps and get some hands-on experience with their products. Who knows how many nagging Exchange problems you will solve in Austin?
And once you step your feet in the Exhibit Hall, don't forget to stop by CodeTwo's booth to see our products for Exchange 2013, 2010 and Office 365. We will definitely be presenting our Exchange email flow and signature tools, Exchange migration software and a brand new product for Exchange and Office 365 admins.
Take a look at some of the pics I took in Orlando last year during MEC 2012: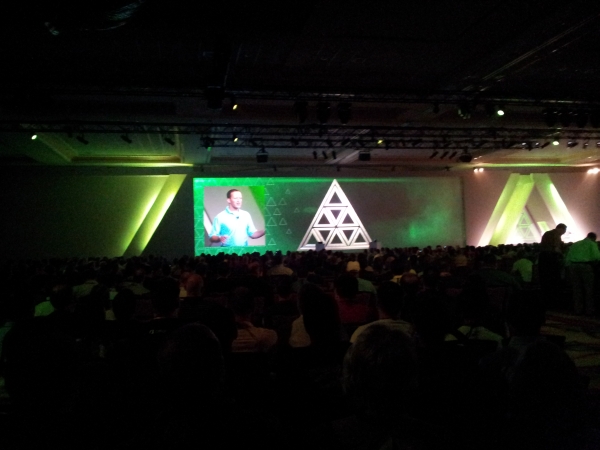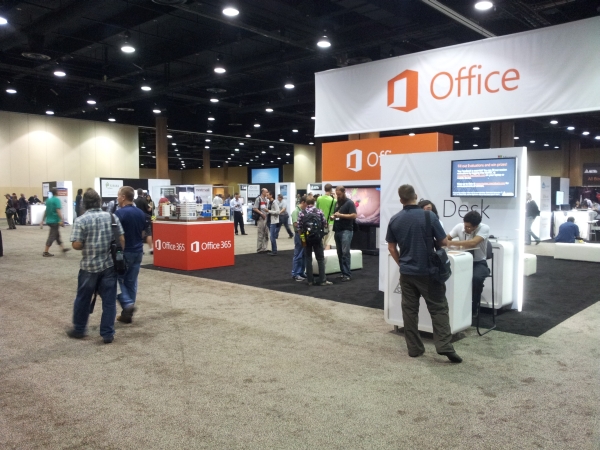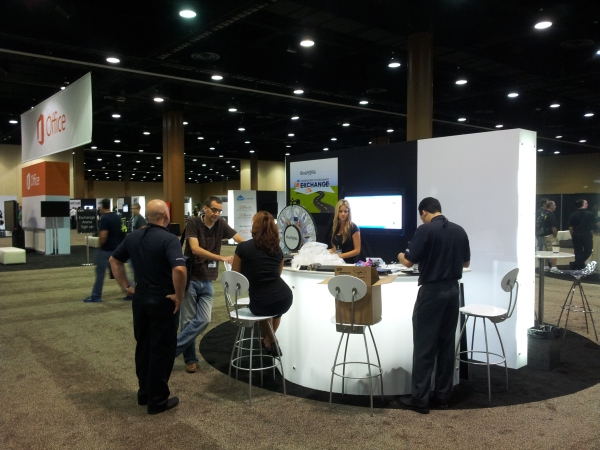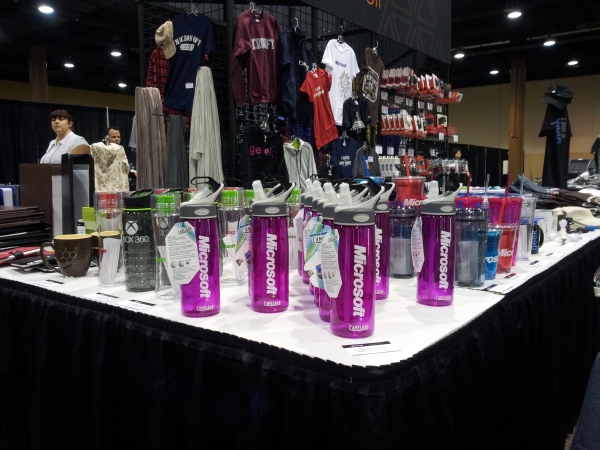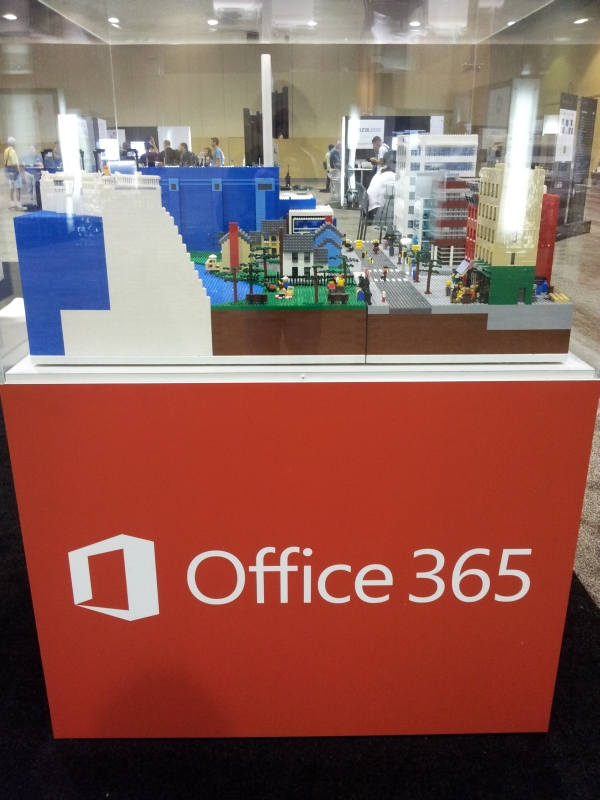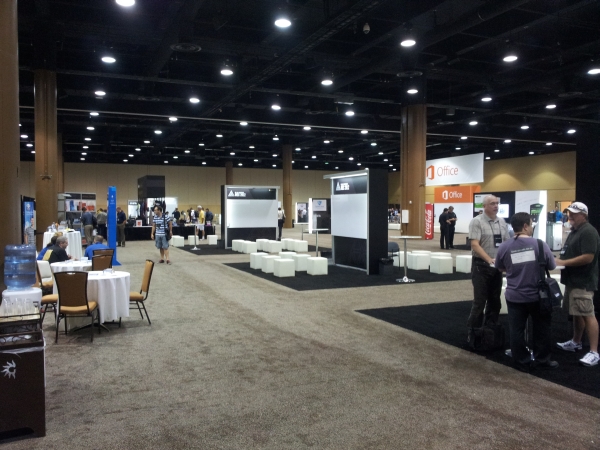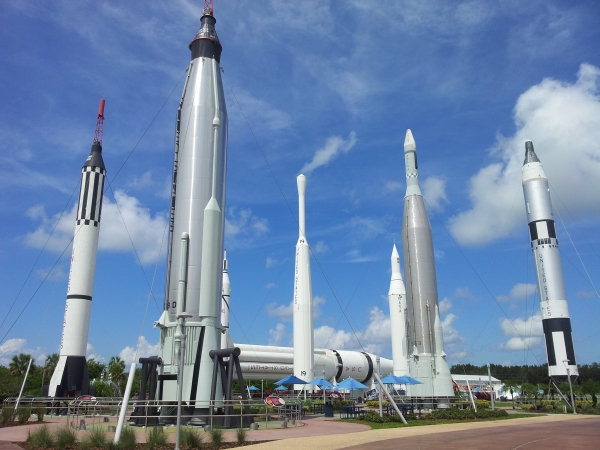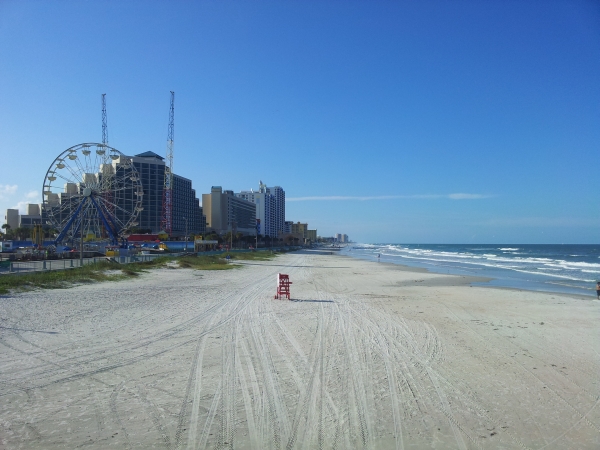 Is your mind made up? Go ahead and register for MEC 2014 at http://www.iammec.com/ and don't forget to visit CodeTwo's booth there.