Since CodeTwo is a European company, we're going to spend Easter 2011 at our homes with our families. Our office will be closed on Easter Monday (April 25th) and all your technical or sales enquiries will be answered the following day.
Poles usually celebrate Easter eating disgustingly unhealthy amounts of chicken eggs. We'll do our best to control our greed and save as much future hens and roosters as possible. Our Easter greetings can be found below in both graphic and audio versions.
Happy Easter Holidays from CodeTwo!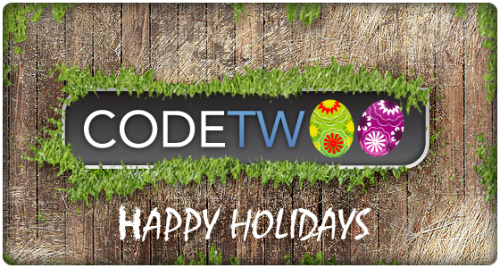 Exclusive Easter greetings from CodeTwo Marketing guys (international version):