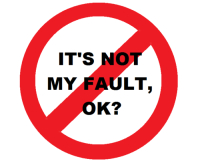 Probably everyone who uses email has already had a chance to see these mysterious faded lines attached to corporate messages. Email disclaimers are invaluable for businesses in these days when taking someone to court for no reason happens on a daily basis. No matter if you're negotiating a big business deal or buying a watch in an online shop, it's certain that you will find a short legal statement under a reply to your official email. And it is not only a matter of fashion or a popular whim that forces senders to add those stiff juridical sentences under the body of their emails. It is simply a must-have for everyone who wants to be in keeping with legal regulations and prevent him or herself from damaging implications of sending a business message.
What is an email disclaimer?
An email disclaimer is a statement added usually at the bottom of emails, containing a notice or warning, which covers such important issues as confidentiality, copyright, contract formation, defamation, discrimination, harassment, privilege or virus warning. In the vast majority, disclaimers have a strictly legal character and are used in order to lower the risk of legal threats or lawsuits against the sender. In some cases, email footers and signatures can also contain business offers and may be used for pure marketing reasons.
What do I need an email disclaimer for?
Although it is not absolutely certain that a disclaimer added to your message will protect you from liability in a court room, it definitely may help you during the lawsuit. Moreover, it is more likely that the presence of a legal notice in your email will deter the potential complainant from pressing charges against your company.
What can go wrong?
One might ask, why should anyone charge me for a regular email? Well, it's simple; imagine a situation in which one of your employees sends a message infected by a virus. Although you always scan your incoming and outgoing mail, your company may be sued for this. Placing a disclaimer with a clear warning that emails may supposedly contain viruses and the recipient is also responsible for scanning them, might be a very good idea in such case. Keep in mind it's only one example of what might happen…
How to add disclaimers to emails?
There are many disclaimer-adding solutions on the market. Those programs very often work as a part of a larger data exchange platform. If your company uses Microsoft Exchange Server for hosting its email accounts, CodeTwo Exchange Rules is exactly what you are looking for. The program allows you to easily setup server sided signature rules which automatically add signatures and disclaimers to all outgoing email sent via Exchange Server. Using CodeTwo Exchange Rules it is possible to vary the footers depending on the Active Directory criteria and apply many rules at one time. The program not only helps to solve the legal issues but also considerably supports email marketing campaigns as adding promotion banners under outgoing messages is way easier than without it. For more details, simply visit our website, download a free trial of CodeTwo Exchange Rules and install it in your environment.
Signature/Disclaimer system for Exchange Server 2013
Signature/Disclaimer system for Exchange Server 2016
Signature/Disclaimer system for Exchange Server 2019