Merging Office 365 (Microsoft 365)* tenants is about migrating mailboxes from one or more tenants to another. In other words, it's a tenant-to-tenant migration, but the context is that the target tenant is already inhabited. This article explains how to merge Office 365 tenants in the easiest way.
*While the article is about how to merge Office 365 tenants, a quick foreword is in order. It's been almost two years since Office 365 was renamed to Microsoft 365. After all this time, both names are used but, in most cases, people seem to prefer the shorter version – Office 365. That's why throughout the article, I'll use Office 365 (referring to Microsoft 365 at the same time) to make things more concise.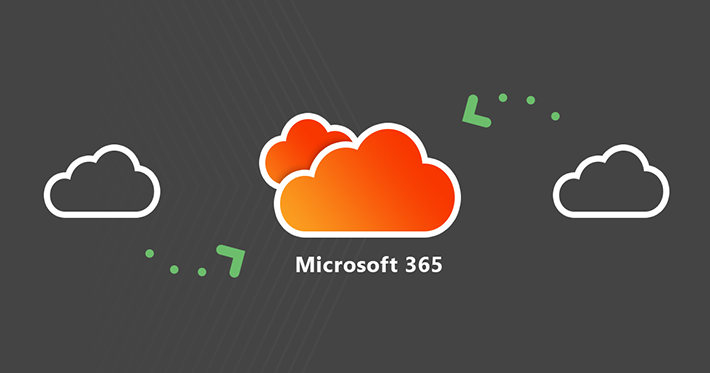 Why merge Office 365 tenants?
The most common scenarios in which a tenant-to-tenant migration might be in order are as follows:
Mergers,
Acquisitions,
Moving tenants into o parent Office 365 tenant (parent company).
As you can see, tenant to tenant migration is usually required when a company goes through great organizational changes. That's one of the tasks that IT will need to take care of. While the task may seem daunting at first, it's well worth taking it as soon as possible. Merging tenants makes work easier from both administrators' and end users' point of view.
Administrators can manage the whole organization from one place. All aspects, including user and permissions management, security, eDiscovery, monitoring, billing and more, are simplified and require less time from the IT. What's more, after merging tenants, only one global admin account would be required. Certain people can get their permissions scoped to the right groups. Secure collaboration and easy document sharing doesn't require you to set up elaborate inter-tenant trusts. The whole situation is much more convenient from the security viewpoint.
After custom (vanity) domains are migrated to the new tenant, end users can log in like they did before the transition. Also, seeing free/busy status across the entire organization can be a life saver for anyone in need to quickly organize an urgent meeting.
How to merge Office 365 tenants?
Tenant to tenant migration is a procedure still best run using a third-party migration solution. Even Microsoft suggests this approach. Otherwise, you need to face a highly manual process. It can be automated with some PowerShell scripting, but only to a certain point. At the moment, there is no reliable native way to migrate mailbox content to another tenant.
Since the mailbox migration part is very similar to a standard tenant-to-tenant migration, you can refer to the following article for a step-by-step guide:
How to perform a tenant-to-tenant migration
There is a couple of additional things you need to keep in mind:
If you migrate a custom domain from the source tenant, it will be best to first migrate mailboxes to the target's *onmicrosoft.com domain. Then, during the final migration step, migrate and validate the custom domain in the target environment.
Make sure there are no username conflicts. If your email addresses follow a pattern based on usernames, it's possible that people with similar names might end up having an email address that's already taken. Fortunately, there's no need to create mapping CSV files. CodeTwo Office 365 Migration includes features which create target mailboxes for you and automatically match mailboxes based on Azure AD attributes. You are able to spot conflicts and perform a manual match where required.
Migrating SharePoint Online and permissions requires additional planning. It's not migrated automatically, and you need to know where exactly to recreate the whole SharePoint structure. That's a whole different story.
Communicate the changes
While the mailbox migration with CodeTwo Migration for Office 365 does not come with any disruptions for end users, SharePoint migration can cause some problems. Just like when migrating from an on-premises SharePoint to the cloud version, old document links will stop working. That's why it's best to encourage everyone to clean everything up before the migration and recreate the structure in such a way that it would be easy to find documents.