After you perform a server migration from one Exchange Server to another or to Office 365, Outlook clients need some manual configuration to connect with the new environment. Setting up Outlook Profiles is one of the last steps in the final (clean-up) post-migration stage. In this article, I will show how to reconnect Outlook profiles to the new environment in the most user-friendly way.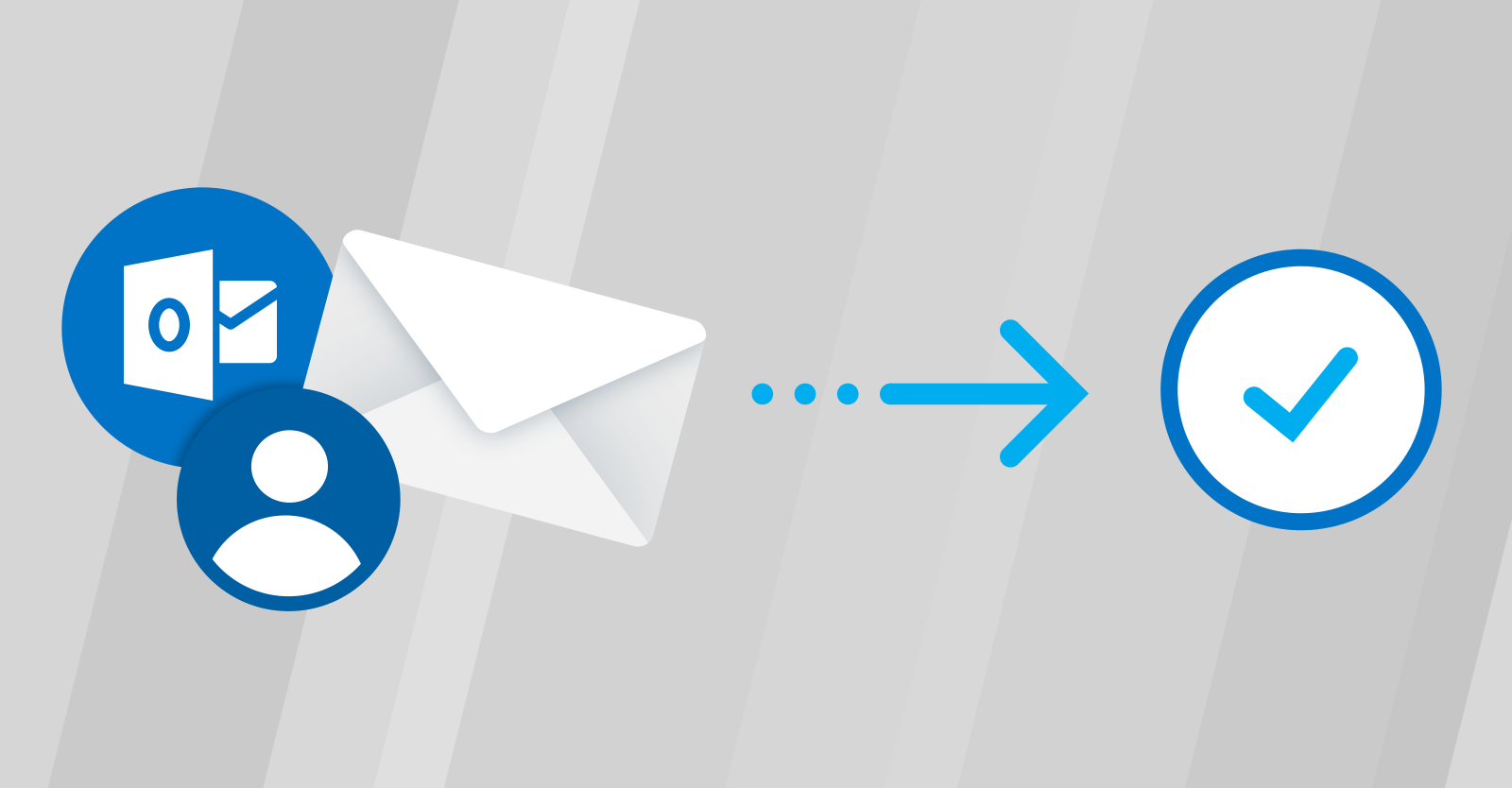 Why reconfigure Outlook profiles?
After a mailbox migration, it turns out that pre-migration Autodiscover records are cached in the registry. As a result, Outlook cannot connect to the new environment.
Recreating Outlook profiles is the quickest way to reconnect Outlooks to the new environment. What is more, the method presented below can be used without installing any third-party apps and allows to recreate profiles for the whole company at once. Below, I present a method to recreate Outlook profiles and mention which profile elements need manual configuration.
How to recreate Outlook profiles?
I've already published an in-depth video guide and walkthrough for recreating Outlook profiles. It shows how to recreate an Outlook profile manually, as well as for the whole organization, using GPO. After the migration, you can use the first, manual method in the testing phase and go with the GPO method to mass-recreate the profiles afterwards. There is no need to install any additional tools – you simply use a method which is natively available on Windows Server. No need to turn off MFA or any other security measures.
After recreating an Outlook profile, you will have access to all emails already migrated to your target environment. Mind that adding a new Outlook profile does not migrate the whole profile with all elements. The same goes for Outlook configuration tools, which simply recreate Outlook profiles using the same method.
Which profile elements require manual configuration?
There are a few profile elements for which there is no script-based approach.
Outlook rules
Generally, Outlook rules, or inbox rules, are divided into two groups: server-side and client-side. While you can easily manage server-side rules with PowerShell (Read more about Inbox rules and how to manage them with PowerShell), client-side rules, created and modified by users, require manual export and import, later on.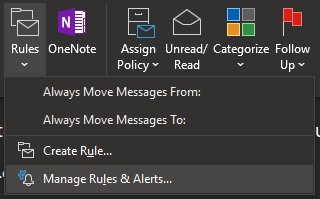 In the rule manager, you can export rules or import them from the files in the RWZ format.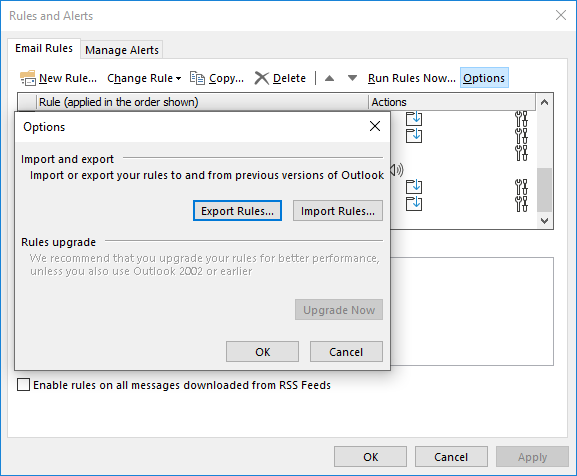 Additional accounts
All information about additional accounts, PST or OST files are stored in the Outlook profile. On the other hand, if a user has full access permissions to other mailboxes, this access will remain regardless of the Outlook profile used. Additionally, if automapping is turned on, additional mailboxes will be visible in the Outlook client.
Outlook email signature assignments
Outlook email signatures are still available in Outlook after the profile has been recreated. That's because the email signature location in Outlook stays the same regardless of the profile used. Those signatures, however, will not be assigned automatically to a new message or to replies and forwards. Therefore, users will have to assign mail signatures to respective email types on their own.
Migrating from Exchange Server?
Are you thinking of migrating from Exchange Server to Office 365 or to Exchange 2019? With the Exchange 2010 end of life coming in 2020, it is high time to plan your migration if you use Exchange 2010 and haven't started the move already.
Finally, to make your migration experience easier and more reliable, try CodeTwo Office 365 Migration or CodeTwo Exchange Migration.