Partner with CodeTwo

Microsoft Gold Partner

Constantly growing customer base

24h assistance

Benefits your customers look for
High added value to Office 365
(email signature management, mailbox migration and backup)
Why partner with us?
CodeTwo is a recognized and trusted independent software vendor delivering award-winning solutions for Exchange and Office 365. Find out why partnering with CodeTwo is a win-win situation.
High added value

Our programs can add a great value to MSP, CSP and other companies' Office 365 offering. CodeTwo solution will fill in the gaps in areas of email signature management, mailbox migration and backup helping you address a wide range of your customers' needs.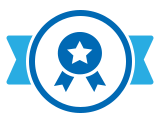 Microsoft
Gold Partner
CodeTwo perfectly integrates with Microsoft technologies to deliver secure, solid and reliable solutions for Office 365 and Exchange environments your customers look for.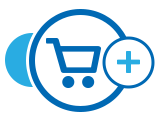 Constantly growing
customer base
CodeTwo delivers solutions to over 66,000 companies in 150 countries around the globe and our customer base is constantly growing. Among companies using our solutions, you will find well-known brands such as Shell, Facebook or T-Systems.
Reseller Panel for easy management
Our Partners are given access to an intuitive web-based Reseller Panel from where can easily manage customers' orders, monitor licenses status or download ready-to-use marketing and sales promotional materials.
24h assistance
CodeTwo Customer Service is available for you around the clock, Monday through Friday. If an emergency occurs, you can easily contact our highly trained technicians to get assistance via phone, email or online sessions.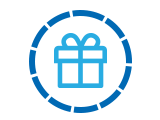 Benefits, benefits, benefits
CodeTwo Partners can expect very attractive margins that increase along with the company's turnover, free licenses for the internal use, a dedicated contact person or access to marketing materials.
What experts say about CodeTwo?

Diane Poremsky
Microsoft MVP (Outlook)
CodeTwo are experts in their field and their Exchange and Outlook products are excellent
- from the user's interface, right down to the engine.

J. Peter Bruzzesse
Microsoft MVP (Office Servers and Services)
I'm confident that administrators would be saved a great deal of configuration headaches
if they used CodeTwo solutions.
What you can offer to your customers
When offering CodeTwo solutions, you can help your customers solve real-life problems happening every day in Exchange and Office 365 organizations. Once you have CodeTwo applications in your portfolio, you can provide your customers with solutions that will:
Add professional HTML email signatures to business email correspondence. Learn more...

Help centrally manage email flow, control attachments, autoresponders and more.

Bring new and low-cost marketing opportunities to promote their brand via email signatures.
Learn more...

Simplify and automate mailbox migration between Exchange and Office 365 in both directions. Learn more...

Secure the user mailbox's content by creating reliable offline backups easily restorable when needed. Learn more...

Keep Exchange mailbox data synchronized and shared across the entire organization. Learn more...

Not require any expert or technical knowledge.

Simply make the business life easier.
Join CodeTwo Partner network!
If you like our programs, we will be happy to partner with you to expand both your and our customer base.
To join CodeTwo Partner network, please send us your request via this form.