How to sync the Loop protection settings in CodeTwo Exchange Rules Pro across all servers
Problem:
You're using CodeTwo Exchange Rules Pro in a multi-server environment. You would like to sync the Loop protection settings across all your Mailbox servers to further limit the number of automatic replies sent by the program.
Solution:
Important
The instructions in this article apply to CodeTwo Exchange Rules Pro 2.18.x or newer only. Before proceeding, check if you're using the latest program version and, if necessary, update it, as outlined here.
By default, the Loop protection settings for each Auto respond rule are applied per a Mailbox server. It means that the number of sent auto replies is counted individually for each server receiving an email that triggers a given Auto respond rule. If you want to have your sent auto replies counted globally across all your servers, no matter which of them receives an original message, you need to modify the Exchange Rules Pro Service configuration file and restart the service in the following way:
Sign in to one of your servers on which CodeTwo Exchange Rules Pro is installed.
Navigate to:

%ProgramData%\CodeTwo Exchange Rules\Config\

Right-click the EngineService.xml file, select Open with and click an app that you can use to edit the XML file (e.g. WordPad), as shown in Fig. 1.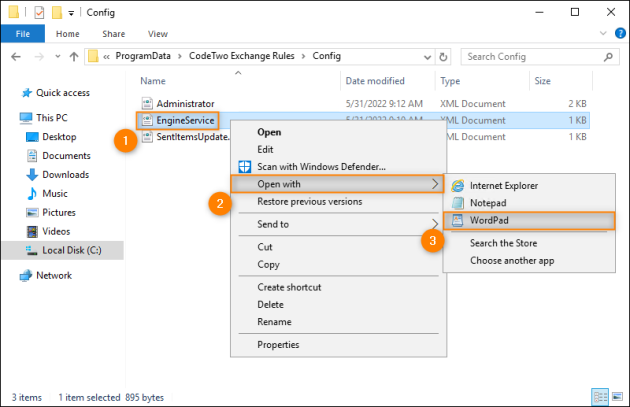 Fig. 1. Opening the EngineService.xml file for editing.
Once the file opens, locate the

<AutoresponderLoopProtectorSynchroStateEnabled>

setting and change the value that directly follows it from

false

to

true

, as shown in Fig. 2.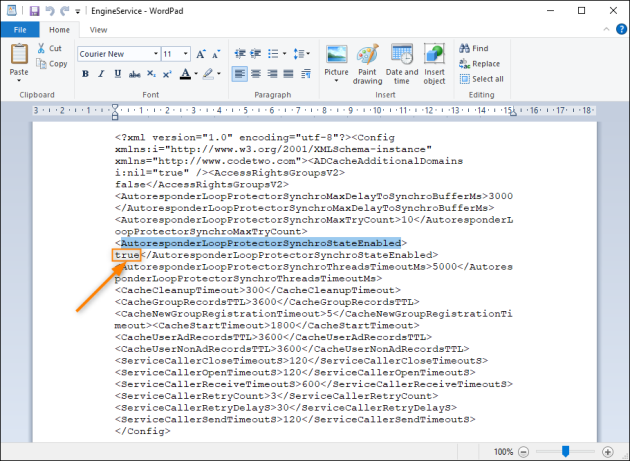 Fig. 2. Modifying the value of the setting responsible for syncing the Loop protection status.
Save and close the file.
Complete steps 1-5 above on each server with the Mailbox role, where CodeTwo Exchange Rules Pro is installed.
After you've modified the XML file on all the servers, you need to restart the Exchange Rules Pro Service – also on each server. The simplest way to do it is as follows:
Launch the Administration Panel of CodeTwo Exchange Rules Pro on any server/client you've installed it on.
Click Server Monitor on the toolbar. In the Server Monitor window that opens, you'll see the list of all your servers on which the Exchange Rules Pro Service runs (see Fig. 3.).
To restart the service:

Click the button in the Exchange Rules Service column to stop it.
Next, click the button to start the service again.

Repeat these actions for all the listed servers (Fig. 3.).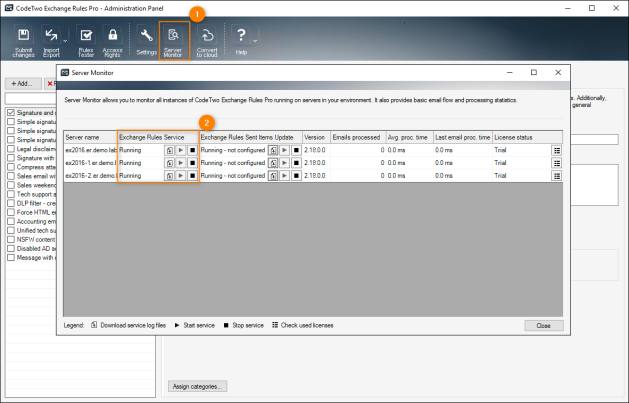 Fig. 3. Restarting the Exchange Rules Service on all listed servers.
Once you've finished, the status of the Loop protection feature will start syncing between the servers and the limit of auto replies you've set for a given time period will be always respected, regardless of which server receives an original message that triggers your auto reply.
---
| | |
| --- | --- |
| Related products: | CodeTwo Exchange Rules Pro 2.x |
| Categories: | FAQ, How-To |
| Last modified: | February 27, 2023 |
| Created: | February 13, 2023 |
| ID: | 1020 |