How to fix the problem of double license assignment
Problem:
You want to get information about license assignment in the CodeTwo Admin Panel. After you click the Show used licenses button on either the Signature licenses or Autoresponder licenses tab on the Subscription page, you can see duplicate email address entries. In other words, the same user consumes two licenses of the same type instead of one.
Solution:
The most probable cause of the issue is the change of user's ID (Object ID) in your Azure Active Directory (Fig. 1.) which took place in the meantime, e.g. when you deleted a user and recreated them from scratch.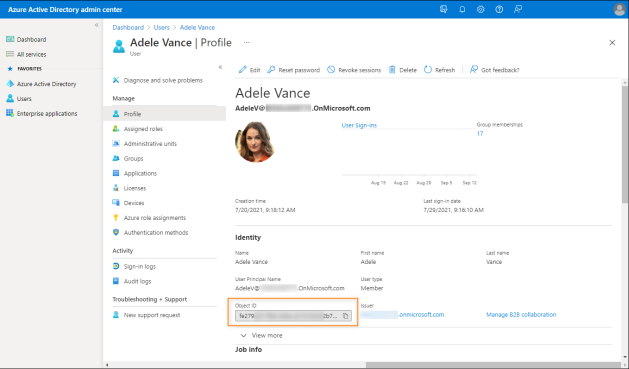 Fig. 1. The Object ID property in the Azure Active Directory admin center.
When Object ID for a given user changes:
the license may be retained for the user with the old ID in the CodeTwo Admin Panel;
at the same time, the license may be assigned to the 'same' user with a new ID.
As a result, the license is doubled for the same user (i.e. a single person with a single email address in your organization unnecessarily consumes two licenses).
To fix the problem, you need to reset user licenses in the CodeTwo Admin Panel by using the Reset license count button for the affected license type (Fig. 2.). Learn more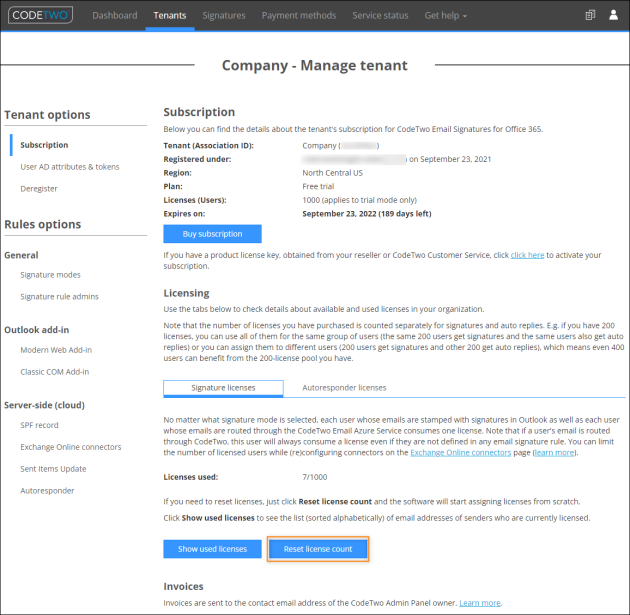 Fig. 2. Resetting signature license count to fix the problem of a double license assignment.
Should the issue persist after resetting your license count, we encourage you to contact our Customer Success Team who will be happy to help you.