Ho ho ho… holidays are coming! As we are getting closer to this special time of the year, we'd like to wish you a very merry Holidays and a prosperous New Year. May 2023 bring all of us peace and joy we all need.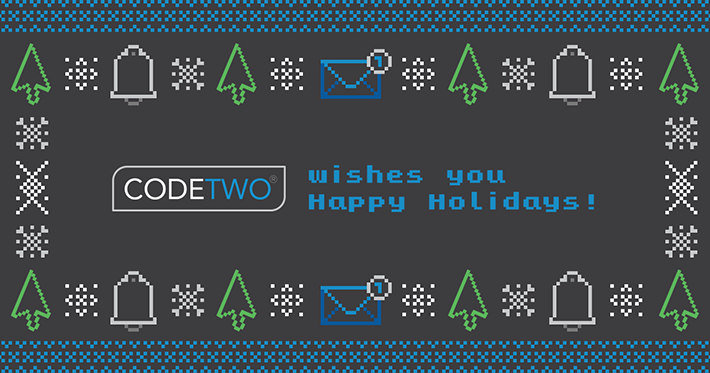 And for those of you who are still counting down to holiday break, we prepared a short playlist with IT-themed Christmas songs. Try not to hum in the office!
Jira bells, Jira bells
All I want for Christmas is food
Santa Claus is moving to cloud
Last Christmas I gave you my password
I'm dreaming of a white paper
I'm clicking "Home" for Christmas
Friday night, release night
Code is failing, bugs around me
Let it scan, let it scan, let it scan
Hark! The Herald Agile sing
Our office is also celebrating holiday time with our nearest and dearest ones, so please bear in mind that our Customer Success team will be available from 11 PM (CET) on December 26 and from 11 PM (CET) on New Year's Day. To ensure that our services are running smoothly just like Santa's sleigh, our back-end Monitoring team will be on the lookouts 24/7.