Thanks to multiple excellent reviews that have continued into the fall season this year, we can once again celebrate a number of awards from the G2.com tech portal. Our cloud signature manager remains the unbeatable leader in the Email Signature Software category, while our solutions for on-prem mail flow management and mailbox migration to the Microsoft 365 cloud are acclaimed in a number of contests.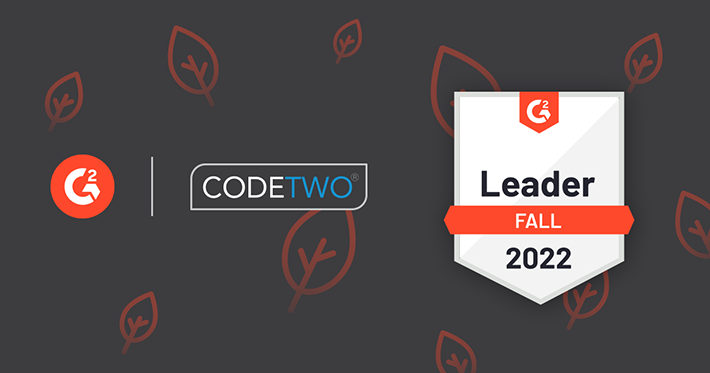 CodeTwo cloud and on-prem signature management solutions stay on the top
Seasons change but CodeTwo Email Signatures for Office 365 keeps holding the leading position in the Email Signature Software category at G2.com. Thanks to the steady influx of positive feedback, our signature management solution for Microsoft 365 can also boast a dozen of other awards such as Easiest Setup, Best Usability or Best Relationship to name a few.

At the same time, CodeTwo Exchange Rules Pro, our tool for managing signatures and mail flow for Exchange Server, continues to be rewarded for the quality support we offer to the end-customers. Similar to the previous reports, users are still keen to recommend the product to others.
CodeTwo migration tool for Microsoft 365 awarded
CodeTwo Office 365 Migration is our powerful tool that lets you securely and effectively complete the mailbox migration from a range of sources to the Microsoft 365 cloud.

Thanks to the solid user experience, reviewers at G2.com continue to share positive opinions about our product, allowing it to win in 4 categories shown in the badges above.
We greatly appreciate your input
Genuine & extensive opinions you can find on tech portals like G2.com mean a lot to us. They are backed up by hands-on experience and in-depth insights from industry professionals who always pay attention to the detail.
We would like to thank you for the feedback you share. It motivates us to continuously enhance our products and implement brand new & attractive features to make you, end users, happy and satisfied.