Do you keep an electronic calendar in your office? Do you feel hampered by not being able to share it for other users to sync the work in your office? If you have looked for a solution but found nothing, search no more as the list of freeware applications offered by CodeTwo gets expanded today. The new solution is called CodeTwo NetCalendars and can be used to share calendars in the local network or over the Internet.
CodeTwo NetCalendars is an ingenious little tool that may bring so much functionality to your desktop or laptop.  It introduces a very desirable capability to your office i.e. that of internal and public calendaring as well as resource reservation.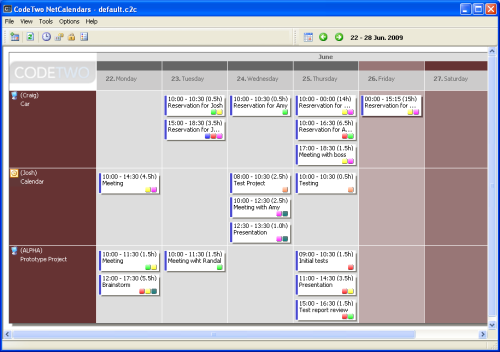 Using CodeTwo NetCalendars you keep a calendar that other users will access, as well as accessing public calendars that are kept by your fellow workers at their own computers so that you can work as a team. This means groups of employees or the whole departments can keep, view and edit the same shared calendar while the changes they input circulate the network in real time, so in other words the new appointments and meetings are visible for other users in a split second without the need to issue a synchronization prompt.
The scope of possible use for this smart application is vast. Some examples:
– plan and assign tasks for employees;
– book resources;
– calculate billable hours;
– keep workflow in sync;
– aid harmonious circulation of information;
– and more…
The calendars created in CodeTwo NetCalendars share the features of the well-known Outlook calendars in many respects. You can tag the appointments and meetings with color categories to easily single out items at a glance. Next, you can add reminders to items to make sure you are alerted early enough to see to what's coming up. Finally, the items will include data fields for the subject, start and end date, location and extra description.
Good news for Outlook addicts as our program lets you keep working in the Outlook calendar while retaining the sharing functionality. Any change you make to the outlook-based calendar is immediately reflected in the shared calendar. This means you save the time that would be otherwise spent copying appt. to a separate calendar sharing utility. Your fellow workers will easily access your Outlook-based calendar from their machines.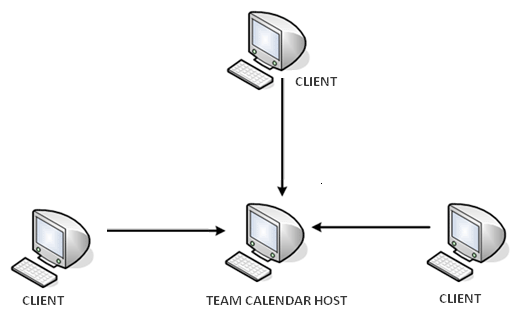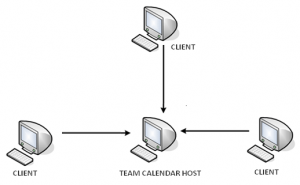 You may wonder if the tool enables differentiating permissions for users to the shared calendar. The answer is yes. With CodeTwo NetCalendars you finely configure the access rights so that only authorized persons are allowed to see, add, edit and delete items in the calendar you host.
Apart from the above mentioned features you can too print multiple calendars in a single view, have private appt. that will be hidden from all users but yourself, work in offline mode when your PC is disconnected from the network.
CodeTwo NetCalendars is basically a calendar sharing utility. If you would like to share all Outlook items with an application that fully integrates with this most popular mail program, look no further than here for CodeTwo Public Folders – a comprehensive Outlook groupwork application.
CodeTwo NetCalendars Download Page