To prevent the coronavirus pandemic, it's crucial to stay well informed and follow the directions of global and local health authorities. But what's equally important is that you share verified protection guidelines with others. Let's use every opportunity to remind our families, friends, co-workers, customers and partners about what we can do to help overcome the COVID-19 outbreak.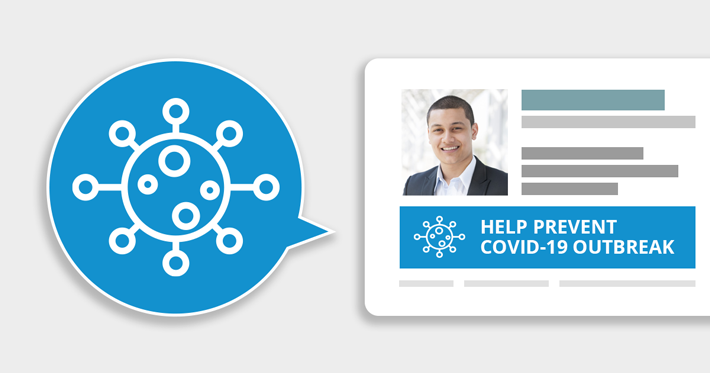 We're providing banners for personal and commercial use to help you spread the word and flatten the curve. You can use them in your emails, social posts, websites, and anywhere else you want. The banners are both static and animated images with general health advice for public, based on some of the recommendations from the WHO. They come in several different styles and layouts.
Click a banner to download all related image files.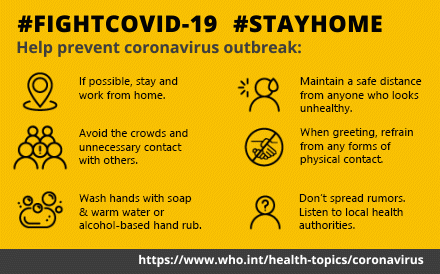 Each download file includes PNG images with individual health tips and GIF images that combine all of these tips (two types of GIF animations are available). We've included the following COVID-19 prevention guidelines:
Prevent coronavirus from spreading. Whenever possible, stay and work from home.
Maintain a safe distance from anyone who looks unhealthy.
Avoid the crowds and unnecessary contact with others.
When greeting, avoid any forms of physical contact.
Wash your hands with soap and warm water or using alcohol-based hand rub.
Don't spread rumors. Follow recommendations from local health authorities.
To give you more flexibility, each banner (except the last one) comes in three sizes: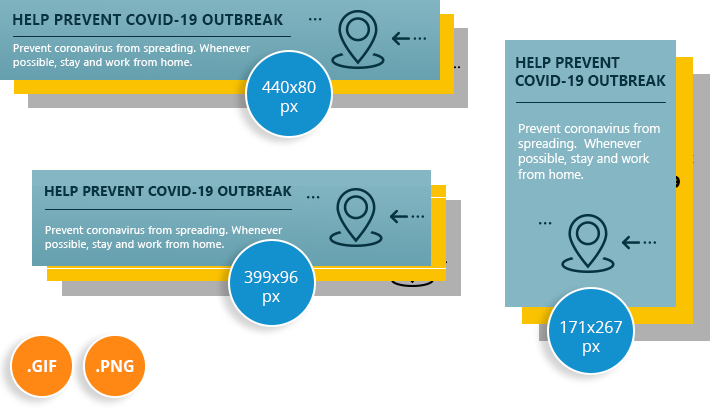 So, you get 24 images in total per each banner layout (except the last banner package, which includes only a PNG and a GIF file).
We're sure you'll put them to good use and help stop the new coronavirus from spreading.
Stay safe!