I've recently stumbled into quite an annoying problem in desktop versions of Word 2019 and Outlook 2019 regarding the Read Aloud functionality, which I needed to turn off. As you may already know, Read Aloud is a neat text-to-speech feature that, as the name implies, is designed to read the text from your Word documents files or Outlook emails aloud. So, what's the problem here? Well, first of all, I don't use it. However, it often happens that the program starts reading my text even though I don't want it to. This happens because I accidentally turn this functionality on with the Alt+Ctrl+Space keyboard shortcut (e.g. if I miss the Ctrl+X or Ctrl+C shortcut).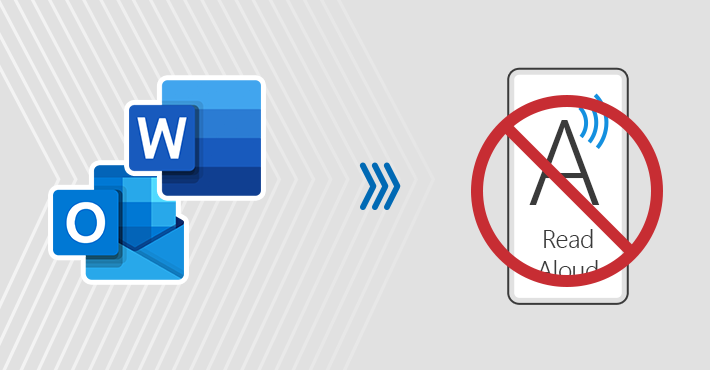 In this article, I would like to share my solution on how to disable Read Aloud in Outlook and how to remove the shortcut key in Word that turns this feature on.
Disabling Read Aloud in Outlook
To disable Read Aloud in Outlook, go to File > Options > Ease of Access and clear the Show Read Aloud checkbox.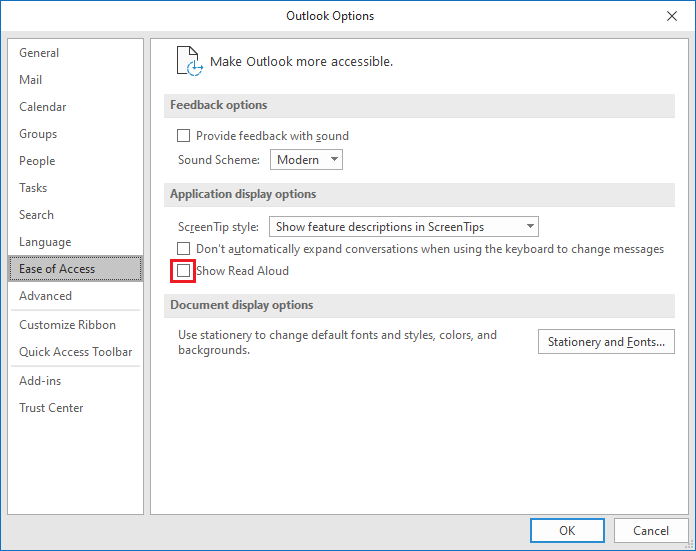 That's it. By doing so, not only will the Read Aloud icon disappear from the program's ribbon, but the feature itself will not be triggered by the keyboard shortcut as well.
Removing Read Aloud shortcut key in Word
This one's trickier. There's no checkbox in Word that you can use to disable the Read Aloud functionality. However, what worked for me perfectly was a simple removal of the Alt+Ctrl+Space shortcut key, mentioned above in the article. To do so, first go to File > Options > Customize Ribbon and click Customize at the bottom of the window.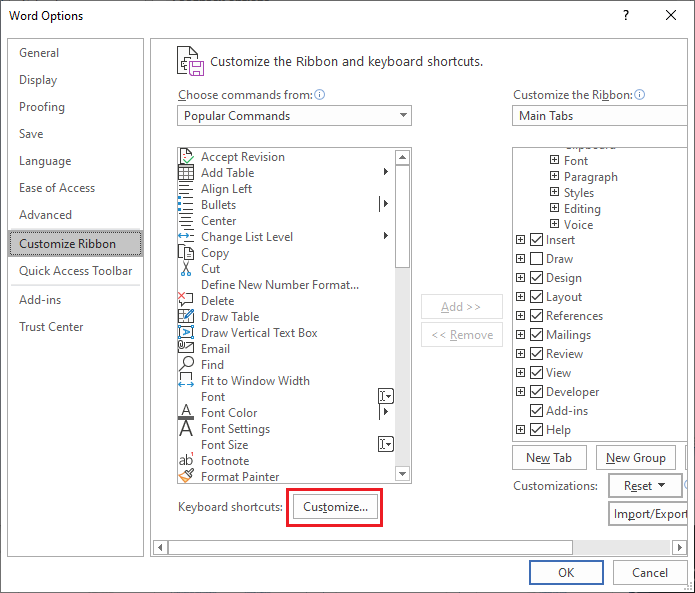 In the Customize Keyboard window that opens, select Review Tab under Categories and ReadAloud under Commands.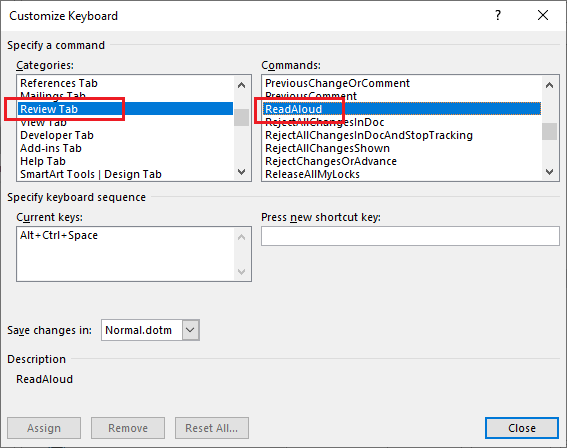 Next, select the shortcut key under Current keys, click Remove and close the window.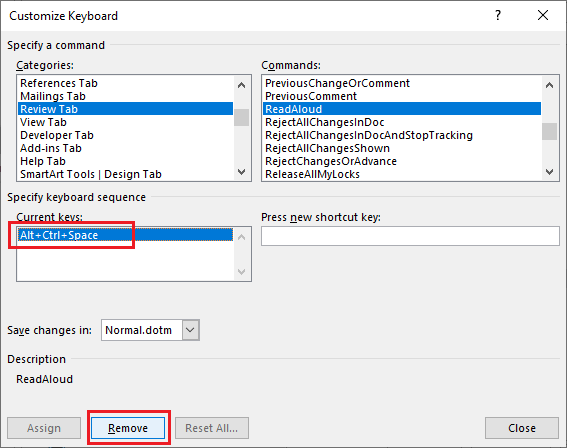 Once done, the Read Aloud option will no longer be started by striking these keys accidentally. However, you can still turn this function on by clicking the Read Aloud button on the Review tab in Word.
Now, without being disturbed by David (one of the available narrator voices) any more, I can finally concentrate on more serious topics. Hope you'll find this article useful, too.
For more Outlook tips, see also: