It's here! We've added support for archive mailboxes (In-Place Archives) to our award-winning migration software. This new and highly requested feature lets you migrate your archives from Microsoft 365 or on-premises Exchange to selected mailboxes in the target environment. And you won't be needing any additional licenses for that.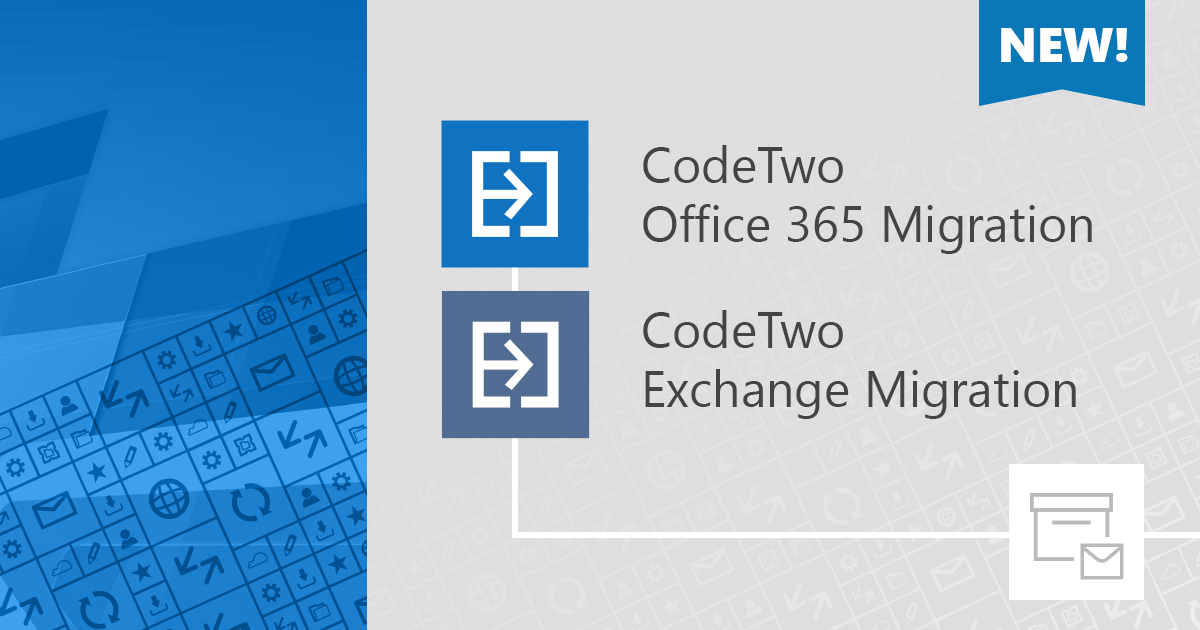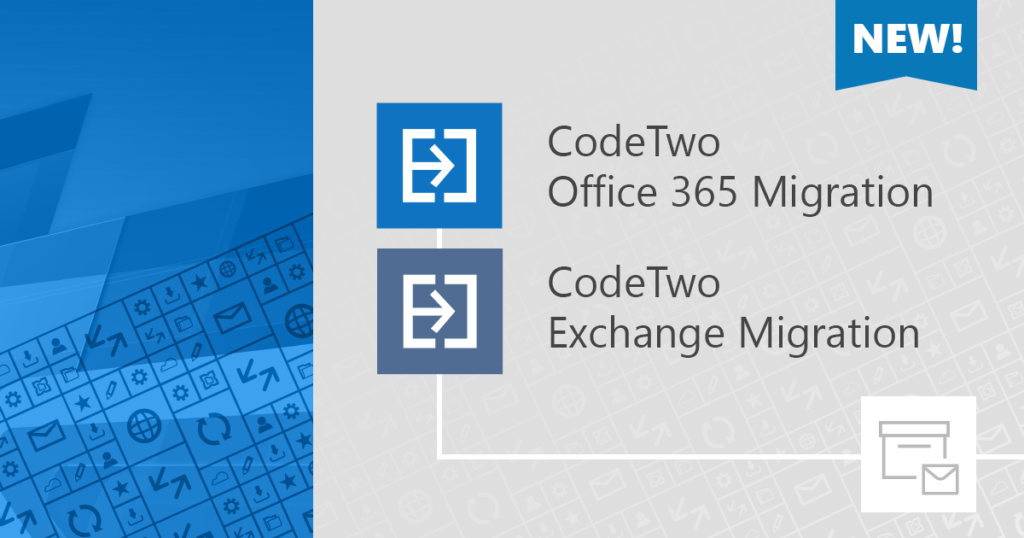 Migrate archive mailboxes in addition to your primary ones
When configuring a migration job in either CodeTwo Office 365 Migration or CodeTwo Exchange Migration, you can now decide which types of mailboxes you want to transfer to your new environment: primary mailboxes, archive mailboxes, or both.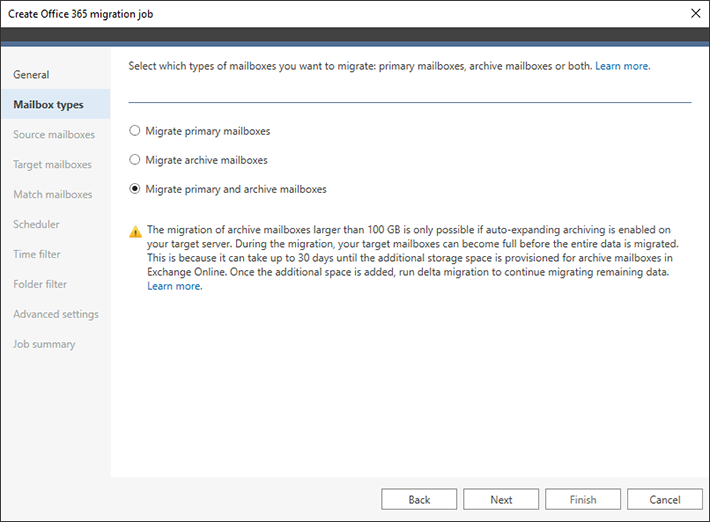 Archive mailboxes can now also be selected as the destination of your migration. To automatically match mailboxes of the same type, primary to primary and archive to archive, use the Automatch feature. If you want to migrate a primary mailbox to an archive mailbox (or the other way round), use manual matching instead. Also note that when migrating Exchange mailboxes, a single license now lets you migrate both the primary and the archive mailbox.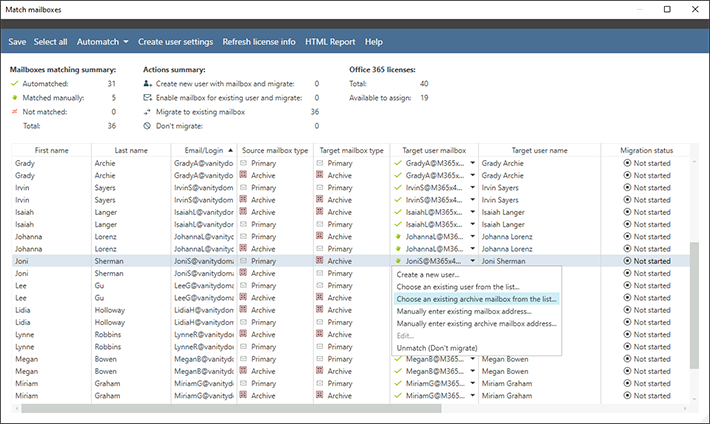 For a step-by-step guide on how to configure a migration job, refer to the user's manual:
This latest feature blends perfectly with other functionalities of CodeTwo migration tools. Migrate your data easily & securely with:
automated mailbox matching & target mailbox creation – no PowerShell scripting required,
time and folder filters – migrate only the data you need,
the Scheduler feature, which lets you automate the entire migration process,
advanced reports that allow you to monitor the process at any stage, and more.
Psst! If you're just at the beginning of your journey to the cloud, get yourself a free copy of Conversational Microsoft 365 Mailbox Migrations by J. Peter Bruzzese, an 8-time Microsoft Office 365 MVP. This ebook provides the essential information needed to prepare you for the task and plan your migration strategies.
Other changes and improvements
See the full list of changes by clicking an appropriate link below:
How to update
If you're a licensed user of the software, follow the steps provided below to update your program.
Important: We've updated our software's licensing. The number of licenses needed to migrate Public Folders changed from 25 to 100. If you're using CodeTwo migration software version 3.2.9.x or older, you might need 75 additional licenses to continue migrating Public Folders after you install this update.
Close the Administration Panel of your CodeTwo migration program.
Download the new version of the software:
Launch the downloaded installer and install the program on top of the existing installation.
If you have more instances of the program in your environment, perform the update on each machine where the program is installed.
The program will launch automatically once the update process is complete. All of your settings and jobs will be retained, but you need to restart the jobs manually (this doesn't apply to jobs that are scheduled).