The topic of backing up of Exchange mailboxes has been talked through to such proportions that probably the whole network is bending over from the weight of the published content on that matter. Although the great amount of the constant babble, paradoxically, IT world displays no symptoms of being overfed with tech information and the demand is growing. The possible reason for that is the continuous development of new solutions and advanced technologies that are notoriously popping up thanks to third party vendors. In fact it all oscillates between Exchange tools for backups and the way to overcome their limitations. It's like crossing the hedgerow in your way, you know you can cut through it, but still you're looking for better tools to do it more easily. In this article I'll try to briefly explain what possibilities Exchange (2010 or 2013) brings to back up your mailboxes and how it all stacks up against a third party application.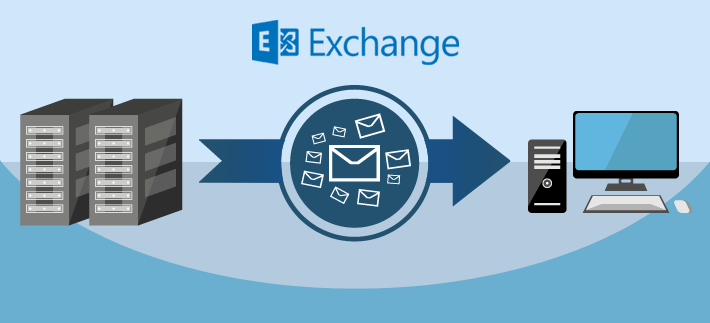 Hand-in-hand confrontation – Exchange's backup native possibilities
Some of you, who tried to back up mailboxes in Exchange with native solutions, know that the topic may seem complex, but in fact it is like a jump into shallow water. Exchange tools actually have the aptitude to perform full or even incremental backup of mailboxes, however, these possibilities are rather scarce especially in terms of granularity; they are more of a big box with not much in it.
Windows Server Backup
Some of the possibilities are canned in a feature called Windows Server Backup (with implemented WSBExchange.exe plugin), which is a major player that offers a simple way to back up Exchange data natively. However, with this tool you step into a one way road as there is only one possibility to back up and restore Exchange data, and it is only by performing a full VSS backup of a selected volume or full server backup. If you decide to create a backup of only a selected part of data including mailbox files folders, you will come to a dead end as you won't be able to get pure mailbox data later on. Ironically, by backing up a whole volume you can reach the mailbox databases and restore them through engaging applications restoration process. In a nutshell, you can either perform a full snapshot of a volume, which includes your mailbox databases, or get nothing.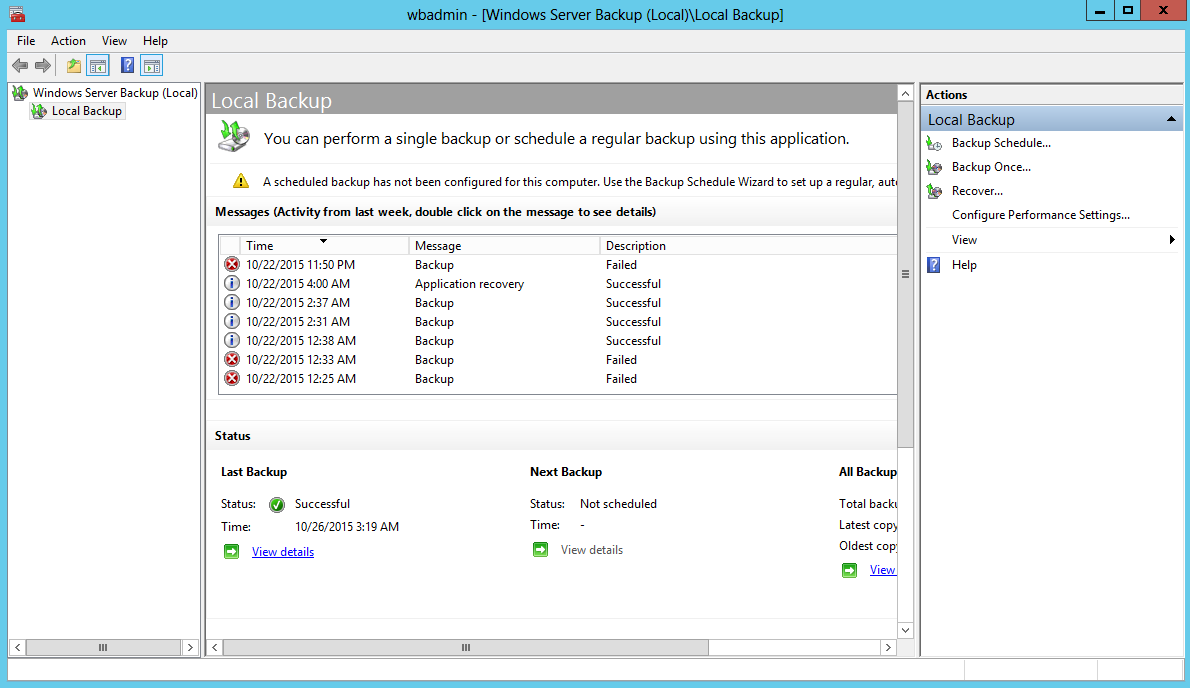 There is a possibility that you could restore only selected files including the mailbox data and manually replace or just move the files and mount the databases. This way you cannot restore a single mailbox database, but you have to bring back all of the databases. Recovered data may be restored to original Exchange location or be dropped in to other particular location. It's rather a long and troublesome road.
This solution comes with a few several serious drawbacks that make the whole backup work inefficient:
You cannot perform any brick-level backup mailbox copies
No granular restore of individual mailboxes and items
The necessity to perform full server or custom volume backup what largely consumes disk space
No possibility to restore a single database
No easy remote access to create backups
No backup versioning system
PST files
Managing PST files is another way to back up your mailbox data on a more brick level. In Exchange 2013 it is possible by just simply opening EAC, choosing a specific mailbox and selecting the Export to a PST file option. Unfortunately, it is as far as you can go using this way of backing up, because there is no possibility to conduct a similar operation on a group of mailboxes. Whereas, mailbox bulk operations can be performed in PowerShell (both Exchange 2010 and 2013), through which you can export mailbox data to PST files by automatically running appropriate commands or implementing scripts. This way you can widen or narrow the range of exported mailboxes or fish out only the key items by using the –ContentFilter parameter.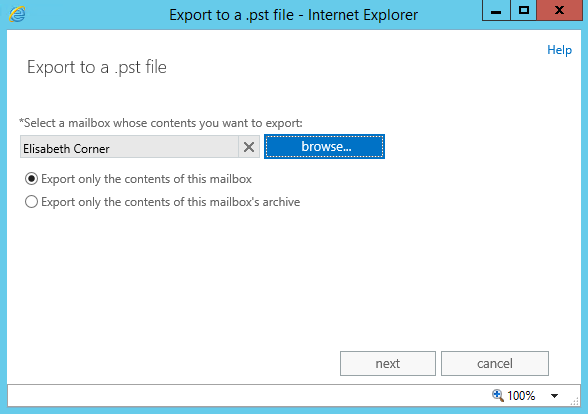 Main disadvantages of exporting mailbox data to PST files:
Limited brick-level mailbox backups
Granular backup and restore options available only through awkward Shell filtering feature with no possibility to view items
No possibility of PST files previewing (only via Outlook)
PST files structure prone to damages – data loss
No PST files management system
Key points
As you can see, there are some pretty handy tools that you can choose from Exchange inventory, however, there is not much to brag about their possibilities in terms of brick-level backup or granular restore, let alone convenient backup management, or too high disk space consumption with uncertain file system stability.
Let's bring in the big gun – a third party solution for Exchange mailbox backups
Granular backups or restores feature have become a cornerstone for admin's work in complex and wide organizations with great amounts of users, who very often mistakenly delete their precious correspondence or items in their mailboxes. Exchange presents no direct and easy solutions to effortlessly work on all levels of granularity e.g. to restore only individual mail messages or other items with no need for full volume backups, or mingling with Shell. However, there is a way out thanks to third party vendors like CodeTwo which support advanced backup technologies in their software and provide much more comprehensive solutions.
CodeTwo Backup for Exchange
Since the program also incorporates all main functionalities as the above mentioned Exchange solutions, there is no need to engage into jabber about full backup, incremental features or archiving storages to PST files; but let's roll out with the aces.
CodeTwo Backup for Exchange allows you to perform brick-level backups on all levels of granularity. It means that you don't need to back up full volumes or whole mailbox databases, but you can back up what you most care about; is it a single database, group of mailboxes, individual mailbox, email or the tiniest item like attachment. This way you can save enormous amounts of disk space.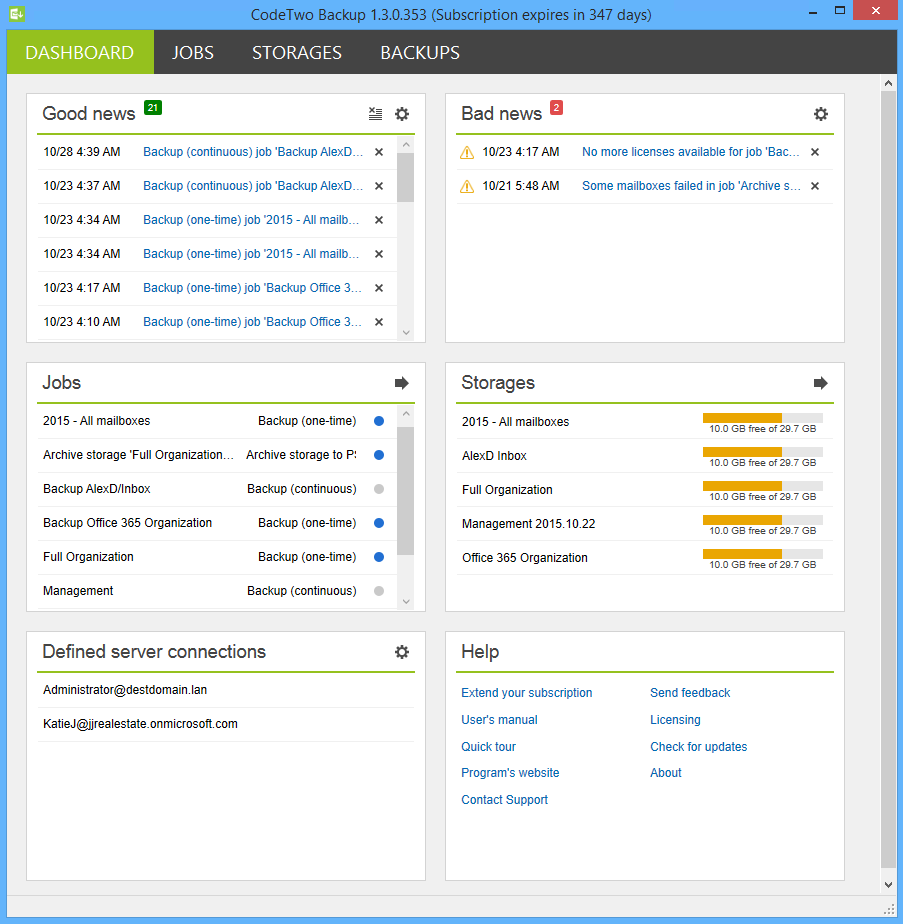 The same way you may restore individual elements from full or continuous/incremental backups using previewing features to locate items you are after. Thanks to the item versioning system you can browse through all successive backed up versions of certain items or mailboxes from any time-point. Seek'n'restore!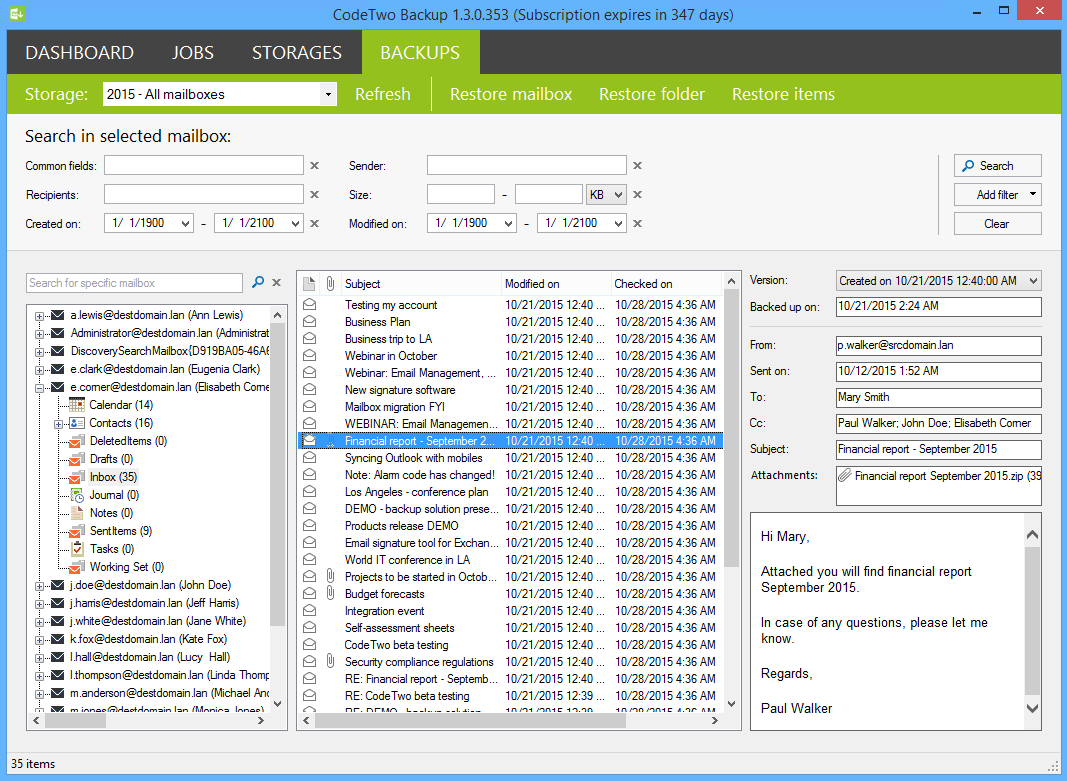 The program's possibilities are huge; and thanks to user-friendly graphical interface all necessary tools and needed features are nicely laid out on the table.
The bottom line
Undoubtedly, solutions like CodeTwo Backup for Exchange outrun the Exchange's native possibilities in the scope of mailbox backups and restores. The granular backup technologies let you save your storage in backup operations and won't extensively affect your system performance as in traditional ways. However, the evaluation of goals in securing mailbox data and their management belongs to you, dear admins. In this case you need to assess what solutions exactly match your needs and keep your system performance on optimal level. Would it be a native Exchange tool or a third party solution, you should consider the security of your mailbox data as a top priority in terms of meeting legal matters or preventing future data recovery disaster scenarios.
Suggested reading