Safe synchronization
We have gone into a great effort to make sure Outlook and Windows files synchronization between your computers is safe. Keeping your data secure and preventing it from loss or unauthorized access while syncing it inside your office is easy, as it only travels via your local network. But we also protect your stuff when you sync it over the Internet since:
we only transfer your data
we encrypt your data
we don't store it in the cloud (no external servers)
it is stored on your PCs only
This also means your files are not susceptible to hackers no matter if you sync them via local network or the Internet, and if you use a wireless connection or an Ethernet cable.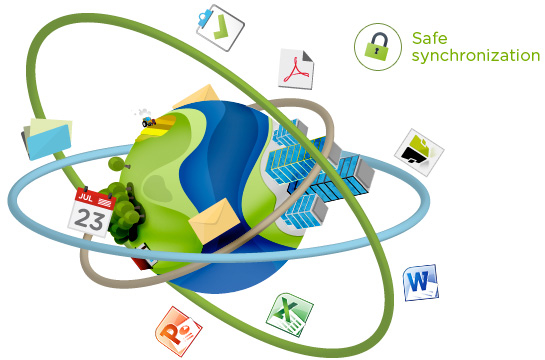 The Administration Panel of CodeTwo Public Folders will let you create backups and easily restore your database if needed. What is more, your shared stuff is also kept on your local PCs so if you forget to back up your data and the PCs with the Syncing Master blows up, you can still use one of the local copies to restore your files.
We also give you full control of what can be access and edited in your own office. You can easily manage access rights e.g. to hide selected shared folders from some of your own workmates.