Tools for email signatures management
Central email signatures management and automation can be a challenging task, especially if you need to do it company-wide. Modern email platforms lack basic email signature management features such as adding email signatures to replies or forwards, or integrating with mobile devices.
CodeTwo solutions can help you push email signatures to all devices (including handhelds) for all your Microsoft Office 365 or Exchange users, and to meet all requirements of your marketing, compliance and legal teams. Watch the video below to see how CodeTwo software can ease email signature management in a company of 250 employees.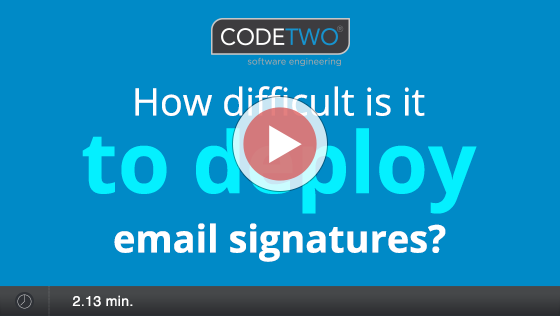 Choose your platform below to find out more.