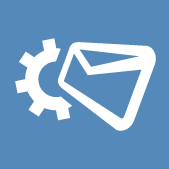 ---
Date Published: 27 Feb 2017
Latest Version: 2.9.2.2
Size: 95.1 MB
---
Supported platforms
Administration Panel can be installed on
Windows Server 2012 / 2008 / 2003
Windows 10* / 8.1 / 8 / 7
*In the case the Administration Panel does not work after upgrading to Windows 10 from Windows 7 or 8.1 please reinstall the application.
Exchange Rules Service can be installed on
Windows Server 2012 / 2008
Exchange Rules Service Requires
Exchange Server 2013
and
Exchange 2013 Mailbox role
Support for 32 / 64 bit platforms.
* If you are running Exchange 2013 SP1, please consult this KB article before installing the program.
---
---
Version history
| Version | 2.9.2.2 |
| --- | --- |
| Date: | 27 Feb 2017 |
| Fixed: | Improved HTML parsing of message body. |
| Fixed: | Improved AD hierarchy checking mechanizm. |
| Fixed: | Optimization of the number of log file entries. |
| Version | 2.9.0.142 |
| --- | --- |
| Date: | 28 Nov 2016 |
| Fixed: | Optimized processing of emails with message splitting enabled. |
| Fixed: | The "Matches AD group" condition did not work correctly when configured using a group alias. |
| Fixed: | Emails with a corrupted HTML source were getting their body removed when processed by the software. |
| Fixed: | Code optimization and minor UI changes. |
| Version | 2.8.0.417 |
| --- | --- |
| Date: | 02 Nov 2016 |
| Fixed: | Under certain conditions the rules scheduler worked improperly when weekly recurrence was configured. |
| Fixed: | The footer positioning algorithm has been optimized. |
| Fixed: | Users with limited permissions to Active Directory were not able to access some features of the software when access rights were customized. |
| Changed: | Updated EULA. |
| Version | 2.7.2.33 |
| --- | --- |
| Date: | 19 Sep 2016 |
| Fixed: | When installed on Exchange Server 2013 SP3 CU7 the software was not processing messages. The software will now process all messages properly except for emails without body which will be skipped. See also our Knowledge Base article (link: http://www.codetwo.com/kb/method-not-found/). |
| Fixed: | When updating the software installation where only services were present (no Administration Panel), old settings were not properly converted and the updated version run without executing any previously configured rules. |
| Fixed: | In some scenarios Licensing module displayed wrong number of days left in Trial. Only Server Monitor displayed those correctly. |
| Fixed: | Signatures added to some emails without body (e.g. sent from network-enabled scanners) contained question marks instead of special or national characters. |
| Fixed: | In some emails without body (e.g. sent from network-enabled scanners) attachments list was duplicated after processing by the software. |
| Version | 2.7.1.11 |
| --- | --- |
| Date: | 30 Aug 2016 |
| Fixed: | Some non-standard emails (e.g. sent from some network scanners) were unexpectedly stripped of attachments when processed by the program. |
| Version | 2.7.0.348 |
| --- | --- |
| Date | 28 Jul 2016 |
| New: | A Sender/Recipient matches AD group condition has been added. The condition works with emails sent to or from a given AD group address, and it doesn't work with emails sent to or from members of this group. |
| New: | Hints on email rule configuration and mail signature editing features have been added. |
| Fixed: | In specific and very large server environments with heavy email traffic some emails did not get an auto-signature due to email processing time outs. |
| Fixed: | Some email signature images displayed as attachments in some email clients, e.g. on iPhone or Thunderbird. |
| Fixed: | If the Scheduler in the Time range feature was set to a weekly or monthly recurrence pattern, and the rule activity time included midnight, the Scheduler did not activate the rules it was associated with. |
| Fixed: | It was impossible to create a new condition within an existing group of conditions in the Conditions/Exceptions tab. |
| Fixed: | Some keywords defined in the Conditions/Exceptions tab were not removed if they were between some special characters. |
| Fixed: | Some non-standard emails (e.g. sent from some network scanners) were not recognized by the program, and thereby auto-signatures were not appended. |
| Fixed: | Minor bug fixes and code optimization. |
| Version | 2.6.0.1222 |
| --- | --- |
| Date | 17 May 2016 |
| New: | Access Rights feature has been rebuilt – it is now role based and allows the administrator to restrict access to Server Monitor, log files, program settings, individual tabs per rule, etc. |
| New: | Saving a currently designed signature to the Template Library is now possible from within the Signature editor. |
| New: | Rules edition auditing feature has been added. It is now possible to track who created and/or modified a rule, and when it happened. |
| New: | Search field has been added to the list of rules. |
| New: | Drag & drop and multi-selection actions are now possible on the list of rules. |
| New: | Rules can now be categorized using colors. |
| Changed: | Option "Create copy of the original message when updating Sent Items" is now switched off by default. |
| Fixed: | Local administrator rights are no longer required to run the Administration Panel. |
| Fixed: | Changes in the body of a new message which wraps secure and digitally signed emails could not be saved. |
| Fixed: | Minor bug fixes and code optimization. |
| Version | 2.5.2.47 |
| --- | --- |
| Date | 03 Mar 2016 |
| New: | Support for Exchange Server 2013 with Cumulative Update 11. |
| Version | 2.5.0.726 |
| --- | --- |
| Date | 02 Nov 2015 |
| New: | Rules tester: It is now possible to test changes applied to rules without having to submit changes to Exchange Rules services. |
| New: | Placeholders {Message date} and {Current date/time} can be now customized to convert timestamps to a desired time zone. |
| New: | It is now possible to copy/move templates between the Template Library folders. |
| New: | Improved processing trace option in the Rules tester. |
| New: | Rules tester UI has been refurbished. |
| New: | The editor now supports adding placeholders within the html tag. |
| Fixed: | Keyword and signature removal mechanism did not work properly on certain occasions. |
| Fixed: | Collect all log files option did not work properly in specific environments. |
| Fixed: | Messages were improperly processed if the sender happened to be an Active Directory contact and at the same time, a member of an AD Group defined in the rules conditions. |
| Fixed: | Images pulled from network shares could not be added to signatures. |
| Fixed: | {QRCode} feature missed some placeholders. |
| Fixed: | Saving placeholders configuration in Template Library did not work properly. |
| Version | 2.4.0.131 |
| --- | --- |
| Date | 30 Jun 2015 |
| New: | Now the product is fully compatible with Exchange hybrid environments (Exchange on-prem with Exchange online), which use a centralized mail transport configuration. |
| Version | 2.3.0.530 |
| --- | --- |
| Date | 28 May 2015 |
| New: | Completely new HTML editor. |
| New: | Social media icons tool added to the new HTML editor. |
| New: | Configuration files are no longer overwritten when the program is updated. |
| New: | It is now possible to define email sender's address for critical email notifications sent from the program. |
| New: | It is now possible to use additional Active Directory attributes in Conditions and Exceptions. |
| New: | Optimization: faster processing of split messages, improved signature positioning mechanism, improved Active Directory communication, maxconnections and timeout parameters optimization. |
| Fix: | Improved connection mechanism between the Administration Panel and Exchange Rules services. Cache for last connection parameters. |
| Fix: | The program did not process empty values in "matches AD Filter" operators in Conditions and Exceptions. |
| Fix: | On rare occasions, the pictures included in a message body were shown in incorrect order. |
| Fix: | Links generated by the Web page as link placeholder were incorrectly displayed in OWA. |
| Fix: | Backslash symbols were removed by the program from RTF messages. |
| Fix: | On rare occasions, signatures were not stamped to RTF messages. |
| Fix: | Emails containing wrapped secure (encrypted or digitally signed) messages did not display all recipients in To: and Cc: fields. |
| Version | 2.2.1 |
| --- | --- |
| Date | 04 Mar 2015 |
| New: | The program supports processing encrypted and digitally signed messages. |
| New: | The {Photo} placeholder has new properties that allow adjusting dimensions of photos pulled from Active Directory. Thanks to this feature, photos in messages are displayed in defined dimensions after being processed by the program. |
| New: | Sent Items Update service has been redesigned. The service was optimized and can now be configured using a dedicated wizard. |
| New: | The program enables editing keywords entered in the Subject/Body conditions/exceptions. |
| New: | The program sends notifications to chosen users if the number of licenses is approaching the available pool. |
| Fixed: | In specific multi-server environments (Hub Transport, Mailbox and CAS roles installed on separate servers), Sent Items Update service did not update messages in Sent Items folders of mailboxes. |
| Fixed: | After setting the condition to Sender belongs to AD group, messages sent by users on behalf of the distribution group were incorrectly processed by the program. |
| Fixed: | In some cases, the program incorrectly displayed images included in new templates using Template Library. |
| Fixed: | In some situations the program did not process rules for users disabled in Active Directory. |
| Fixed: | In some cases keywords entered with special characters were treated by the program as regular expressions what excluded rules from processing. Currently, the program treats these characters as a part of keywords and processes them as such. |
| Fixed: | {Email as link} and {Webpage as link} placeholders were incorrectly converted while importing settings from the previous version of the program. |
| Fixed: | Rules for distribution groups exceeding 1500 members were incorrectly processed. |
| Version | 2.1.0 |
| --- | --- |
| Date | 23 Oct 2014 |
| New: | Full support for multi-server environments and improvements in terms of the program's stability and performance. |
| New: | New architecture of the program: Service is installed directly on Exchange server machine, and the Administration Panel is installed on any machine even outside the domain. Additionally, Access Rights configurator along the Logon settings feature enables assignment of access rights to users managing different instances of the Administration Panel. |
| New: | Implemented the mechanism responsible for a real-time automatic replication of settings between the program's services / components. |
| New: | Implemented the Server Monitor feature that lets you control the whole server farm in terms of the program's services (Service and Sent Items Update), the performance of rules' processing mechanism and the license count. |
| New: | The program supports Exchange aliases in Sender and Recipient conditions. |
| New: | User Interface of the Administration Panel has been redesigned. |
| New: | Scope of recipients / Scope of senders / Triggering and suppressing options have been moved and can now be set in a separate Conditions / Exceptions tabs within the Administration Panel. The program also enables grouping and nesting the selected Conditions / Exceptions for defining more complex rule's conditions. |
| New: | New condition available: Message type. It enables defining the type of emails for which the rule will be triggered. |
| New: | Creation of Signatures / disclaimers has been moved to a separate Actions tab in the Administration panel. |
| New: | For better comfort of use, the Insert disclaimer / signature action has been divided into two separate actions: Insert disclaimer and Insert signature. |
| New: | New action available: Apply full message composition. It enables designing complex message layouts. |
| New: | New approach to designing signatures / disclaimers via the enhanced Editor. Additionally, it is now possible to manually insert placeholders into templates within the Editor. |
| New: | Defining a place where the signatures / disclaimers will be inserted into messages has been moved and can now be set directly within the Editor in the layouts' additional options. |
| New: | Managing already existing signatures / disclaimers in the processed messages has been moved and is now available directly within the Editor in the layouts' additional options. |
| New: | Options to Schedule rules and process subsequent rules have been moved and can now be defined in a separate Options tab within the Administration Panel. |
| New: | It is now possible to create custom placeholders directly within the program's Settings. |
| New: | Settings Importer tool has been redesigned and now enables converting settings from the previous versions of CodeTwo Exchange Rules family. |
| New: | Template Library has been redesigned. |
| New: | Rules Tester has been redesigned. |
| Fixed: | The checkbox in the Email addresses editor for Sender / Recipient conditions works in the opposite way and now is used to initiate the process of matching original message Sender / Recipient email addresses with their corresponding aliases found in AD while processing messages. |
| Version | 1.4.5 |
| --- | --- |
| Date | 27 Feb 2014 |
| New: | Support for messages sent via OWA on Internet Explorer 11. |
| Fixed: | Improved positioning mechanism for signatures added to the replied and forwarded messages. |
| Fixed: | The "Bottom Signature - Logo" template has been removed from the Library as it generated errors in the Event Viewer. |
| Version | 1.4.4 |
| --- | --- |
| Date | 27 Sep 2013 |
| New: | Mechanism that enables defining the depth of users' search in the nested AD groups. |
| New: | Mechanism that enables defining the maximum time of message processing after which the message will be sent without applying any action. |
| Fixed: | Styles set in footers containing double quotation marks (e.g. font applied to the whole footer) were incorrectly applied. |
| Fixed: | Setting AD Group Condition in a rule was not visible in the log files. |
| Fixed: | Improvement of applying footers directly below the latest response. |
| Fixed: | Libraries' resources (*.resources.dll) were incorrectly loaded, which caused logging errors in the Event logs. |
| Version | 1.3.0 |
| --- | --- |
| Date | 24 May 2013 |
| Fixed: | Editor: Copy/cut/paste options did not work for the selected text in RTF format. |
| Fixed: | Fixes in the image conversion mechanism between HTML and RTF formats. |
| Fixed: | Update of disclaimers/signatures in messages not containing TNEF part in the Sent Items folder. |
| Version | 1.2.0 |
| --- | --- |
| Date | 5 Apr 2013 |
| New: | The program detects how many times the same e-mails are being processed by the Hub Transport Server (the same one or other member server with the Hub Transport role installed). If the messages are processed more than once by the server, the program will process those messages only once. |
| New: | Options to adjust timeouts of CodeTwo Exchange Rules Settings Server service and to disable restarts of this service. |
| Fixed: | The CodeTwo Settings Server service was being restarted in the desktop version. |
| Fixed: | Improved agent resilience against the HTML code errors in signatures. |
| Version | 1.0.0 |
| --- | --- |
| Date | 22 Jan 2013 |
| New: | Final Release version. |