Since 2015, when we first went to the show, we have been holding the belief that IT/Dev Connections is one of the best IT conferences we have ever attended. Why we think so, we already covered in the last year review and the review of the 2015 edition. This year's show was equally great – full of knowledge-packed sessions, great people, and inspiring conversations at our booth.
In addition to conversations we had with IT pros next to our booth, we also had a chance to answer some questions from ITProToday. As we sponsored the conference, they wanted to ask what our reflections about the event are when looking at it from the sponsor's perspective. There was also some room left to talk about our solutions and how they make admin's life easier. So if you feel like learning more, follow the link below to read the full interview by ITProToday:
Sponsor Spotlight: CodeTwo at #ITDevConnections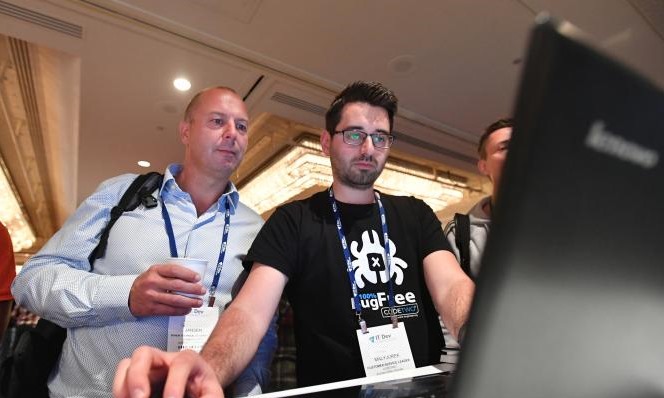 Source: http://www.itprotoday.com/industry-perspectives/sponsor-spotlight-code-two-itdevconnections
The next IT/Dev Connections event is going to happen on October 15-18, 2018 in Dallas. Make sure to mark your calendar to attend this great show!