[Update]: This blog post was updated on June 17, 2021 to include information on Web Add-in's availability in Monthly Enterprise Channel.
Today, as part of Microsoft Build 2021, we make our modern Signatures Web Add-in (co-engineered with Microsoft) generally available for Outlook for Windows and Outlook on the web / OWA (and soon also for Outlook for Mac). We were the first to introduce the new add-in back at Microsoft Ignite 2020, where our CEO co-hosted a session with the Microsoft Outlook Add-in Team, and world's first to release the add-in in Beta Channel (Office Insider program). Now, CodeTwo continues to stay ahead of the curve by being the first email signature software vendor in the world to announce the general availability of the modern email signature Web Add-in!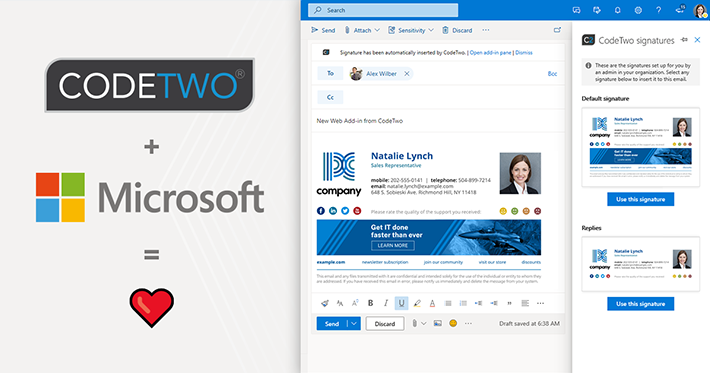 Continue reading "CodeTwo first to bring the modern Signatures Web Add-in for Outlook & OWA to general availability"