[Update]: This blog post was updated on December 23, 2021 to include Microsoft's video with CodeTwo add-in presentation.
At this year's Ignite, Microsoft Outlook Add-in Team is going to premiere new capabilities in their Outlook Web Add-in API. And we're excited to tell you we're the first signature vendor to be adding these new features to our Signatures Add-in for Outlook. If you're using Outlook (client-side) signatures in CodeTwo Email Signatures for Office 365, we've got a lot to show you.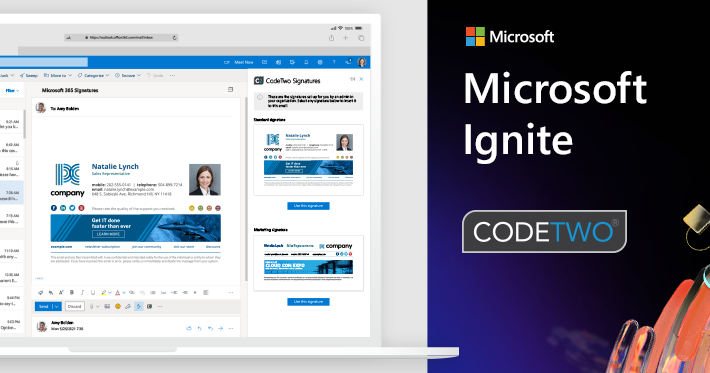 UPDATE: Here's an official video from Microsoft that shows what's possible with our new Signatures Add-in for Outlook:
Working closely with CodeTwo enabled us to learn from one of the leading organizations on the online signature business and ultimately helped us design and release key features in our platform.

Juan Balmori Labra
Principal Program Manager at Microsoft
(Office Extensibility & Outlook Add-ins)
Email signature-wise, the most notable change the Microsoft Outlook Add-in Team is releasing at Ignite is the ability to automatically insert signatures based on email recipients. We've already implemented this feature in our Outlook add-in and we're planning a global rollout soon. What's great about this feature is that signatures can dynamically change as you type different recipients:
Pretty cool, don't you think?
But that's not all. If you use server-side signatures (added in the cloud after an email is sent), our Signatures Add-in for Outlook will be able to preview these signatures, too. You'll no longer need to have a separate add-in for that. Our modern Web Add-in will handle it all. This update is just around the corner.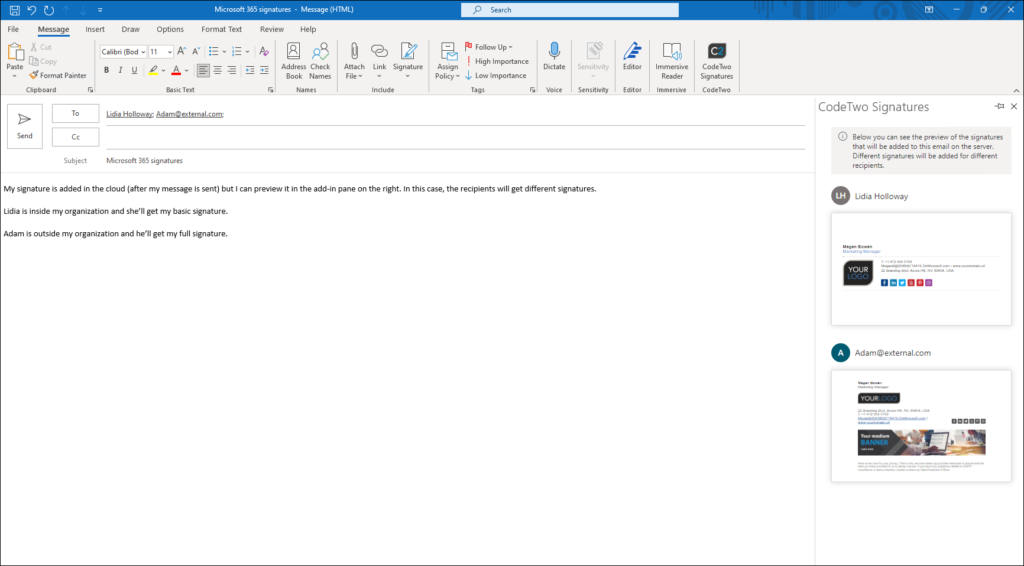 One more thing: the long-awaited Outlook for Mac support is coming. Microsoft is rolling it out gradually for all the Microsoft 365 distribution channels, and according to their roadmap you can expect the add-in to work with your Macs by the end of the year. Just a sneak peek: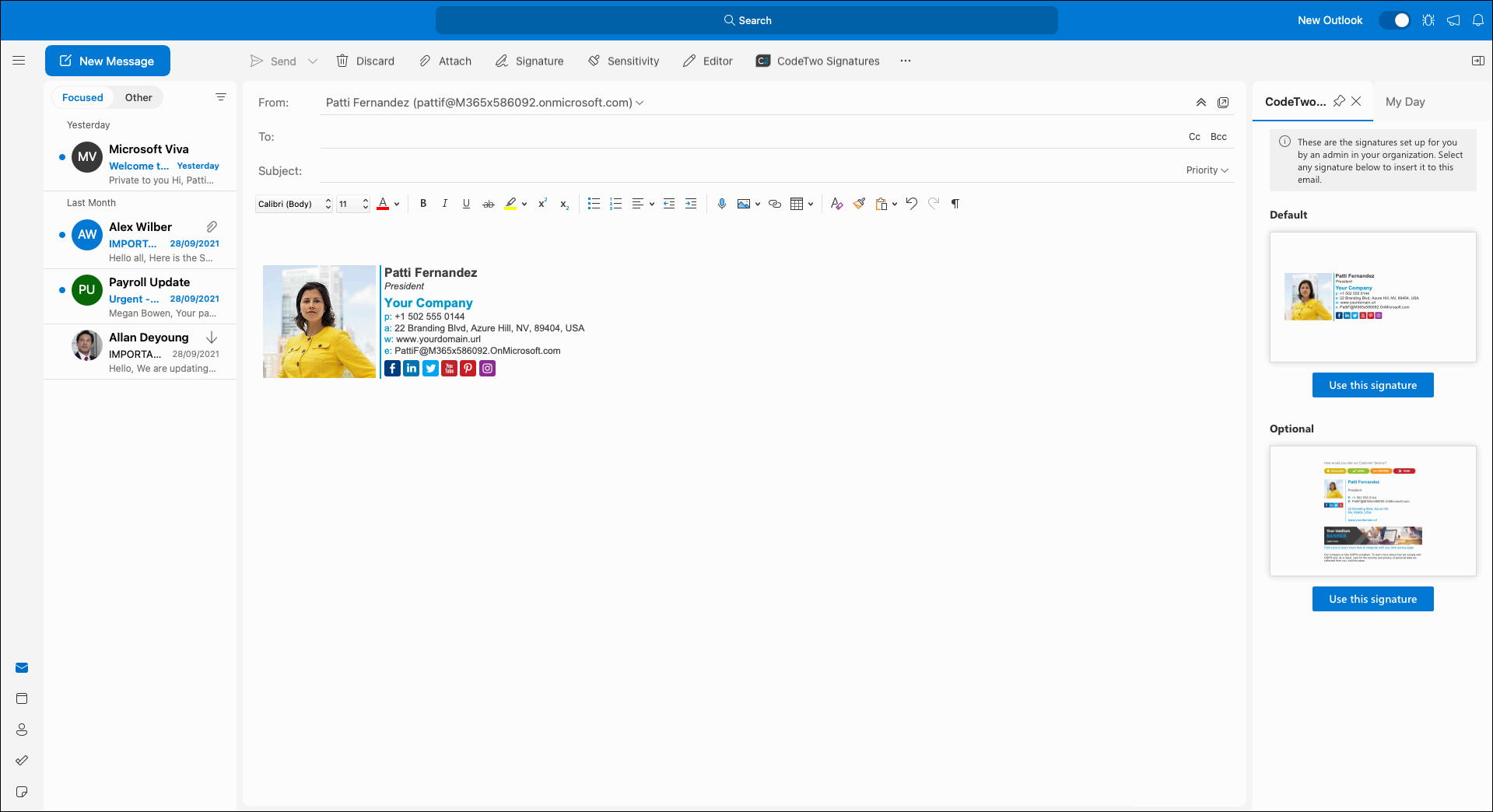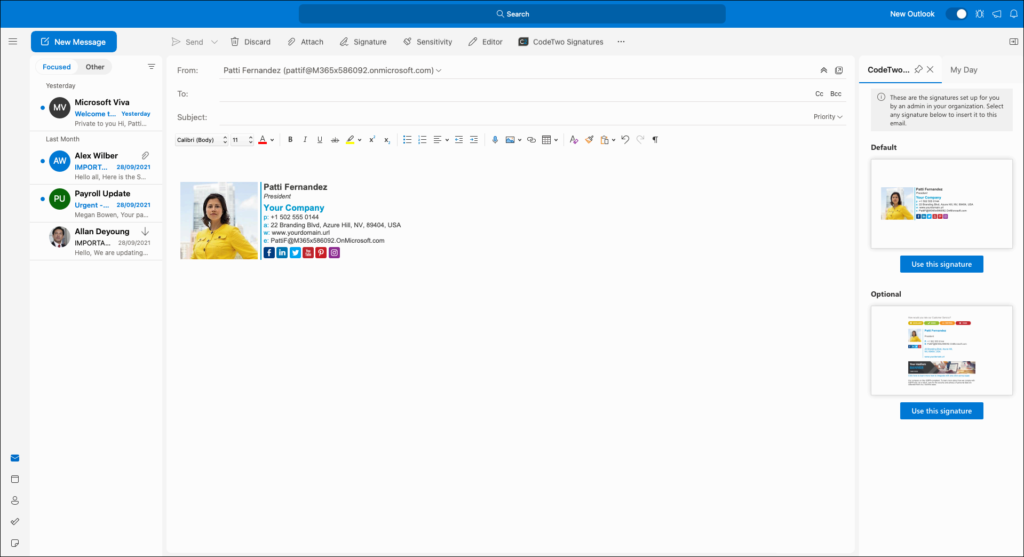 Stay tuned for more updates!