Good news for all Exchange Online admins out there, wasting their youth working around the native Microsoft options to somehow perform offline mailbox data backups: we are finishing development on the first centrally managed and fully customizable offline backup solution for Office 365 mailboxes to hit the market.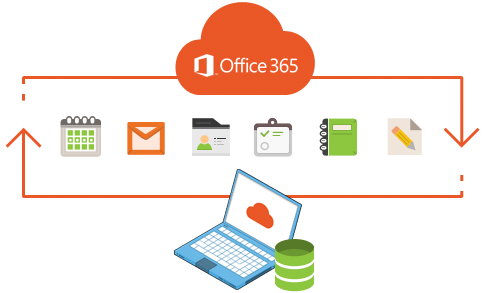 CodeTwo Backup for Office 365 will enable backup and recovery of Office 365 mailbox data on
all levels of granularity
: from whole databases to even single attachments. Another advantage over products that are currently on the market and promise to backup only current mail flow, is support for all items regardless of type and age. The software will perform backup actions based on fully customizable tasks.
Before we wrote the first line of code, a lot of time and effort was put into gathering ideas and requests from Office 365 admins and experts all over the world. This way we could be sure that the final product will be something that people actually need and not just a bunch of flashy features that you will never use. In the end it's all about common sense – no matter how much you like the Cloud, an offline copy of your Office 365 data lets you, at one stroke:
meet legal requirements,
safeguard your organization,
save a couple of bucks on license and storage fees.
We've already started registering users for the CodeTwo Backup for Office 365 beta program, so if you feel like you could use some help with offline Office 365 backups, shape the program's features and receive a couple of perks, then sign up now!
Join the CodeTwo Backup for Office 365 beta program
Migrate Google Apps and Microsoft Exchange mailboxes to Office 365
Central email signature management for Office 365